A crazy week for sports in San Angelo as teams are ending and starting their season this week. Let's take a look at them shall we?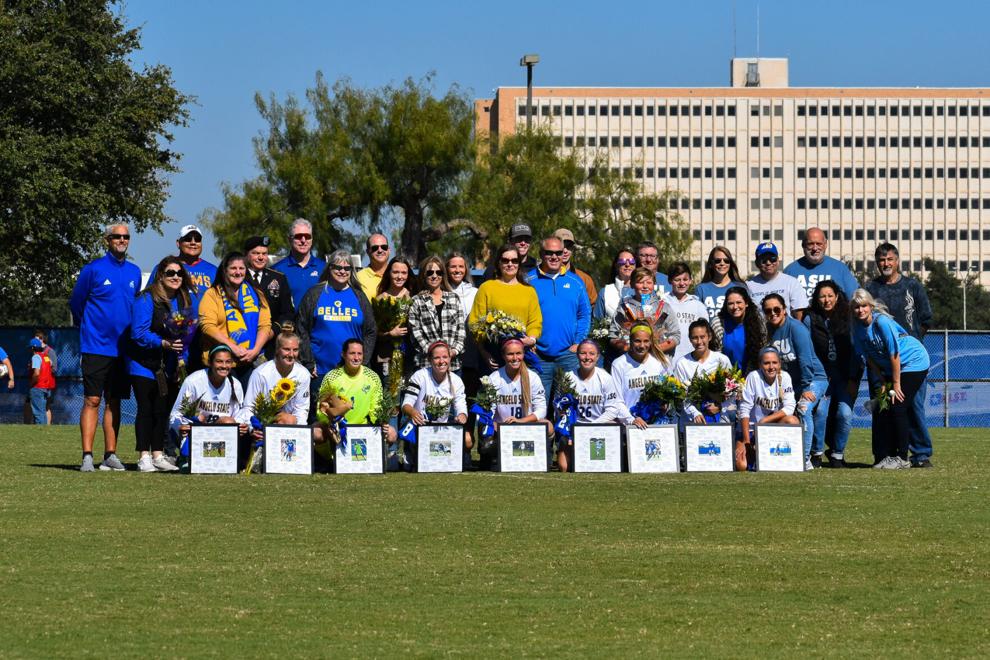 Belles Soccer: 12-4-2 (7-4-2 LSC)
The Belles had a rough week as they dropped their final two games of the regular season, first on Wednesday, Nov. 3 to St. Edward's and then on Senior Day, Saturday Nov. 6 to Midwestern State all to the same score; 2-1 in overtime. Goals from last week were scored by senior captain Avery McNeme and Grace Jordan respectfully.
However, their season is not over yet as they will travel to Denton, Texas to take on the third seed, Texas Woman's University in the quarterfinals round of the Lone Star Conference Championship. The match is scheduled for a 7 p.m. start.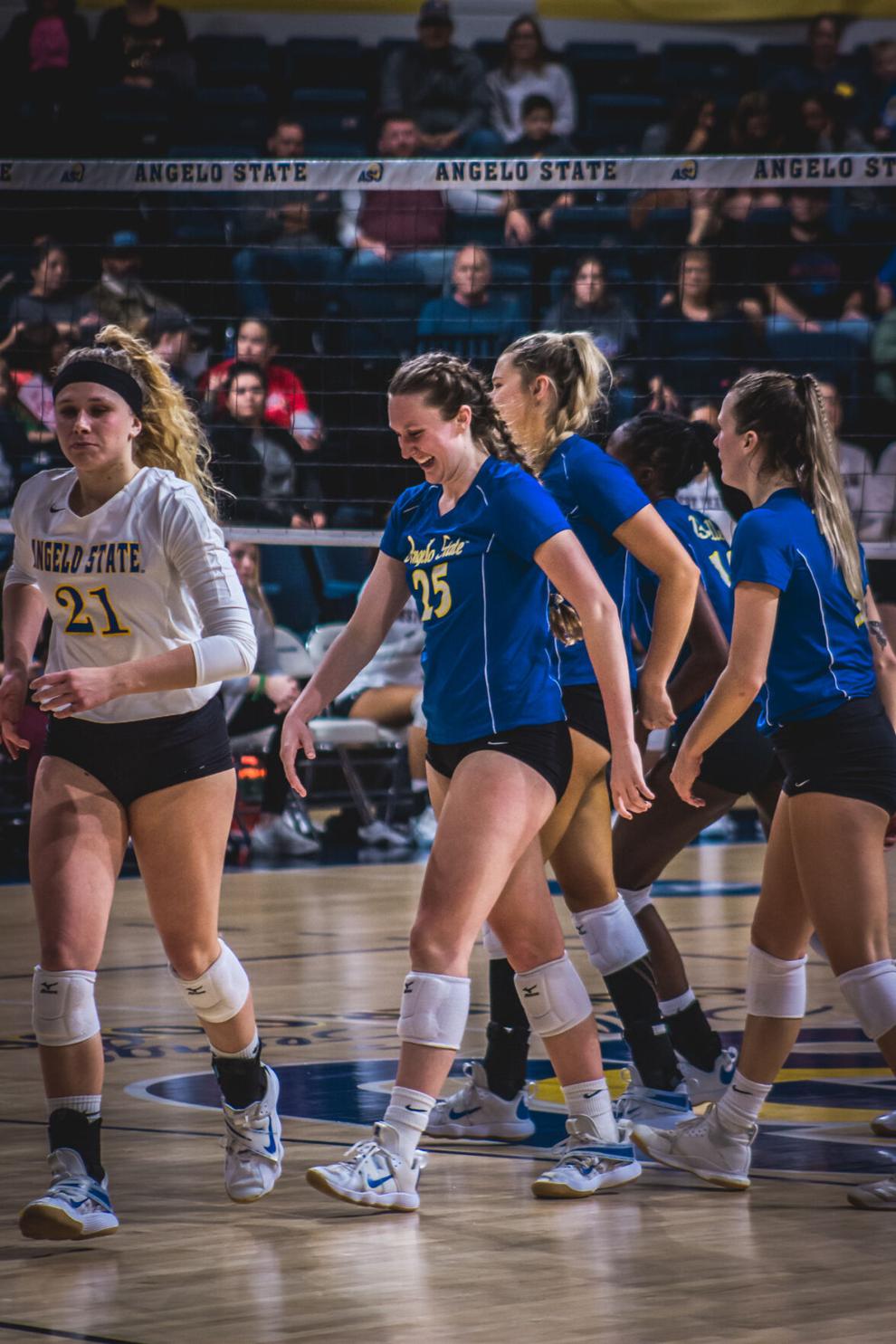 Belles Volleyball: 21-3 (14-1 LSC)
The ASU volleyball team controls their own destiny for the rest of this season after collecting a couple of wins last week which includes a sweep of rival West Texas A&M on Friday, Nov. 5, whom the Belles were competing for a top spot in the Lone Star Conference standings. Elsa Lamphere led the match with 10 kills on the night as Delany Fuller led the Belles with 19 digs. Kailyn Gilbreath led the team with 18 assists to go alone with her seven kills and 16 digs.
On Saturday, Nov. 6, the Belles honored their seven seniors with a four set victory over the Greyhounds of Eastern New Mexico. Gilbreath recorded her fourth triple-double of the season with 14 kills, 30 assists and 11 digs. Baleigh Allen and Grace White both had 11 kills a piece. Chloe Patton had 20 digs as she won LSC Defensive Player of the Week, her third of the season and second in as many weeks.
This weekend, the Belles will finish the regular season on the road as they will travel to San Antonio and Austin to take on St. Mary's and St. Edward's.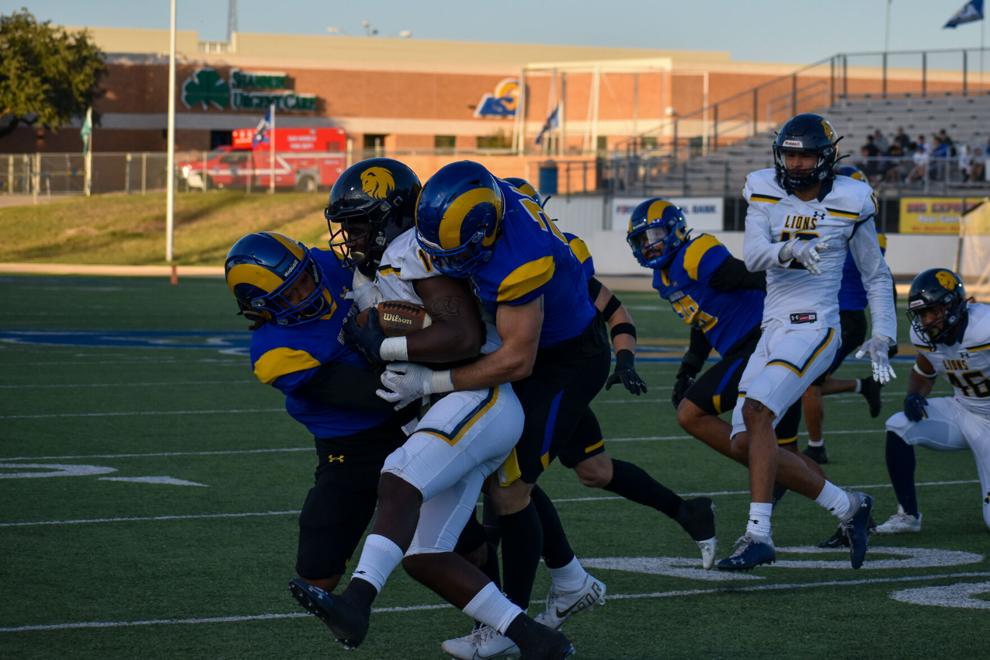 Rams Football: 8-2 (4-2 LSC)
The Ram defense shined in a 30-3 victory over Texas A&M Commerce on Senior Night, Saturday Nov. 8. Hunter Kyle led the team with 12 tackles as Daron Allman led with two sacks. Tre'Darious Colbert and O'Shea Jackson both added sacks of their own in the victory. Andrew Pitts got his fifth pick on the season and his third for a touchdown in the third quarter.
On the offensive side, Zach Bronkhorst went 13-21 passing for 136 yards and had a rushing touchdown. Alfred Grear was the Rams leading rusher as he rushed for 73 yards on eight carries. Nathaniel Omayebu III continued his reign as the LSC's leading rusher as he carried for 51 yards on 12 carries and a touchdown on the night.
With the victory, ASU jumped to the No. 2 of the latest regional rankings as Midwestern State fell to West Texas A&M over the weekend.
This weekend, the Blue and Gold travel to Kingsville to take on the Javelinas of Texas A&M-Kingsville on Saturday, Nov. 13
Rams Basketball
The Rams and Belles basketball teams kick off their season this weekend as each team will compete in preseason tournaments before opening up at home Thanksgiving weekend. You can check out this weekend's previews written by Jacob Coburn and Nick Rackley respectfully.
Rams: https://angelosports.com/news/2021/11/9/mens-basketball-ram-basketball-to-begin-the-2021-22-season-at-the-lsc-rmac-challenge.aspx
Belles: https://angelosports.com/news/2021/11/9/womens-basketball-belle-basketball-begins-new-era-under-ellis-opens-season-at-twu-conference-challenge.aspx
Finally, in club sports, the Ram Rugby team went to Texas Tech with 17 active players and won 29-10 against the Texas Tech Red Raiders on Saturday, Nov. 6. This victory coupled with the previous 52-29 win over UT Dallas brings their conference record to 2-1.
This Week's Schedule…
Tuesday, Nov. 9
Belles Soccer @ Texas Woman's (LSC Quarterfinal)
Friday, Nov. 12
Belles Basketball vs MSU Denver (TWU Conference Challenge)

Belles Volleyball @ St. Mary's

San Antonio, Texas 7 p.m.
Saturday, Nov. 13
Belles Volleyball @ St. Edward's 

Belles Basketball vs Western Colorado (TWU Conference Challenge)

Rams Basketball vs New Mexico Highlands (LSC/RMAC Conference Challenge)

Albuquerque, New Mexico 4 p.m.

Rams Football @ Texas A&M-Kingsville
Sunday, Nov. 14
Rams Basketball vs Fort Lewis (LSC/RMAC Conference Challenge)

Albuquerque, New Mexico 12 p.m.