The ASU Belles Volleyball team was able to gain two more road victories on their record against St. Mary's and St. Edward's Nov. 12-13.
The ASU volleyball team traveled to face the St. Mary's Rattlers for the first game of the week at Bill Greehey Arena in San Antonio, Texas. 
The Belles were riding high after an amazing Senior Night on Saturday, Nov. 6. After a win in four sets they were ready to play hard and add another win to their Lone Star Conference and regular season record.
The Belles came in with a slow start losing in the first set 20-25. However, they bounced back showing a dominant performance and winning the following three sets. 
The Belles' defense was ready to fight after the first set loss; Chloe Patton had 25 digs for the night and Kailyn Gilbreath had 19. The girls at the net were also showing out with 20 blocks overall. Baleigh Allen covered the net with nine blocks throughout the game.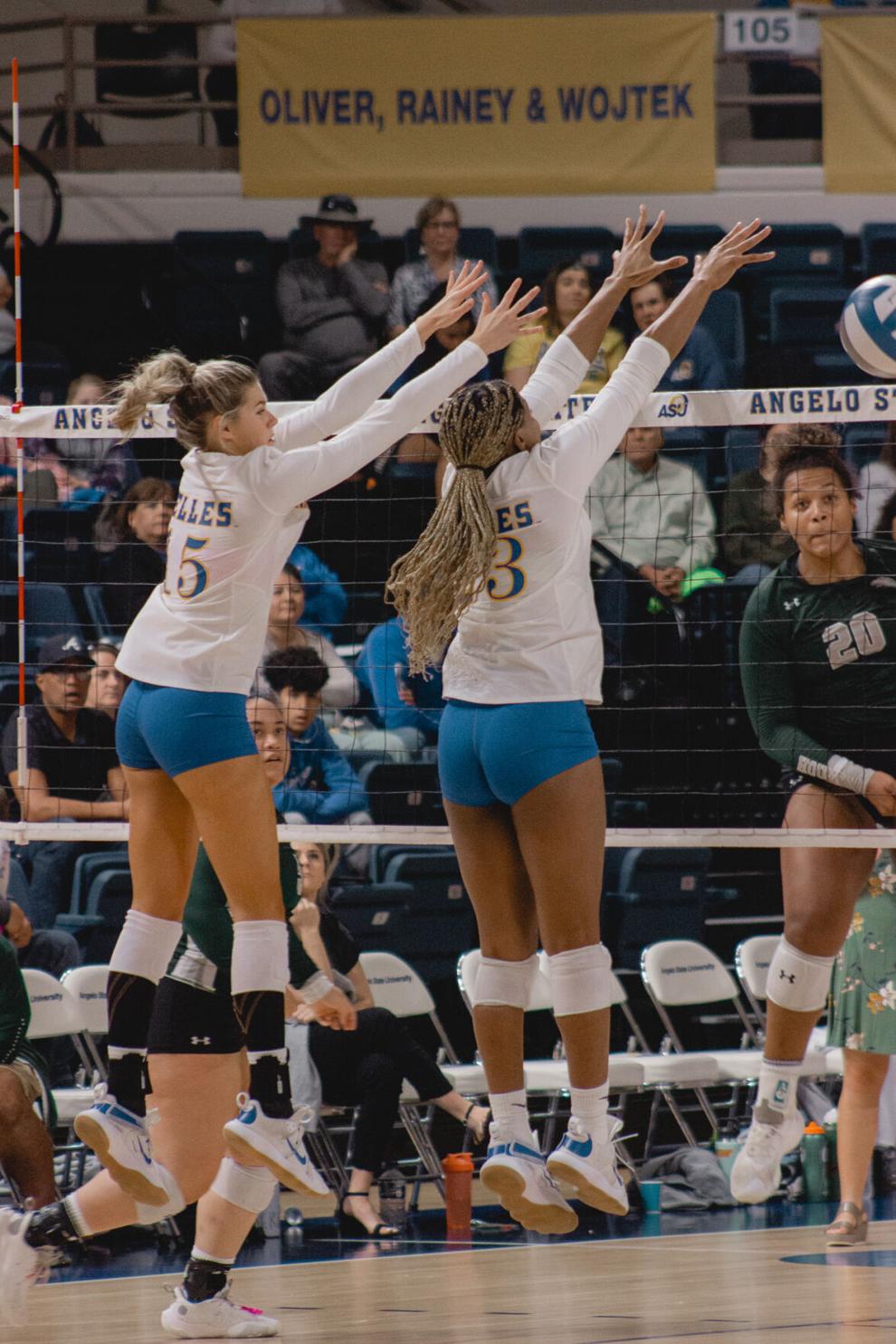 After a close third and fourth set, Grace White came through with an impressive 14 kills with the help of Gilbreath who racked up 29 assists. To add to their offense, Delaney Fuller also had two aces securing the win for the Belles and making their records 15-1 and 23-3.  
The Belles team then traveled to play the St. Edward's Hilltoppers at the Recreation and Convocation Center in Austin, Texas on Nov. 13. 
The Belles came in hot with a first set win 25-23. Unfortunately, the Hilltoppers fought back and took the second set 22-25.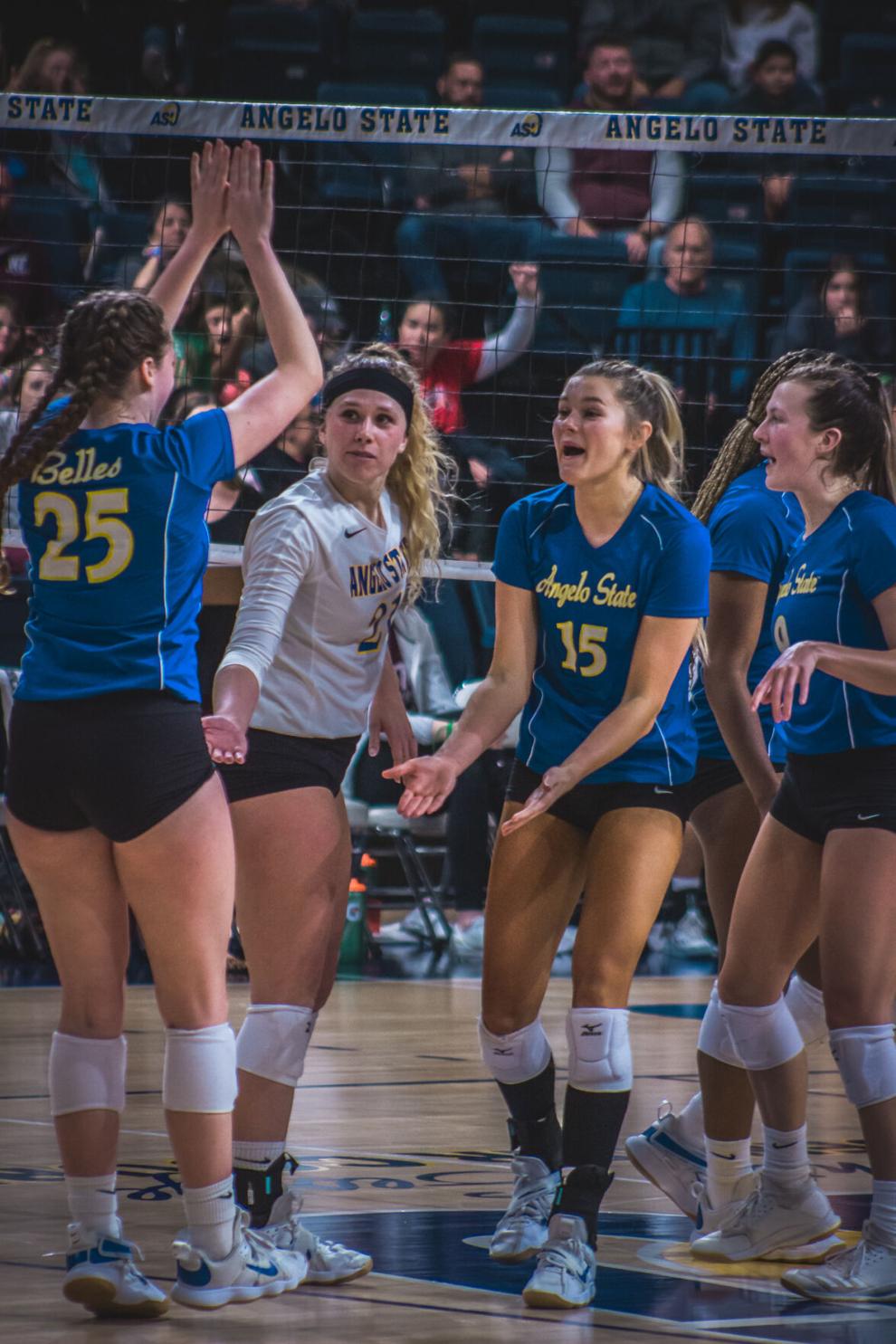 However, the Belles were fired up in the next two sets showing amazing performances. Fuller helped lead the Belles with 12 kills, Gilbreath followed up with ten and Elsa Lamphere with nine making the Belles' hitting percentage .234. Gilbreath also led in assists for the second game in a row with 23 for the night. 
The Belles weren't letting anything hit the ground in the last two sets. Fuller had a career high 24 digs. Defensive specialist for the Belles, Patton helped maintain the defense with 13 digs. 
These road wins made the Belles LSC regular season champions with a record of 23-3 (16-1). This also puts them at the top-seed for next week's LSC Post Season Tournament. They will take on the winner of UT Permian Basin and St. Mary's at 7:30 p.m. on Thursday, Nov. 18 at the Junell Center.