The Belles basketball team hosted the ASU Thanksgiving Classic on Friday, Nov. 26 and Saturday, Nov. 27 at the Junell Center. ASU took two losses against Harding and Arkansas Tech  making their record for the season 0-6. 
On Friday Nov. 26 the Belles played the Harding Lady Bisons to open up the weekend tournament. They were hoping to snag their first win after their fourth loss against Southern Nazarene on Nov. 20. 
The Belles started strong with 18 points in the first quarter. Payton Brown came in hot, scoring eight of those points. The Belles defense also made an appearance and held the Lady Bisons to 16 points for the quarter. 
In the second quarter, the Bisons we're fired up and outscored the Belles by four points. Brown once again led the Belles in points for this quarter, scoring four.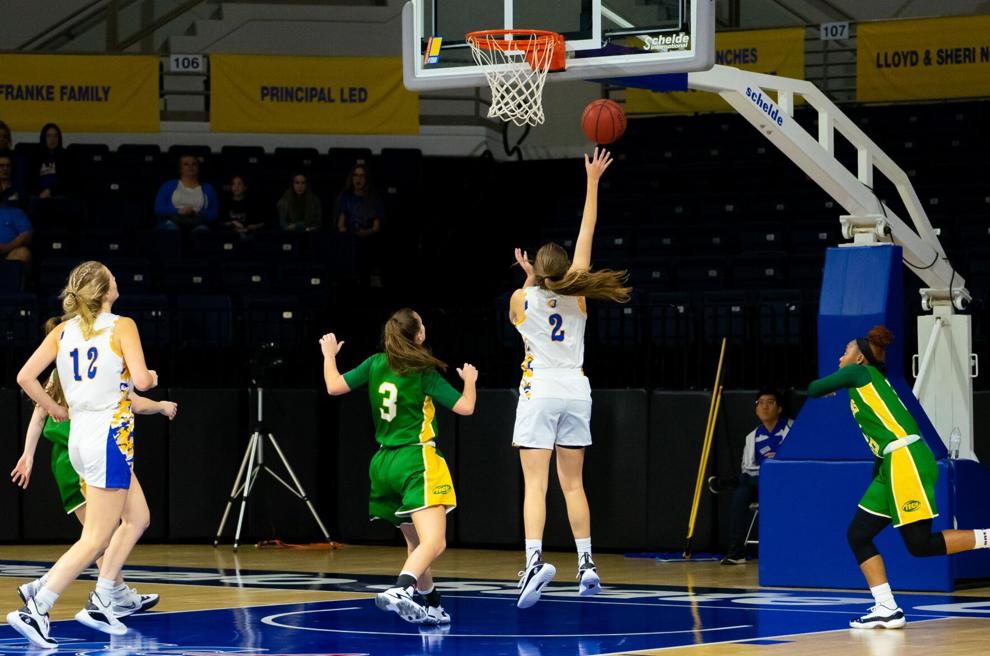 In the third quarter the Belles fought with 10 points scored by Blakely Gerber. However, Harding had 10 steals for the night and a 50% three-point average which made it hard to catch them in the third and caused a 57-44 score after the third quarter. 
In the fourth quarter, Tayjanna McGhee-Pleasant scored nine points making her total for the night 15. Gerber scored 13 making her the lead scorer with 23 points for the entire game. The Belles had an 89% free throw average which was over 20% higher than Harding. The Belles had 31 points in the fourth quarter. They came up short, though, losing with a final score of 83-75. 
On Saturday, Nov. 27, the Belles faced the Arkansas Tech Golden Suns at the Junell Center in the final game of the classic.
In the first quarter, the Belles outscored the Golden Suns with 17 points compared to the opposition's 13. The Belles shot 47% from the field in the first quarter, hoping to set the pace for the game. 
In the second quarter, the Belles again led in points. Blakely Gerber led the team with 17 on the night. The Belles also led in rebounds with 18 for the night. Going into halftime the score was 26-34 with ASU up.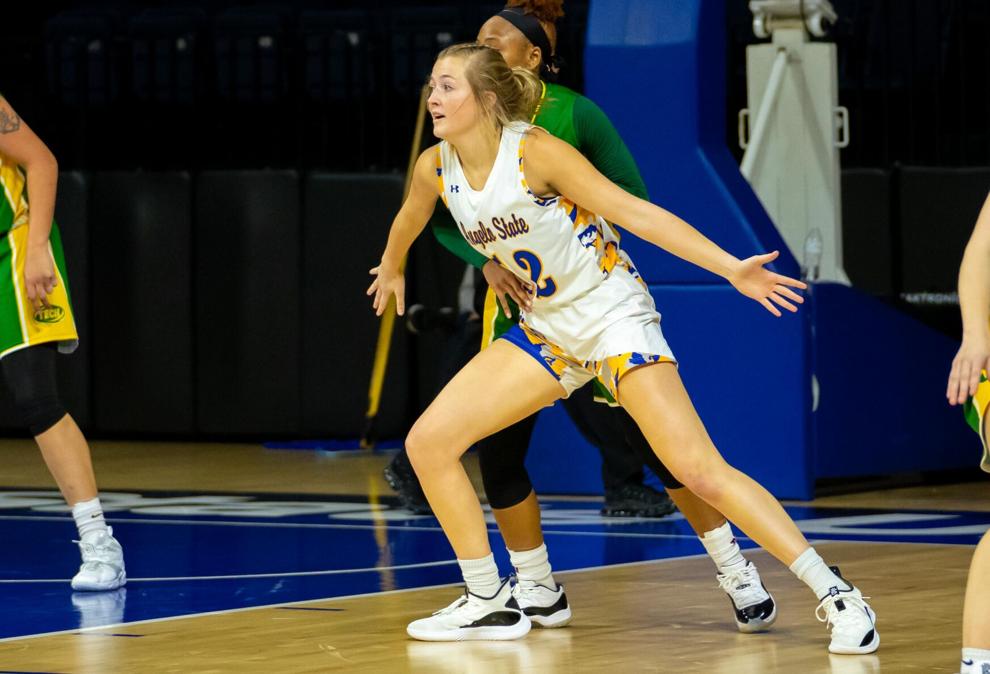 In the third quarter, the Golden Suns came in fired up scoring 34 points and holding the Belles to 12. The Suns had 11 steals for the night and also had a higher field goal percentage. 
In the fourth quarter the Belles led in points with 17. Sadly, this wasn't enough for them to beat the Suns making the final score 76-63. 
The Belles will be back in action on Dec. 2 to face Texas A&M International in Laredo, Texas.