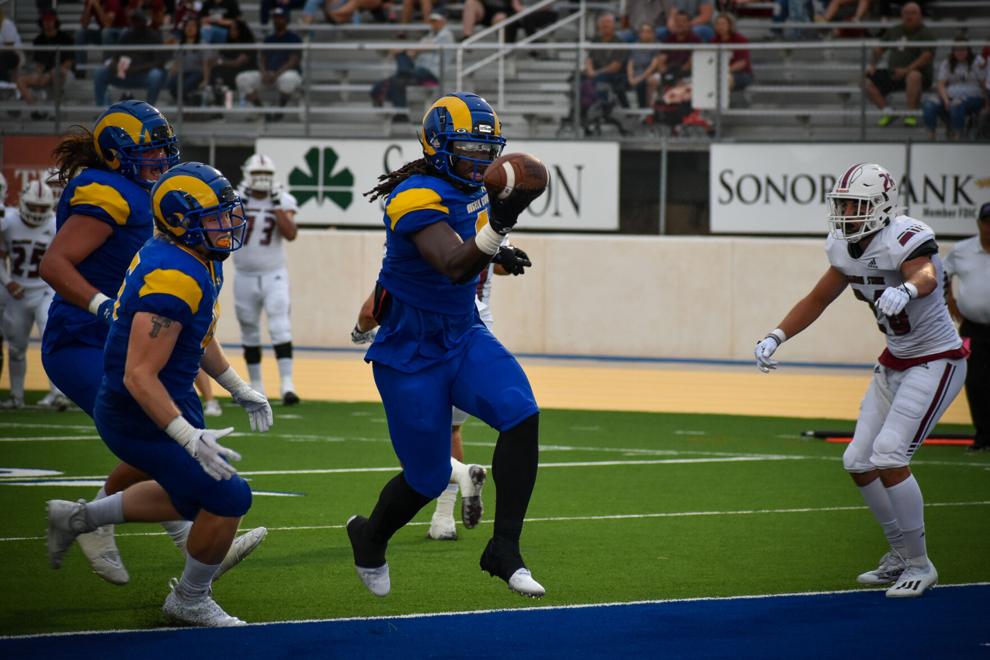 The No. 6 Angelo State Rams football team defeated the Colorado School of Mines Orediggers 30-27 in overtime on Saturday, Sept. 10, at Marv Kay Stadium. The game comes as a big win for the Rams, who lost to the Orediggers last year in the NCAA DII Super Region 4 final.
The Orediggers went scoreless in the first quarter thanks to the Rams' defense. ASU came out strong with a 79-yard first run to take them to the one-yard line but could not score, forcing the Rams to punt. Despite the setback, the Blue and Gold would score first and take a 3-0 lead off a 35-yard field goal by graduate Asa Fuller.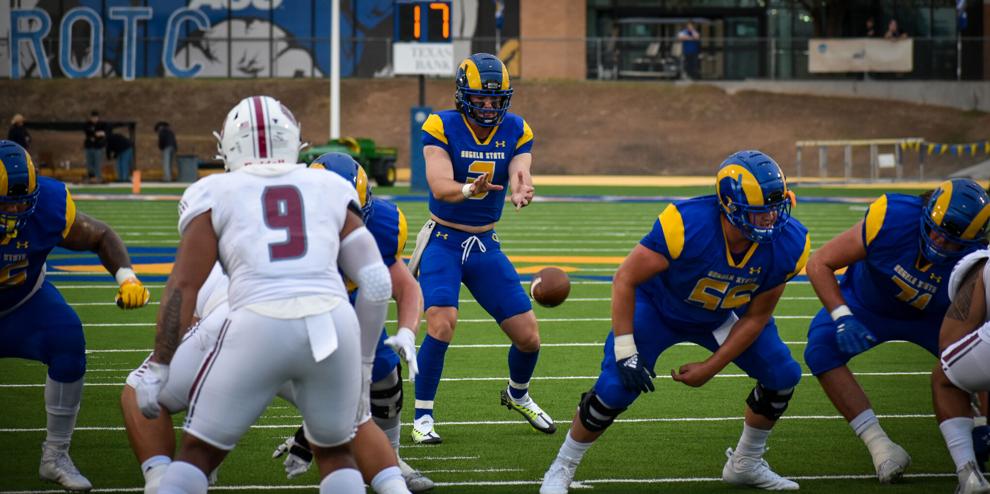 In the second quarter, the Orediggers would strike back with a field goal to tie the score at 3-3 followed by another score off a touchdown to take the lead. The Rams ended out the half by retaliating with a 60-yard touchdown run by junior Alfred Grear, tying the score again at 10-10.
The Rams' defense was fierce coming out of the second half, stopping the Orediggers' opening drive. ASU would take the lead 17-10 after Kason Philips scored a 46-yard touchdown. The Orediggers would return the favor with two touchdowns, with one being a 27-yard interception to make the score 24-17 and earn the final points of the third quarter.
Fuller would score his second field goal to start the fourth quarter before the Orediggers would score a field goal of their own to strengthen their lead 27-20. Near the end of the fourth quarter, Nathaniel Omayebu III had a 37-yard run and lept over Oredigger defenders for the touchdown to go into overtime 27-27.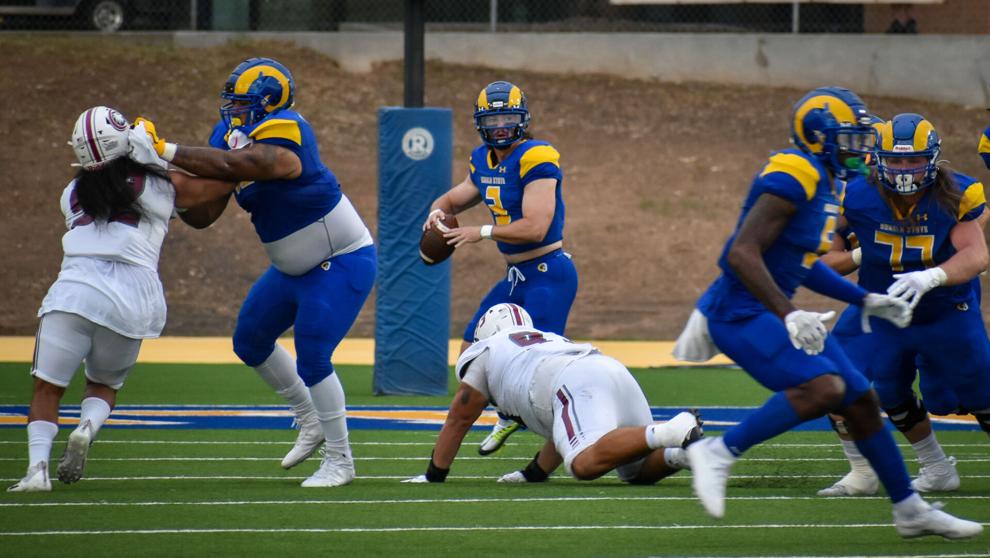 The Rams would hold the Orediggers to a field goal attempt during overtime that would miss, flying wide left. This led to a winning field goal kick from Fuller for a 30-27 ASU victory against the Orediggers.
Graduate Micah Flowers led the Rams' defense with 10 tackles, while junior Tre'Darious Colbert  had eight tackles and a sack. 
The Rams move to 2-0 on the season and will begin Lone Star Conference play at The University of Texas Permian Basin against the Falcons on Saturday, Sept. 17.