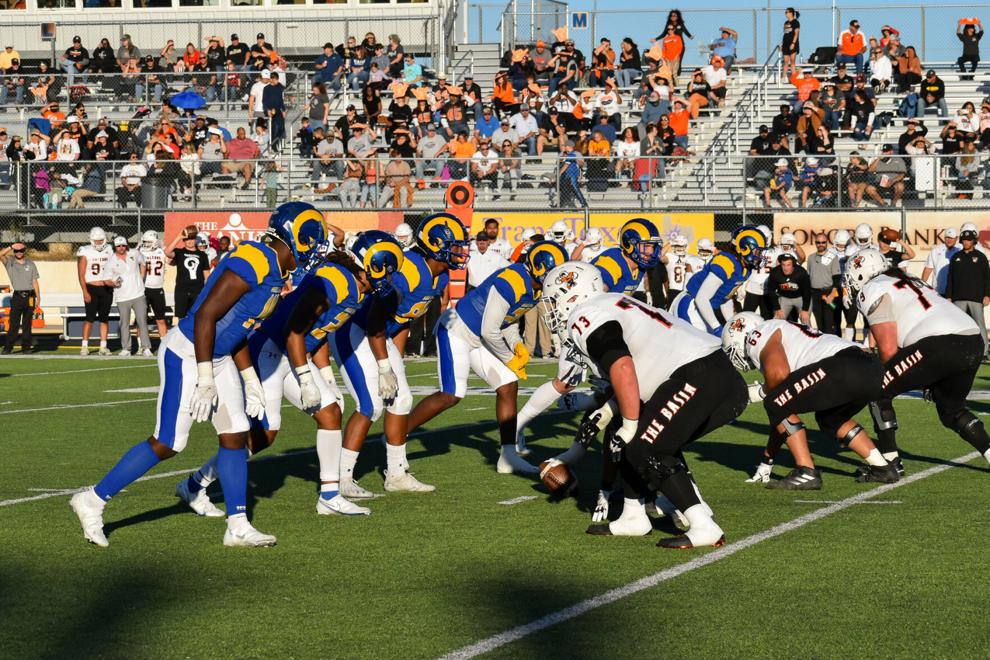 The No. 5 Angelo State University Rams started their 2022 Lone Star Conference campaign with a road win against the University of Texas-Permian Basin Falcons on Sept. 17 with a final score of 34-21. 
The ASU defense continued to prove their dominance at the 6:19 mark of the first quarter as defensive back Andrew Pitts returned an interception 41 yards to put the first six points on the board for the Rams. The extra point kick by Asa Fuller would give the Rams the early 7-0 lead with time left to play in the first. The Blue and Gold would add one more touchdown to their early lead as Zach Bronkhorst would complete his pass to Cason Brown to move the ball down the field to the Falcon one-yard line. Nate Omayebu III would end the drive and score for the Rams to extend their lead 14-0 heading into the second.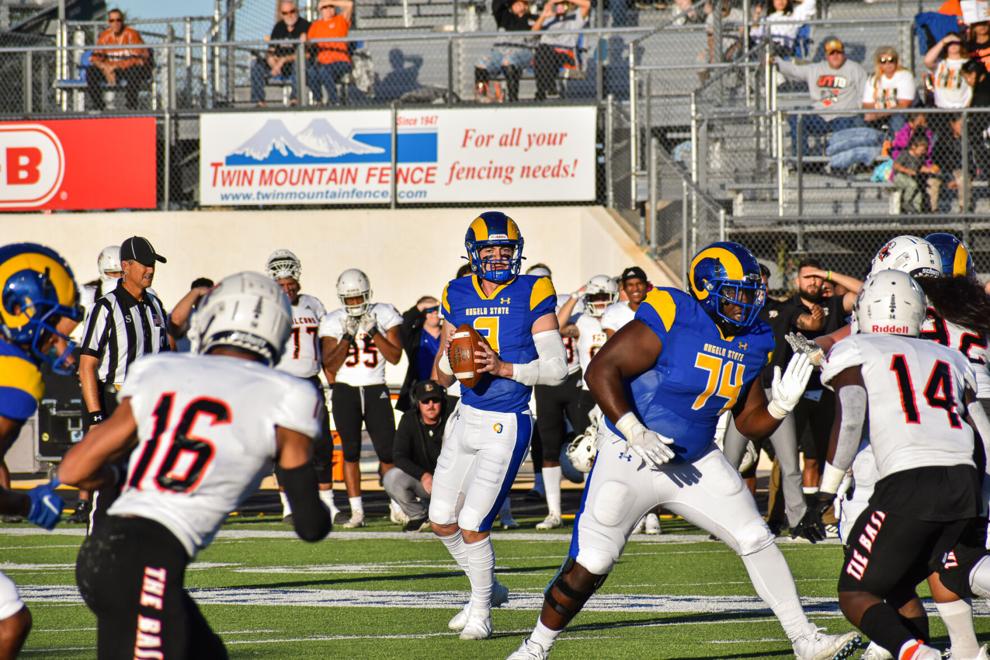 The offensive power would continue to be strong for the Rams in the second quarter as Fuller would open with a 21-yard field goal to give the Rams a 17-0 lead. Fuller went 2-3 in field goal range, with his longest being 46 yards. 
In the next Falcon possession, Micah Flowers would intercept the ball to allow Bronkhorst to set up yet another touchdown for ASU by completing a 12-yard pass for Omayebu to give the Rams the 24-0 heading into the final minutes of the first half. Omayebu finished the night with two touchdowns, 130 yards on 26 carries and 41 receiving yards.  Bronkhorst would end the night with 325 passing yards and a 52% completion rate. 
The Rams would go scoreless in the third quarter, allowing the Falcons to cut the ASU lead down by putting points on the board to make the score 24-21. ASU would finally break the UTPB scoring streak with a field goal from Fuller to make the score 27-21 and later add one final touchdown to make the final score in Permian Basin 34-21.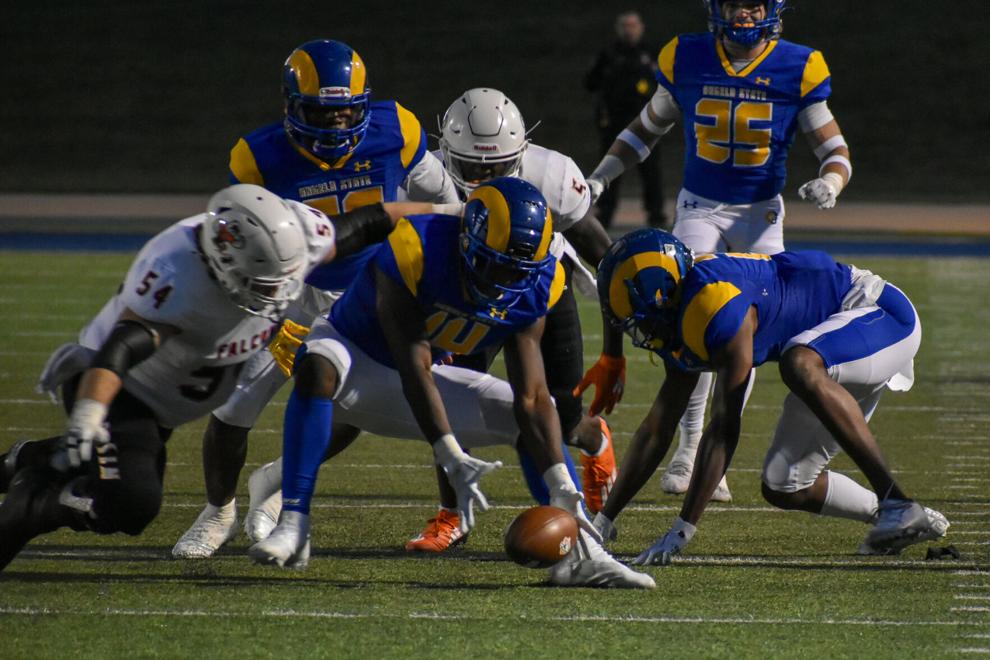 The Rams collected nine sacks for the night, with O'Shea Jackson picking up three of his own while Daron Allman contributed two. Kyle Bradford led the receiving efforts for the Rams with 78 yards and four passes, while Noah Massey collected 70 yards and four passes. Amieh Williams led in tackles for ASU with eight total tackles, seven being solo. Flowers would contribute six, and Allman and Eric Roscoe would each contribute five. 
The Rams improve to 2-0 on the season and return home to host the West Texas A&M University Buffaloes on Sept 24.