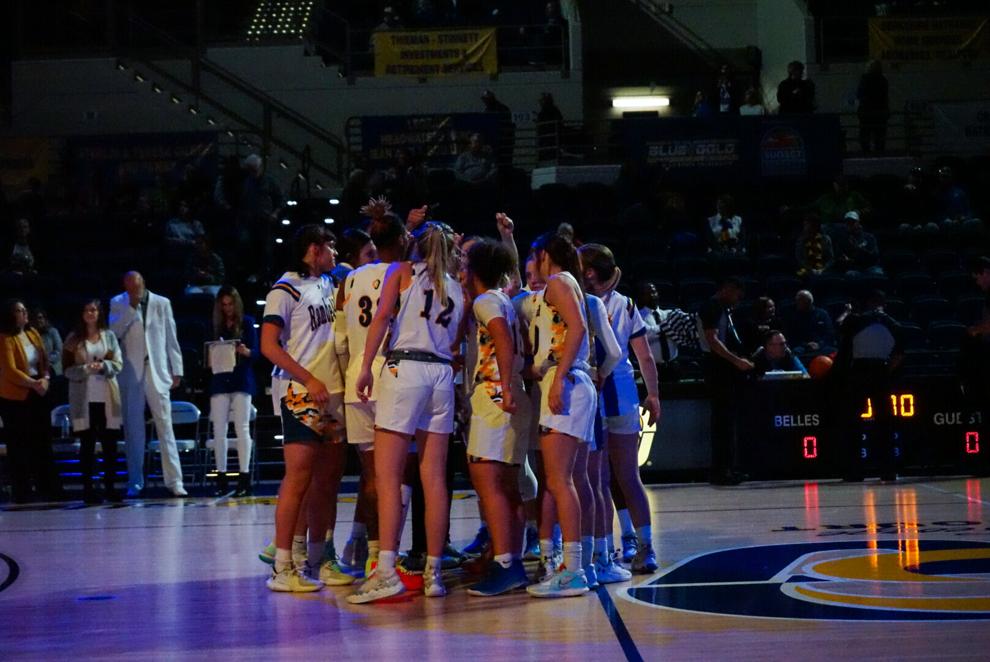 The Angelo State Rambelle basketball team defeated the Lubbock Christian Lady Chaps 53-51 on Jan. 7 after a buzzer-beater by junior forward Tayjanna McGhee-Pleasant took the lead.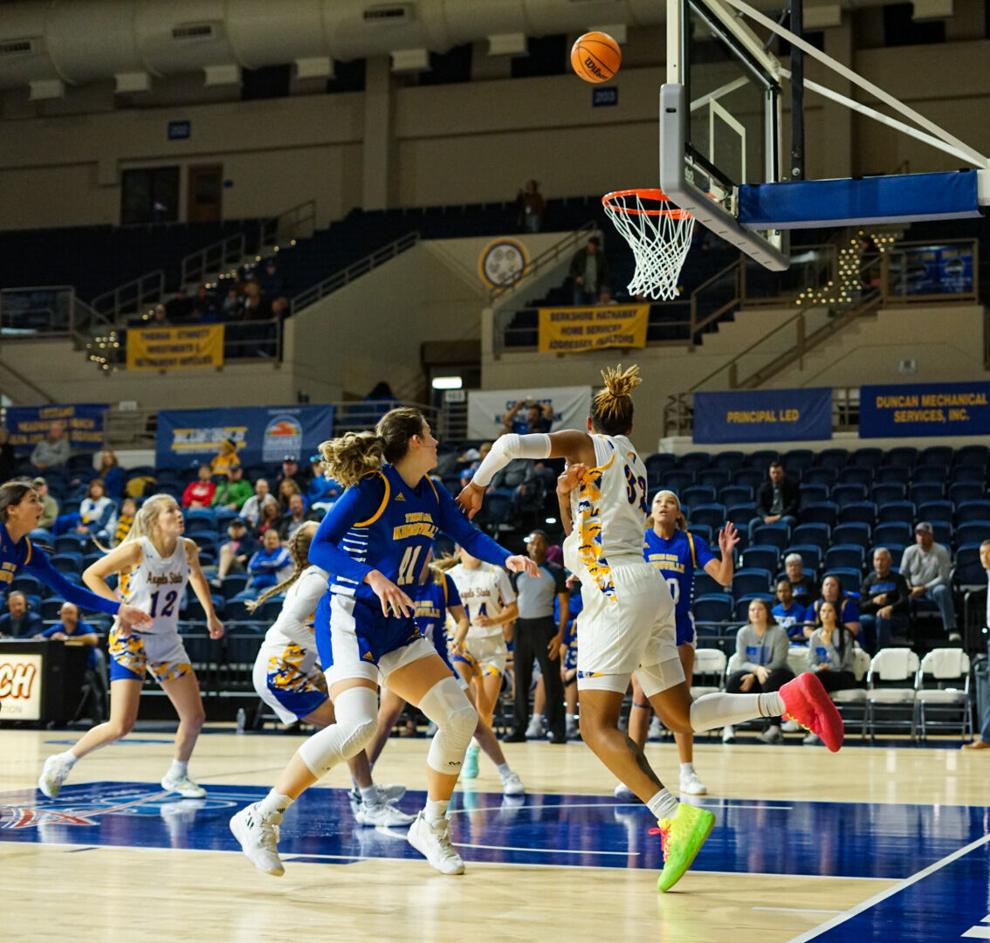 In the first quarter, McGhee-Pleasant would score the first 4 points to bring ASU to an early lead. Freshman guard Landry Morrow would score a 3-pointer to strengthen the Rambelles' lead to 11-3 with just under 3 ½ minutes left in the quarter. Freshman center Keniah Williams would score 4 points down the stretch, and ASU would keep the lead 17-10 at the end of the first quarter.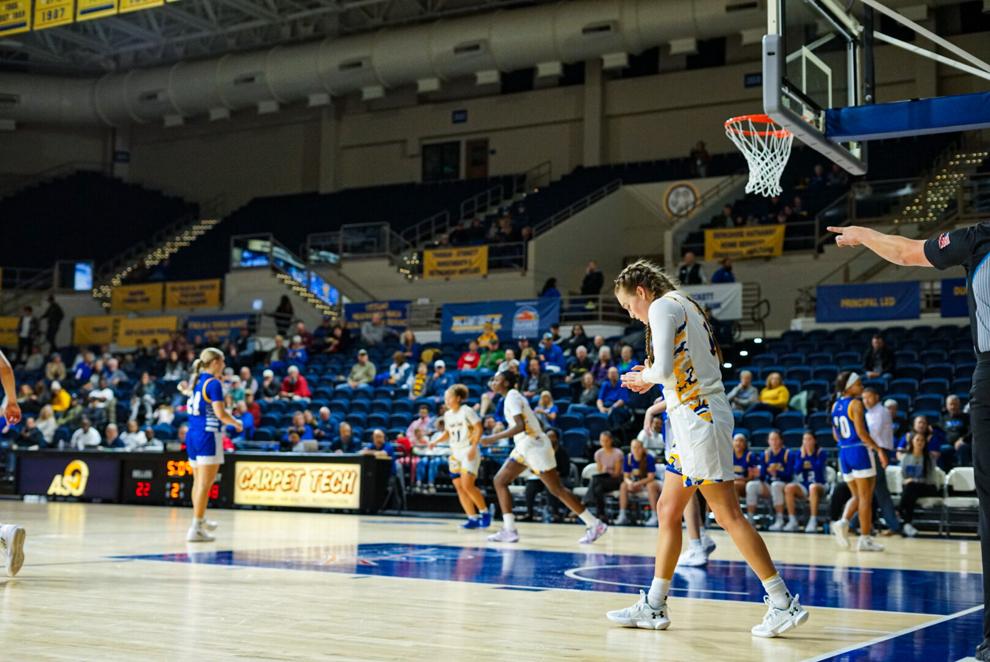 In the second quarter, the Lady Chaps would come out strong and score the 8 points to take the lead 18-17. Sophomore forward Madeline Stephens would convert a fast break to keep the Rambelles within one, 24-23, with just under three minutes remaining in the quarter. LCU would score 4 more points to maintain a 28-23 lead going into halftime.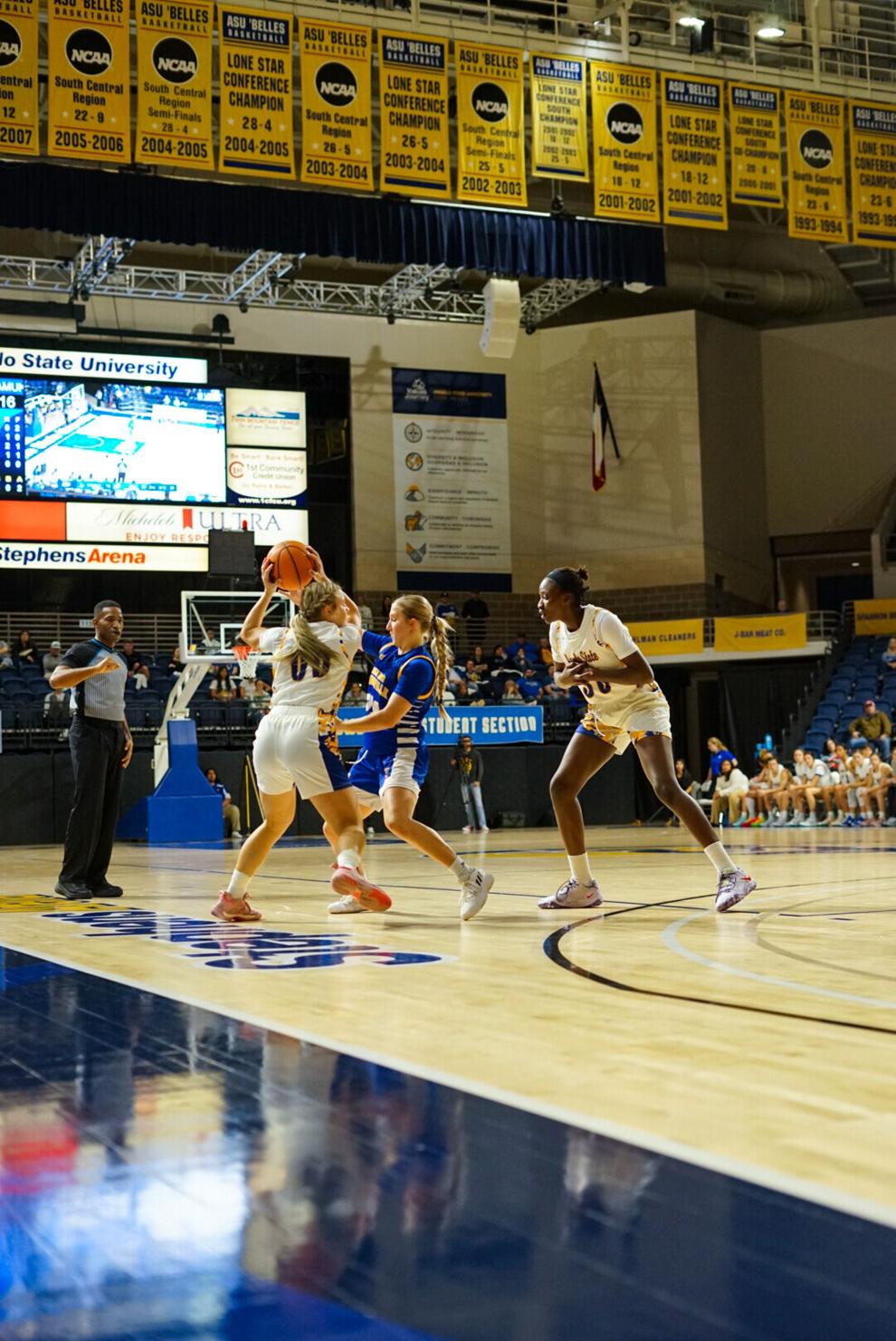 In the third quarter, the Lady Chaps would keep the lead at 38-30 with just over five minutes left in the quarter. Junior guard Sawyer Lloyd, McGhee-Pleasant and Stephens would pull ASU back within 2 points at 41-39 to end the third quarter.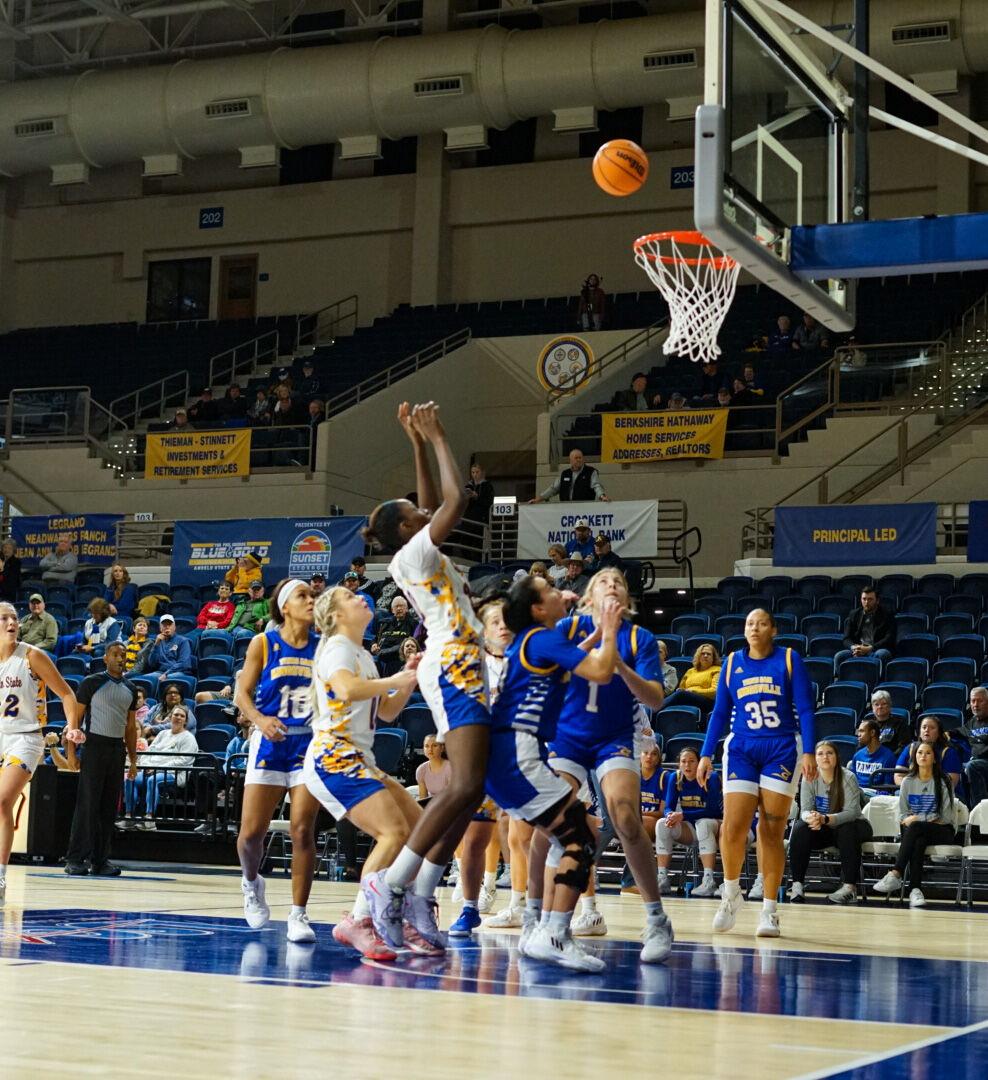 In the fourth quarter, McGhee-Pleasant would score 4 straight points to tie the game 43-43 with just over 7 ½ minutes remaining. Both teams would only score 5 points combined over the next four minutes, with the Lady Chaps barely keeping the lead at 46-45. Both teams would battle for the lead down the stretch, and freshman guard Briley Merket would hit a layup to put the Rambelles ahead 50-49 with just under 1 ½ minutes remaining.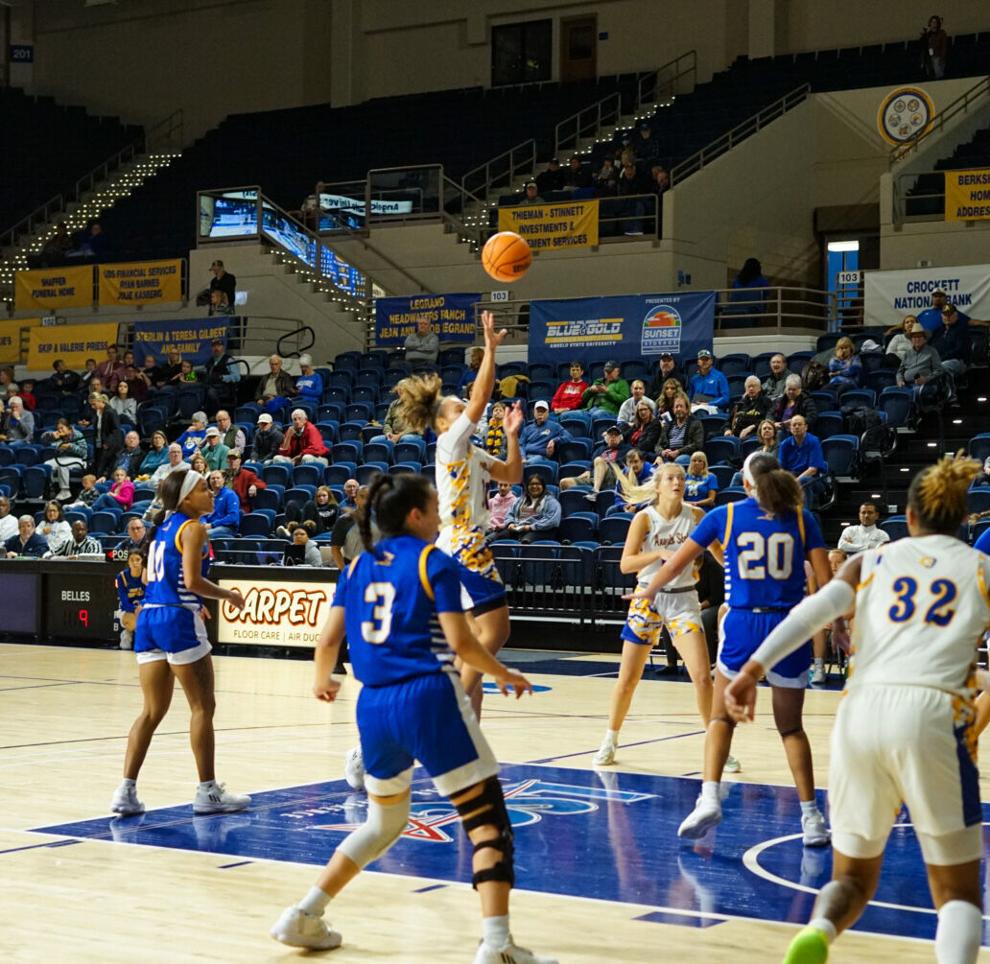 The Lady Chaps would tie the game 51-51 with nine seconds left. McGhee-Pleasant would score a step-back jumper with 0.9 seconds left to give the Rambelles a 53-51 victory.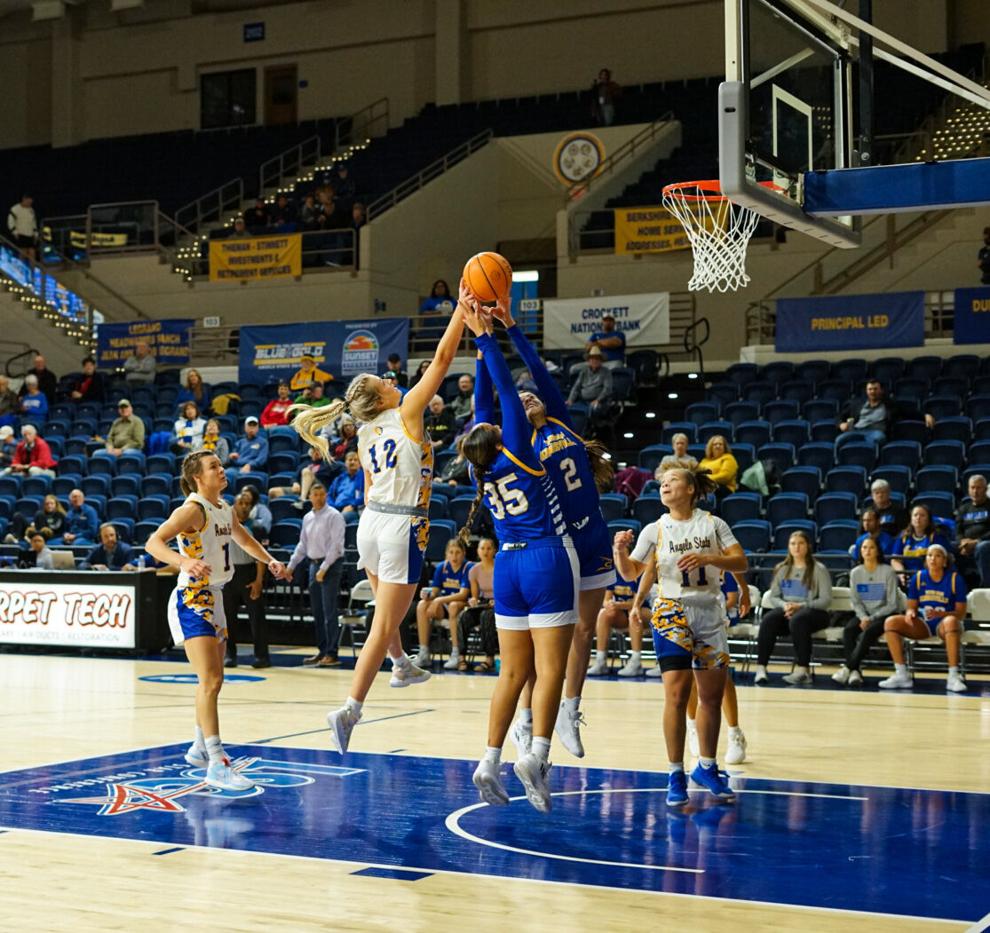 McGhee-Pleasant scored 16 points and had 11 rebounds for her sixth double-double of the season. Stephens also led the scoring effort with 18 points and alongside nine rebounds. 
Lloyd had 5 points, 10 rebounds, seven assists and six steals on the defensive end. Morrow would also play crucial defense and scored 7 points for the Rambelles.
ASU moves to 12-3 on the season and 8-1 in Lonestar Conference play. The Rambelles will compete against the Midwestern State Mustangs on Jan. 12 to continue LSC play.