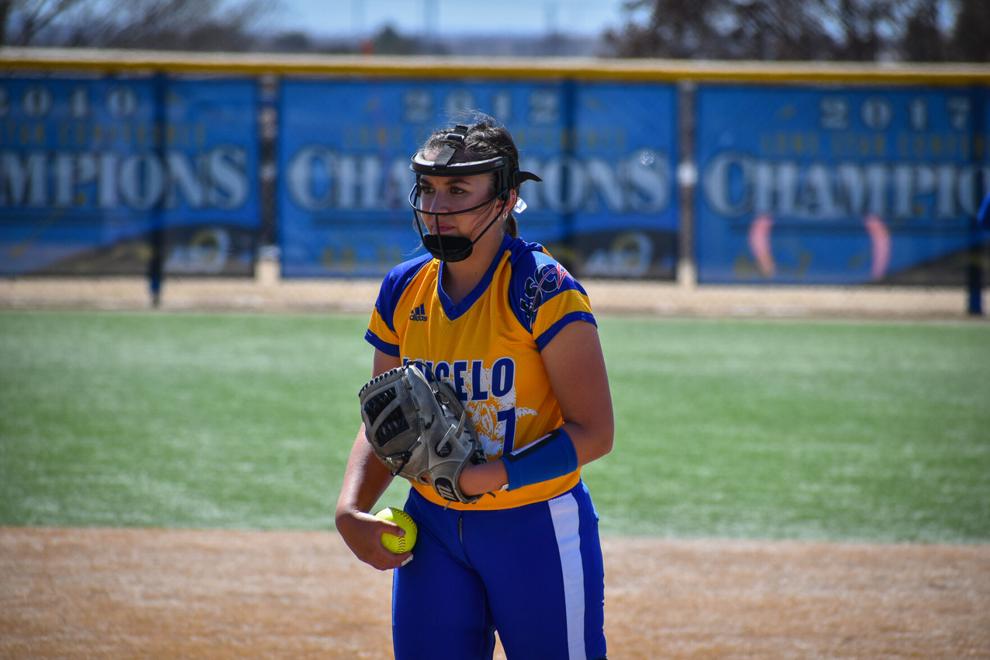 The Angelo State Rambelle softball team lost their first and only game of the Lonestar Conference tournament against the Texas A&M University-Commerce Lions.
The game began with both teams going scoreless in the first inning. The Lions would then score in the second inning with a home run.
Neither team would score again until the fifth inning, where the Lions would end off the total scoring effort with two runs to make the final score 3-0.
Pitcher Genesis Armendariz struck out three and walked four. Torrey Hogan pitched in the last inning and had three baserunners and one strikeout.
Lindsey Evans, Paxton Scheurer and Bailey Martinez were the only hits the Rambelles had during the matchup.
The Rambelles are now 38-10 and punched their tickets to the NCAA South-Central Regional as the No. 5 seed and will face No. 4 seed Lubbock Christian on Thursday, May 12 in Tyler, Texas.