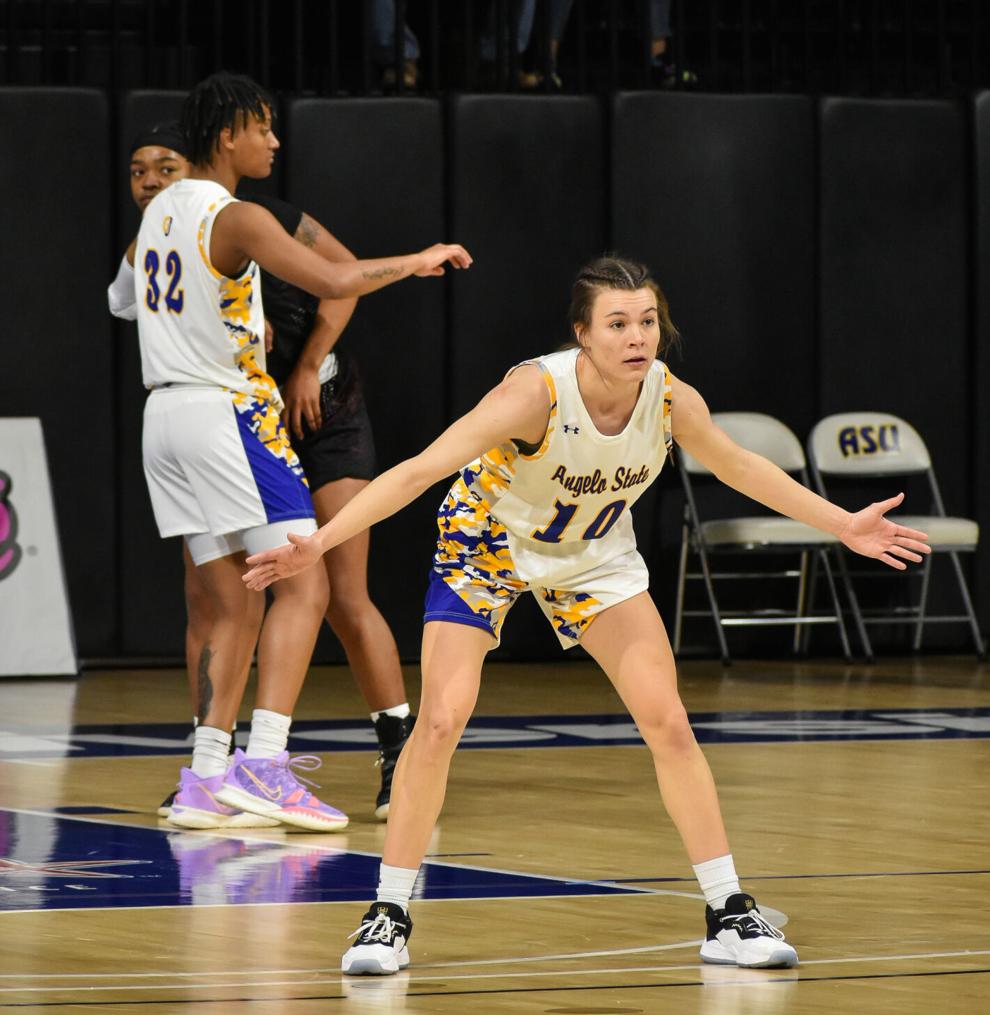 The Angelo State Rambelle basketball team beat the No. 5 Eckerd College Tritons 70-63 on Nov. 22.
Sophomore guard Madisen Honea started the game off with 5 points in the first five minutes as both teams went point-for-point.
Senior guard Payton Brown would hit a jumper with just under two minutes remaining to put the Rambelles up by five at 20-15. The Tritons would score once more to end the quarter with ASU still ahead 20-17.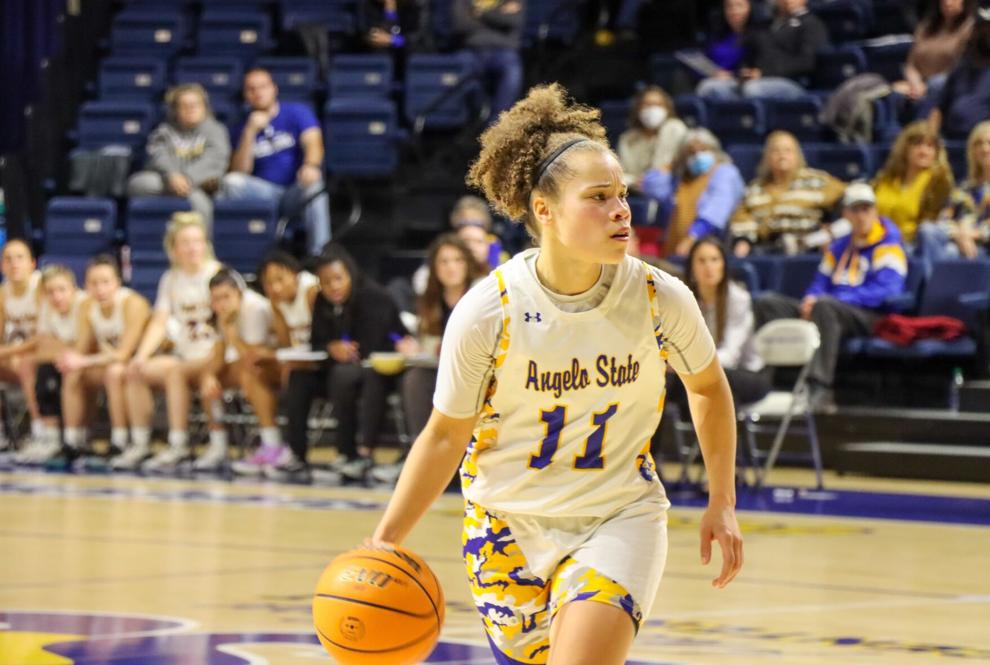 In the second quarter, junior guard Sawyer Lloyd and junior forward Tayjanna McGhee-Pleasant put the Rambelles ahead 31-19 after getting 11 quick points with over six minutes left in the quarter.
A layup by sophomore forward Madeline Stephens would give ASU their largest lead of 35-21 with five and a half minutes to go in the second quarter.
The Tritons would score 9 points straight, and the Rambelles added 3 more points to end the quarter with ASU still ahead 38-32.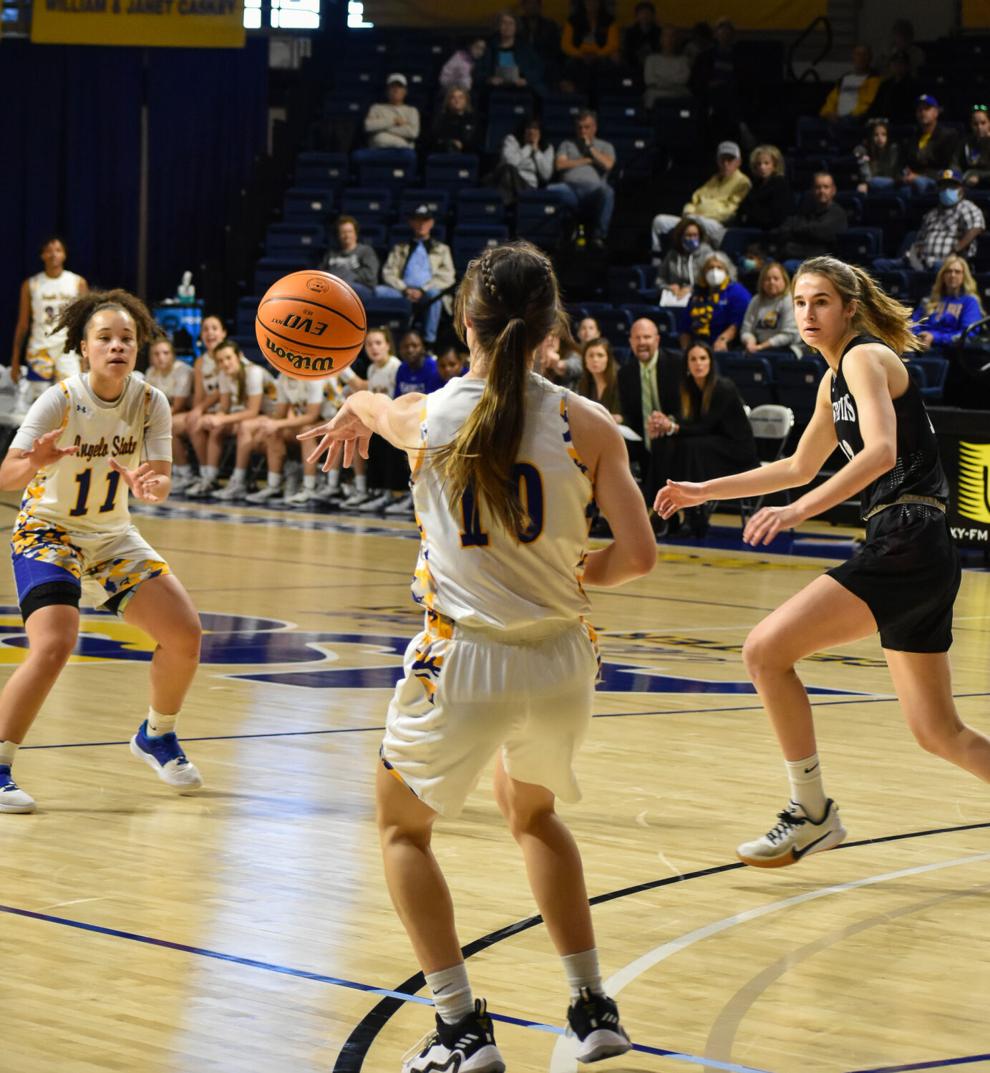 The Tritons would take the third-quarter advantage to tie the game 43-43 with just under four minutes remaining. Eckerd College would outscore ASU 17-11 and end the quarter tied 49-49.
The Tritons started strong in the fourth quarter, pulling ahead by six after a 10-0 run with 6 ½ minutes left in the game.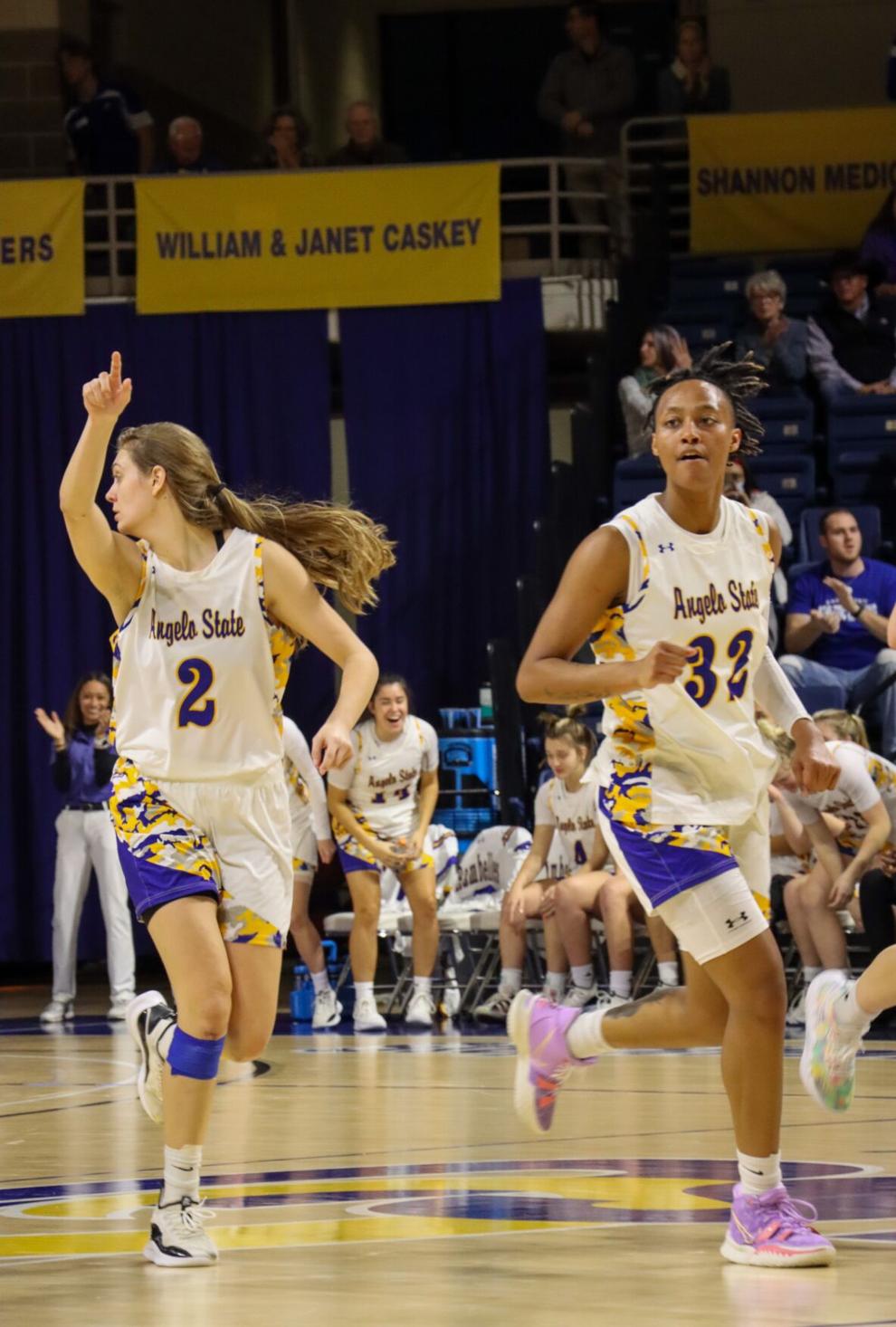 The Rambelles would answer with 7 points from Stephens for part of ASU's 12-2 that would pull them ahead 68-61. McGhee-Pleasant added two free throws to end the game 70-63 for a Rambelle victory.
The Rambelles move to 4-1 on the season and will begin Lonestar Conference play against Texas A&M-Kingsville on Dec. 1.