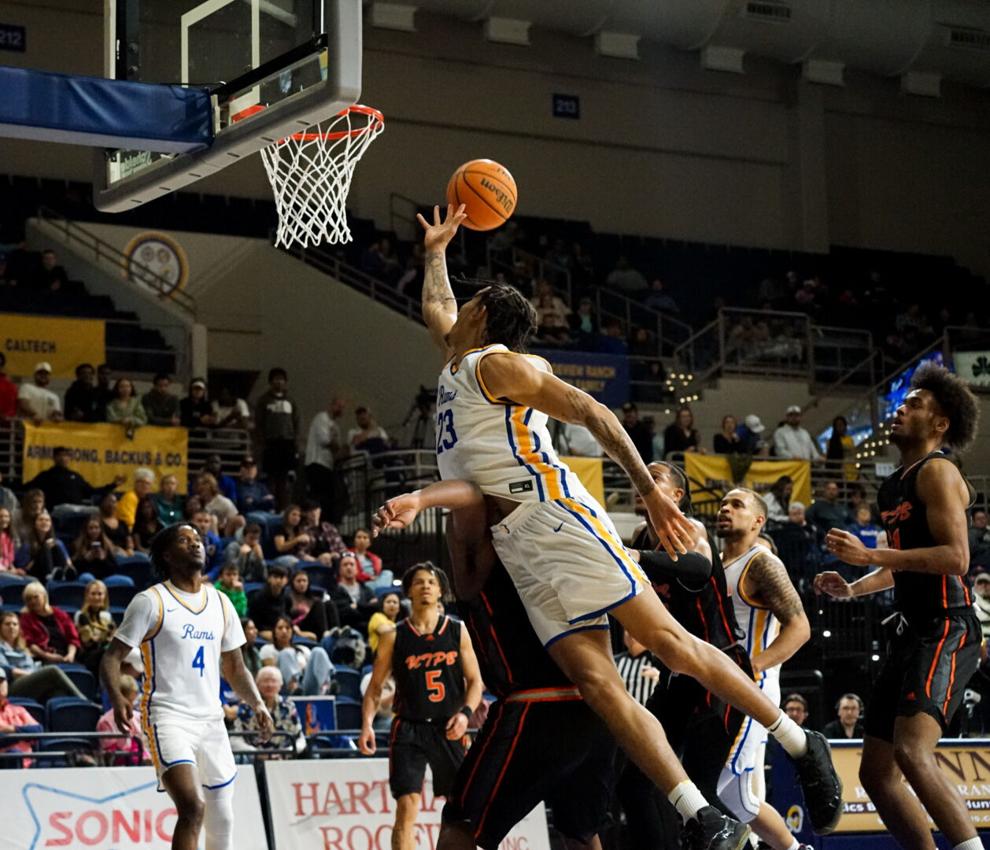 The Angelo State Ram basketball team competed in the Lone Star Conference tournament, defeating the Dallas Baptist Patriots 64-43 on March 3, the Texas A&M Kingsville Javelinas 61-57 on March 4 and losing in the LSC final to the West Texas A&M Buffs 63-64 on March 5.
ASU 64-43 DBU (Game 1)
The Rams would shoot 44.4% from the field in the first half, while DBU shot 27.3% from the field. ASU would hold the Patriots to six made shots in the first half. The Rams would also outrebound the Patriots 22-9 in the first half.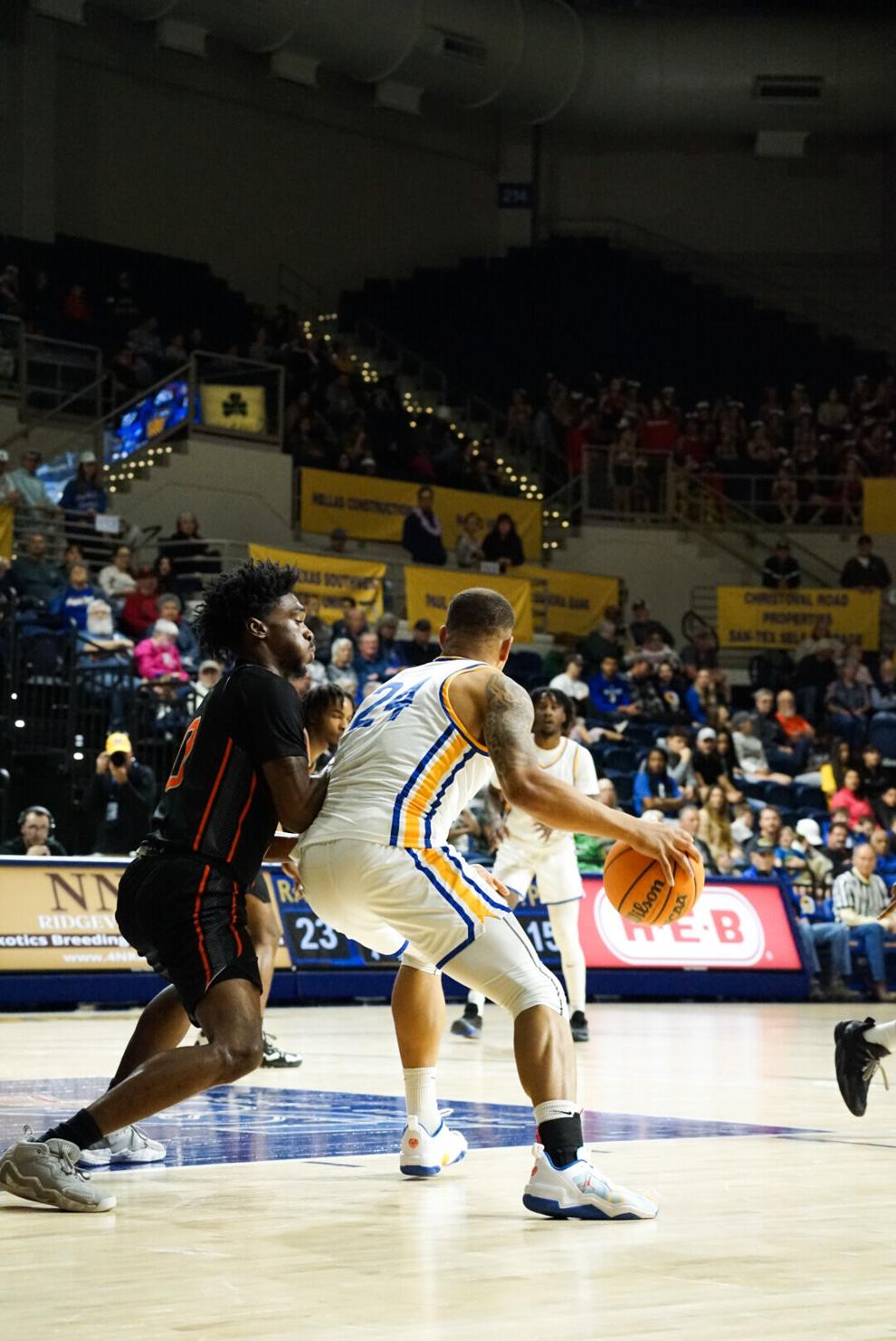 For the game, the Rams shot 52% from the field and grabbed 39 rebounds, while the Patriots grabbed 18. DBU would have their worst scoring and shooting effort of the season at 43 points and 18.2% shooting.
Graduate guard Tre Mitchell would lead in scoring with 15 points on 5-of-6 shooting. Mitchell would also grab six rebounds.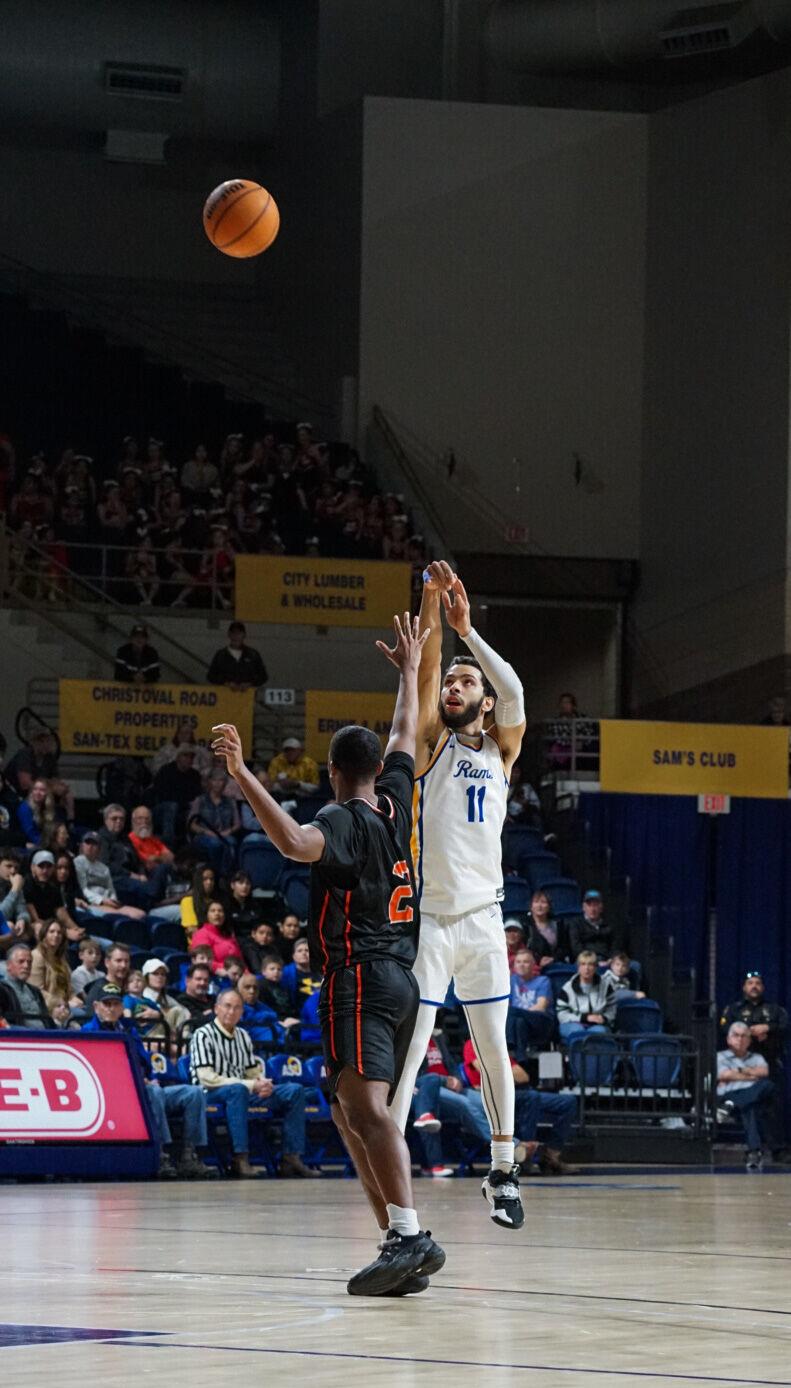 Senior guard Devaughn Thomas and junior guard Reggie Quezada would each score 9 points. Junior guard Kevon Godwin would only score 8 points due to limited time in the game from foul trouble.
Senior forward Fredelin De La Cruz would score 7 points, and graduate guard Steve Webb would score 6 points and grab eight rebounds.
ASU 61-57 TAMUK (Game 2)
At the start of the game, De La Cruz and Godwin would score to bring ASU ahead 10-3. In the first half, the Javelinas would shoot 9-of-27 from the field and 50% from 3-point range.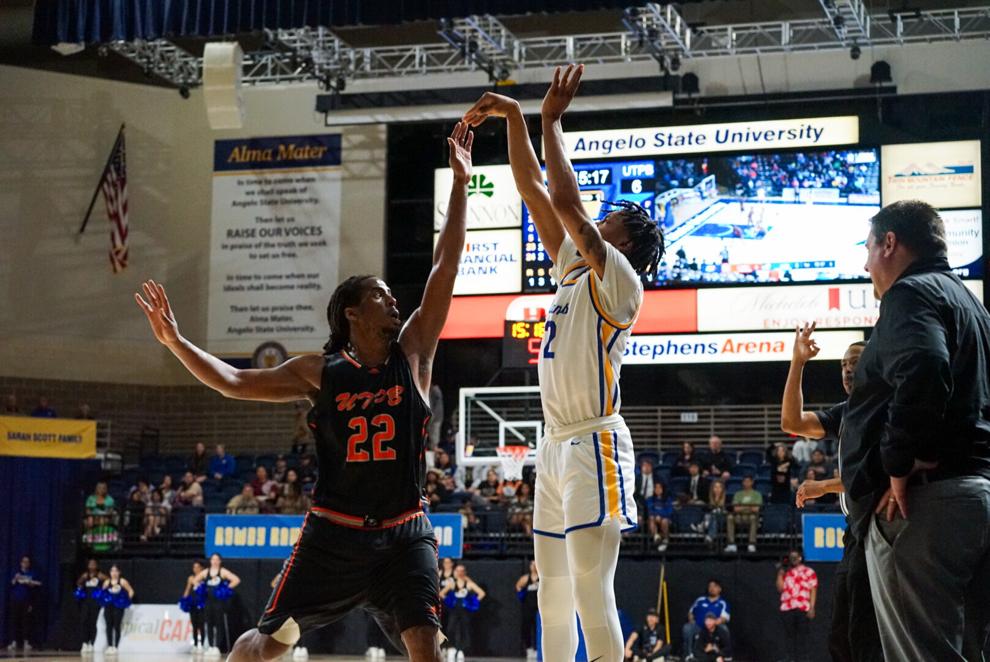 In the second half, the Rams would strengthen their lead by shooting 57.1% from the field. Thomas would lead all players with 20 points and shoot 8-of-9 from the free-throw line.
Godwin would have 13 points with three 3-pointers and three assists. De La Cruz would record a double-double with 12 points and 10 rebounds. He would also add three steals for ASU.
ASU 63-64 WTAMU (Game 3)
The Rams would struggle in the first half after shooting 32% from the field with only one made 3-pointer and would commit 11 turnovers.
Quezada would score only 3 points for ASU right before halftime to cause them to trail the Buffs 37-25. 
In the second half, the Rams would bounce back after losing Godwin to an injury in the first half. ASU would shoot 50% from the field and 66.7% from the 3-point range.
Quezada would lead the Rams with 18 points, and Guy would follow with 16 points on 6-of-8 shooting. De La Cruz would add 7 points, and Thomas would add 8 points and a team-high eight rebounds.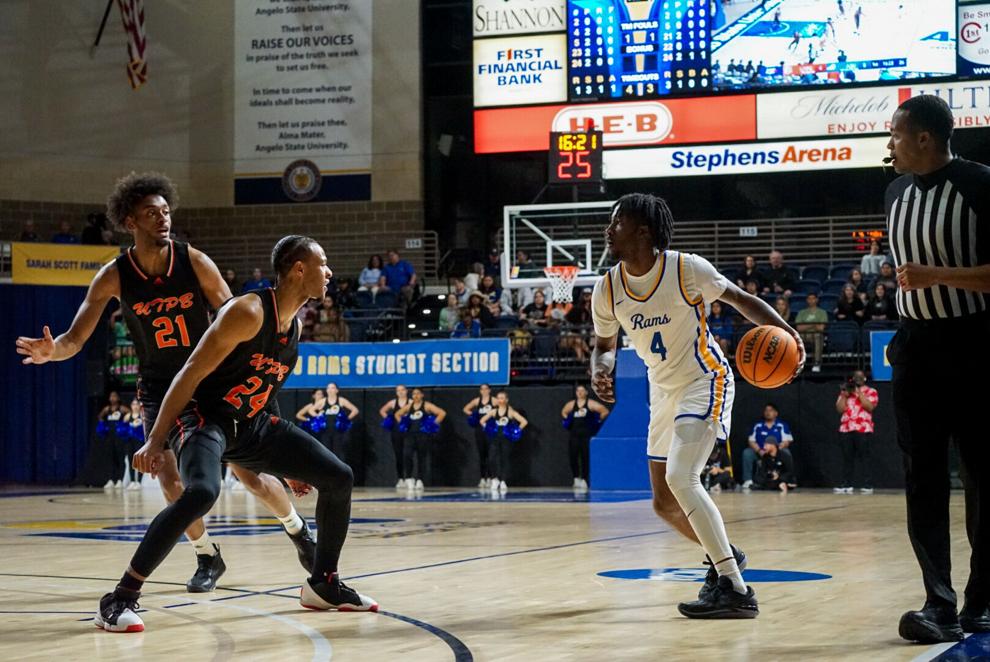 The Rams are now 25-6 on the season and will start postseason play against the Colorado Mesa Mavericks in the NCAA DII South Central Regional on March 11.