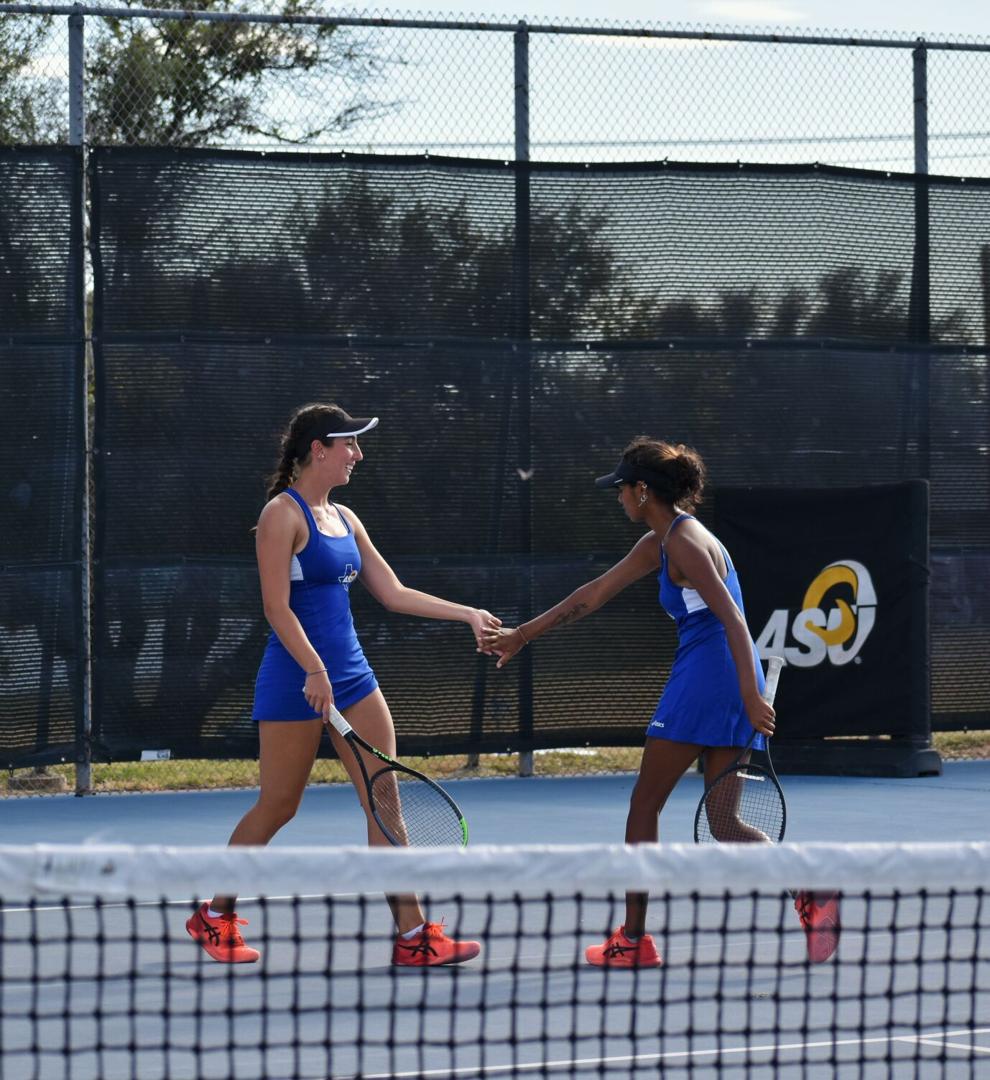 The Angelo State Belle tennis team faced UT Tyler on Thursday, April 28, in Arlington, Texas at the Arlington Tennis Center. 
In the first line of the doubles match, UTT won against Valentina Gonzalez and Ena Ovcina. In the second line, Ayda Guler and Ramitha Irrinki won 6-1. Esther Bowers and Eva Schwartz won 6-4 in the third and final line of the doubles matches, gaining the doubles match point for ASU. 
The Belles lost the first line of the singles match to UTT. In the second line, however, Gonzalez won in straight sets. Continuing the momentum, Ovcina beat UT Tyler. 
Unfortunately, UT Tyler fought back and won the final three lines. This made the Belles' record 16-7 for the season. 
The Belles will be the No. 3 seed in the NCAA South Central Regional and will be traveling to Lawton, Oklahoma, to face No. 2 seeded Cameron Aggies on Saturday, May 7.