The ASU Belles Volleyball team played the UTPB Falcon's on Thursday, Nov. 18 at the Junell Center in San Angelo, Texas. 
The Belles were going in confident after locking down the top spot in the Lone Star Conference post season tournament on Nov. 14.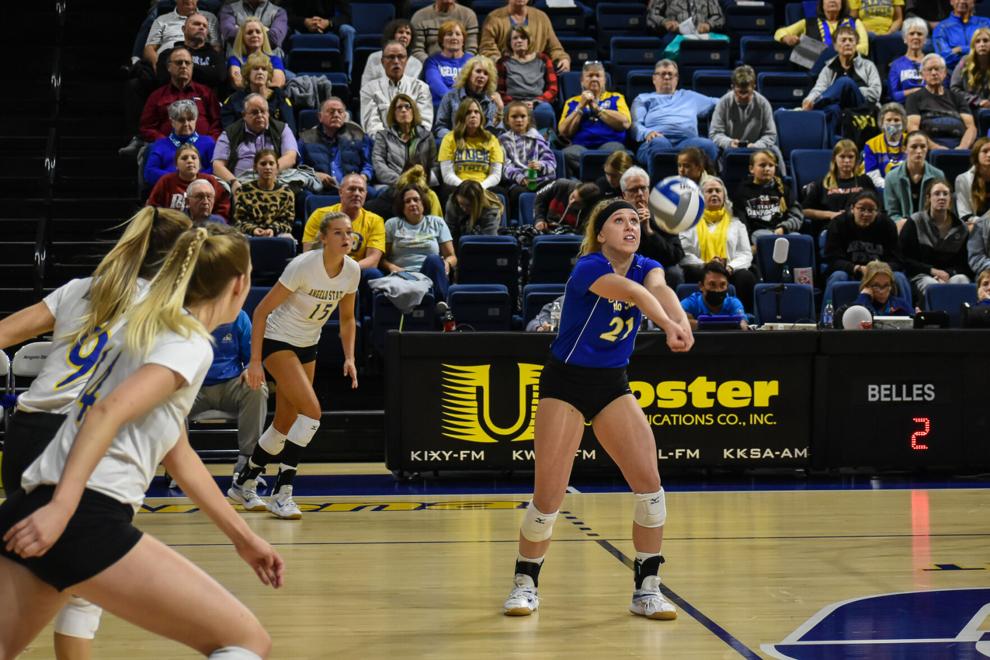 In the first set the Belles and Falcon's went back and forth with hit followed by hit. However, Chloe Patton let little hit the ground with 33 digs for the night. Unfortunately, even with amazing digs, the Belles fell short in the first set. 
In the second set the Belles came in fired up and only allowed the Falcon's to score 17 points. For the night the Belles led in kills, with 66. Kailyn Gilbreath, who got Lone Star Conference player of the year, led the team in kills with 14 for the night. As well as Elsa Lamphere who also had 14 kills. Allowing them to win the second set 25-17.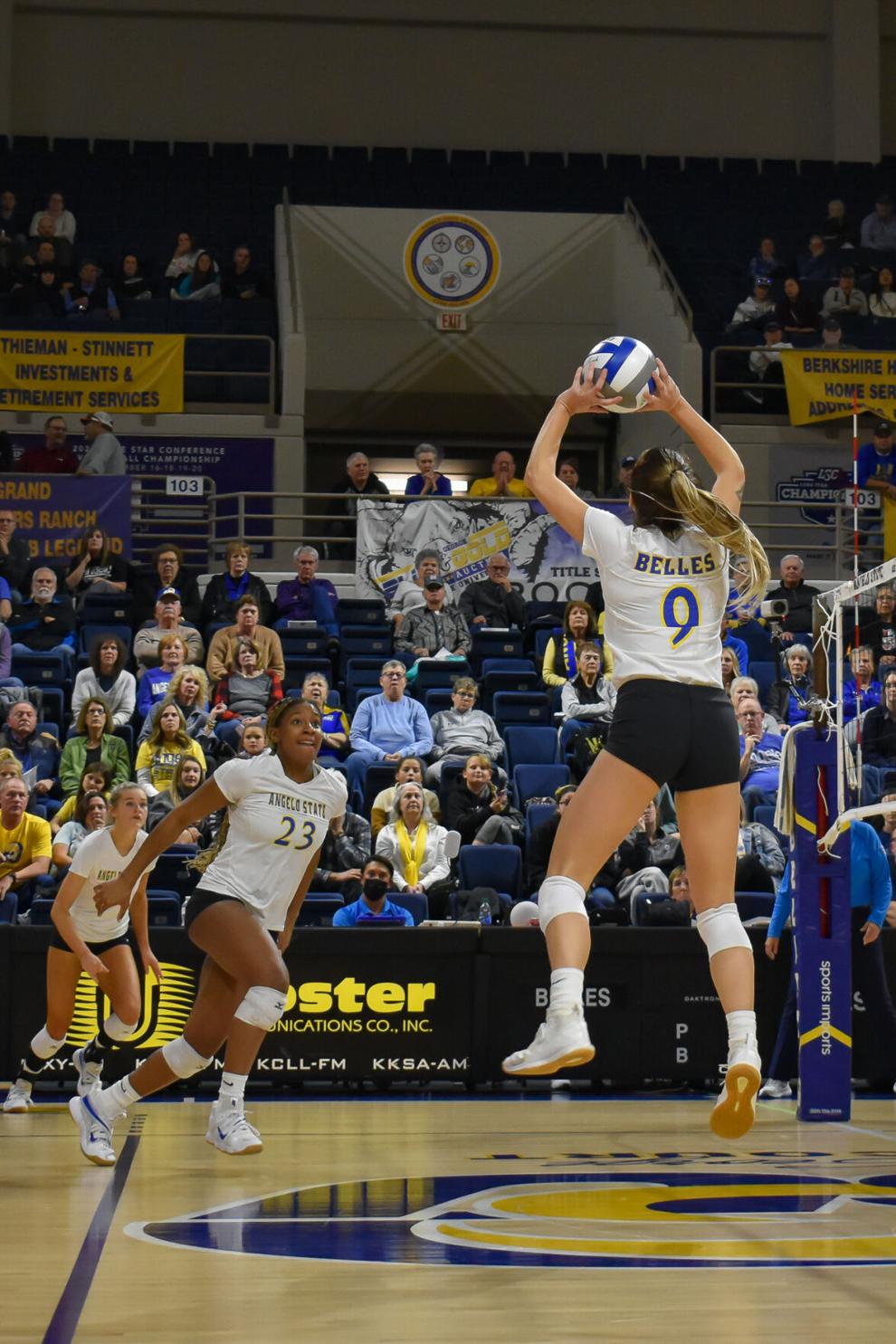 In the third set hits got deflected left and right. The Falcons led in blocks with 14 for the entire game. They also had less errors then the Belles did with only 26 compared to the Belles 36. The Falcons also had more aces than the Belles did for the night. This led to the Belles losing the third set 20-25. 
In the fourth set the Belles came back with a vengeance. Trying to keep the game going, Jaedyn Woolley had 26 assists for the entire game. This contributed to the Belles 61 assists for the night. With a full team effort the Belles won the forth set 25-18. 
This close game went into the fifth set. Unfortunately the Belles couldn't find their rhythm and had four attacking errors. This led to a fifth set and a match loss with a score of 11-15. 
The Belles now have to wait and find out if they will get selected for the NCAA playoffs on Monday Nov. 22 at 6:30 p.m.