ASU women's tennis team hosted their second event of the season, the ITA South Central Regional Championships, at the ASU tennis courts. From Sept. 23 through 25 the nine schools (ASU, Dallas Baptist, St. Mary's (TX), Texas A&M-Kingsville, Arkansas-Fort Smith, UT Tyler, UT Permian Basin and Western New Mexico) came to compete in singles and doubles tournaments where the winner of them will qualify for the ITA Cup in Rome, Georgia which is set to take place in October.
On the first day of action for the Belles, Valentina Gonzalez and Dianela Rodriguez played for ASU in the singles tournament. Rodriguez would go on and face off with the number one seed of the tournament. Despite dropping the first set, she refused to give up and won by three sets. 
"I thought I wasn't going to win, but I ended up beating her," Rodriguez said, "It was harder because she ranks at number one and I rank at six, but I was happy because I beat the number one seed in the tournament."
Rodriguez would go on and fall in the semifinals of the singles tournament.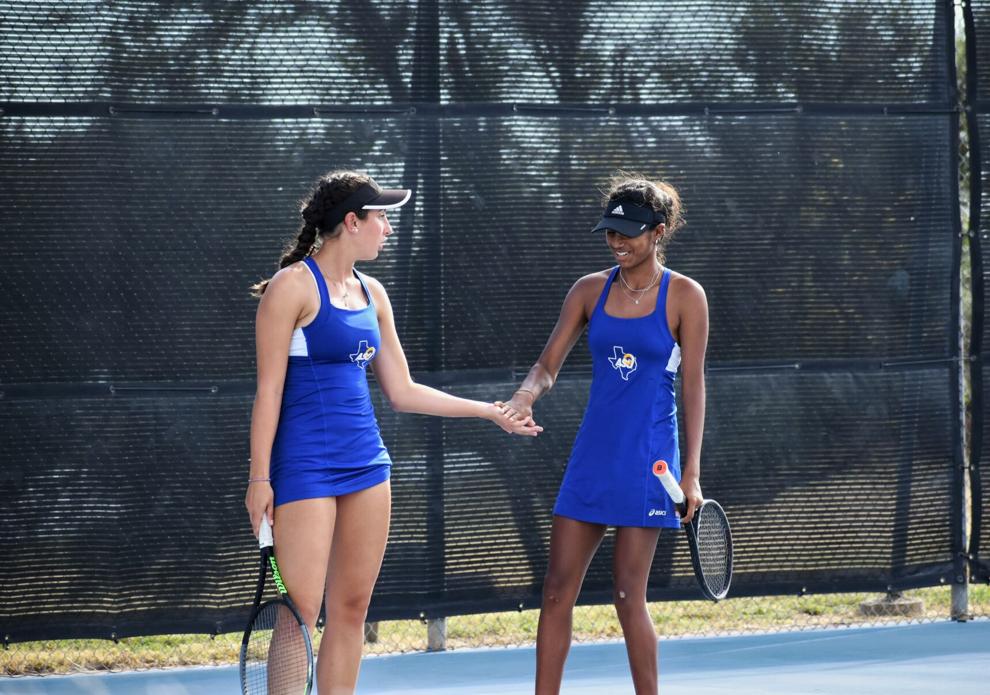 After the singles matches, the doubles would take place with ASU's starting doubles team being Valentina Gonzalez partnered with Eva Ovcina and Ramitha Irrinki partnered Ayda Guler who would find themselves facing off in the finals against one another. Gonzalez & Ovcina defended their number one seeding and would go on to defeat their teammates in straight sets 6-3, 6-3 to clinch a spot in the ITA Cup.
Gonzalez has been playing since the age of four and has been playing for the school since her sophomore year.
"Before the match I was nervous because I've been playing with an injury," Gonzalez said, "so I didn't think I was going to play in the tournament. I also didn't think I had the stamina to keep pushing through the matches, but after the match was over, I was happy because I didn't want to miss out on the ITA Cup."
Head coach Chris Bizot had a few thoughts overall, saying "We actually had a trying week and lots of adversity during the tournament. I was just blown away at how we competed."
"For us two have four girls make the round of 16 which is more than any other school and to have two of our top players make semifinals in the singles, sweep the doubles, and two teams in the finals and one in the national tournament, I just didn't expect that from us through all the adversity we were facing but our girls stepped up, so I was really proud of them."
Bizot said in the next match they're just going to heal and prepare their doubles team to compete at national level for the cup.
The Belles will have their next competition at the Collin County Invite in Plano, Texas on Oct. 8 & 9.