Angelo State University held its second annual Stress-Less Fair in the CJ Davidson Center Nov. 10.
The fair was hosted by Counseling Services in an effort to provide the ASU community with "tools, strategies, games, and resources on how to cope with the inevitable stress in our lives" according to its description on the Event Calendar.
Businesses and other organizations such as Ultimate Air, Concho Counseling, Shannon Wellness and Open Arms ran booths for attendees to take part in with some offering free goodies and snacks. Additionally, therapy dogs and massage therapists were available for students to enjoy.
"We are incredibly thankful for all of the businesses and organizations who hosted booths and were very generous with their time, handouts and engagement with our participants," Mark Rehm, director of Counseling Services, said. "without them, the event wouldn't have been able to happen."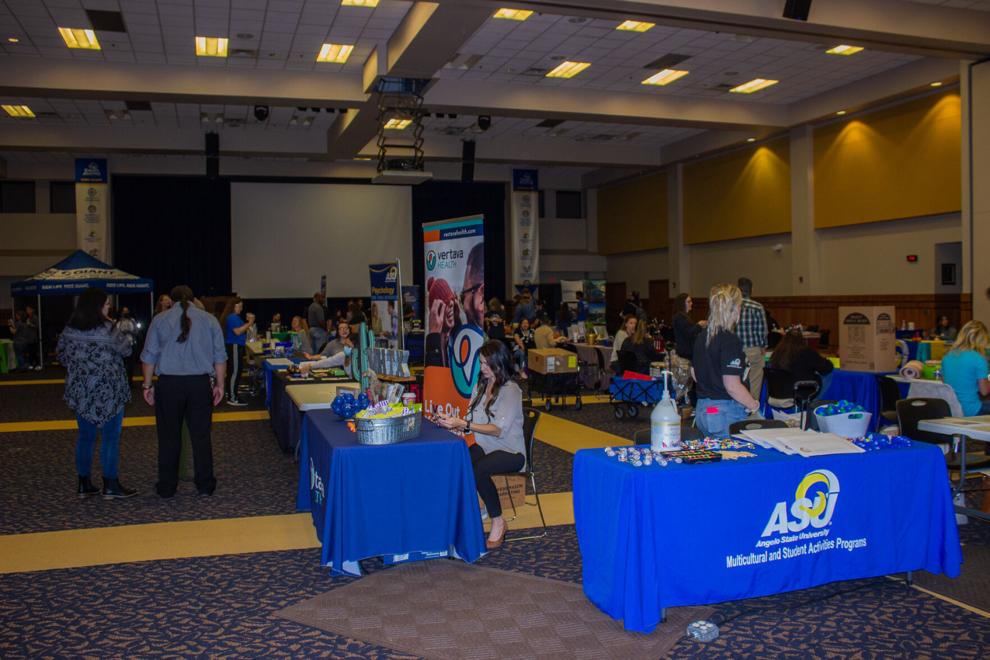 The event concluded with a raffle participants could enter by filling a sheet of paper given to them prior to entering the fair with twenty signatures from different booths. The giveaway had multiple door prizes, including a grand prize drawing for a FitBit Charge 2 and an essential oils diffuser kit.
"We received a lot of positive feedback from attendees about how much fun they had and how they were able to de-stress," Rehm said. "We thank all of the participants for coming, hanging out and spending time on their self-care and we hope they had an amazing time!"