Angelo State University kicked off its first at-home football game of the season with the return of Ram Jam at the LeGrand Alumni and Visitors Center followed by a post-game fireworks show at LeGrand Stadium Saturday 18.
The event marked the return of the Ram Jam tradition after health concerns from COVID-19 caused it to be shut down for all of 2020.
"I don't really know what to expect, but I'm excited to see what it has," freshman Kaitlyn Graves said during the event.
The event was hosted by ASU's University Center Program Council and featured free food and drink from multiple vendors as well as live entertainment from the Read Southall Band. Additionally, games such as cornhole and Connect Four were available to event-goers. The alumni center also housed a members-only club where attendees could watch a live sports feed.
"When I first found out that it was happening I was really excited because last year it got postponed. I was really glad that they were bringing everybody out," Austin Hobbs, an alumnus and library assistant at Porter Henderson Library attending the event, said.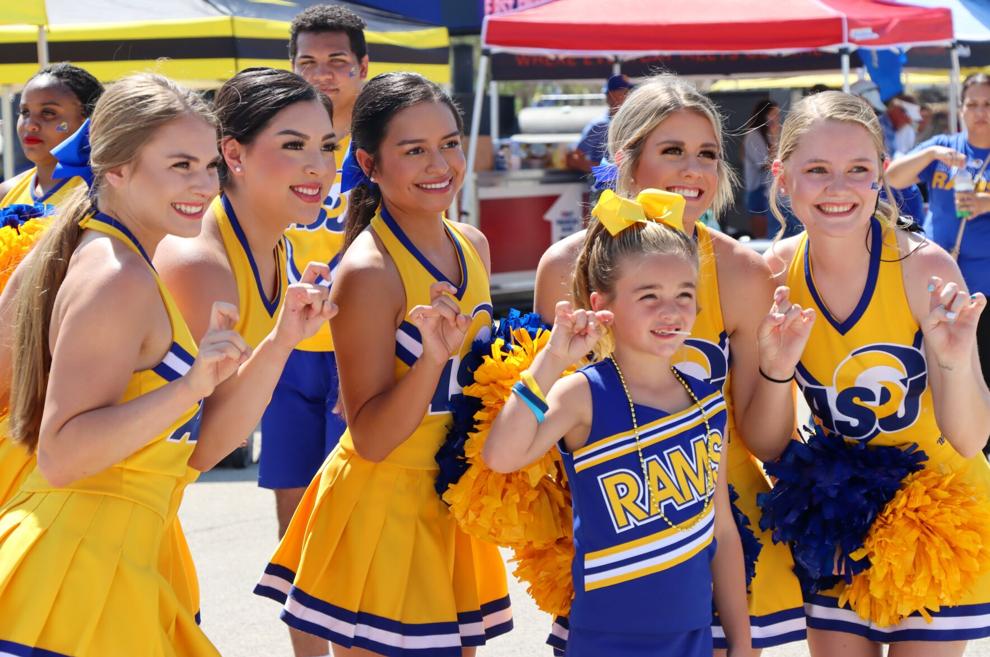 After the Ram Jam concluded, cheerleaders led participants to LeGrand stadium to watch the football game between ASU's Rams and Midwestern State University's Mustangs.
"I think that overall it's been a really good time. I really liked that the vendors were super nice," Baili Bird, an alumna attending the Ram Jam, said.
Following the game, ASU hosted a fireworks show.
"It's definitely a learning experience for being our first Ram Jam back, but I know we will all learn and be better in the future," Kaylor Reiter, vice president of UCPC, said. "Stay safe and do your part so that we can have more Ram Jams in the future and other events as well!"