From marching at the UIL state marching competition to holding their own review, the Angelo State University Ram Band stayed busy the week of Nov. 2.  
The ASU Ram Band performed an exhibition for the Class A prelims in San Antonio, Texas on Nov. 2, 2021. This was the Ram Band debut in the Alamodome where they performed their show entitled, "Songs of the Cinema: The Disney Sing-Along." The show includes selections from popular Disney films such as "Frozen, The Incredibles, Lion King, Jungle Book, and Aladdin."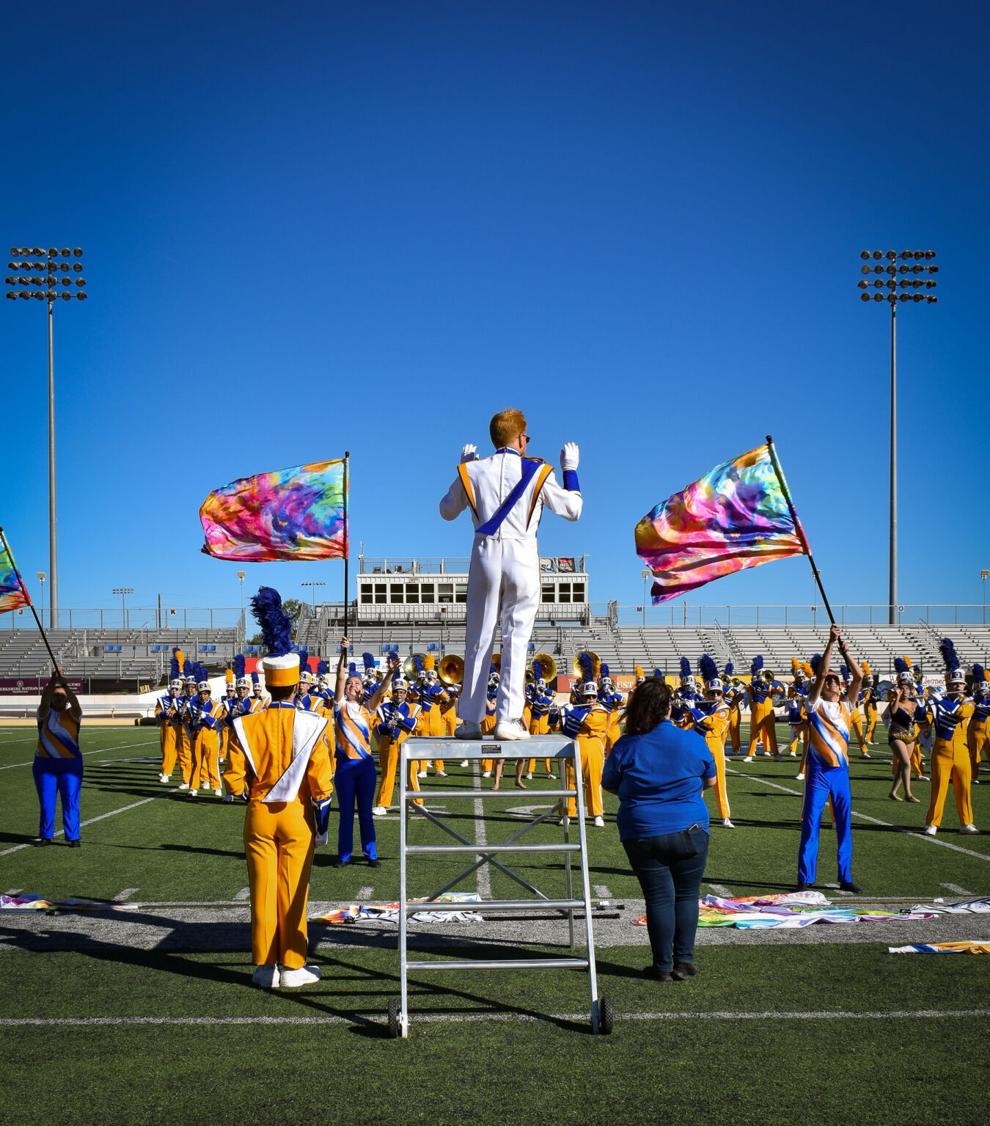 "Getting to march at the UIL state championships was an honor as most band students never have the chance to compete at that level," said senior trumpet player, Anthony Patino. "Being able to go as an exhibition band meant performing at the highest level without the fear of being judged and the crowd reaction is what it's all about. I can't wait to see what other exhibition opportunities the Ram Band can land as a result of our amazing show that day."
Upon returning to San Angelo, the Ram Band prepared for Ram Band Review on Nov. 7. The band performed the traditional ASU pre-game as well as their two halftime shows. The band also included a showcase of their 16 member drumline. In conclusion to the performance showcase, the Ram Band honored its 16 graduating seniors who were dawned in gold plumes to signify moving onto the next chapter.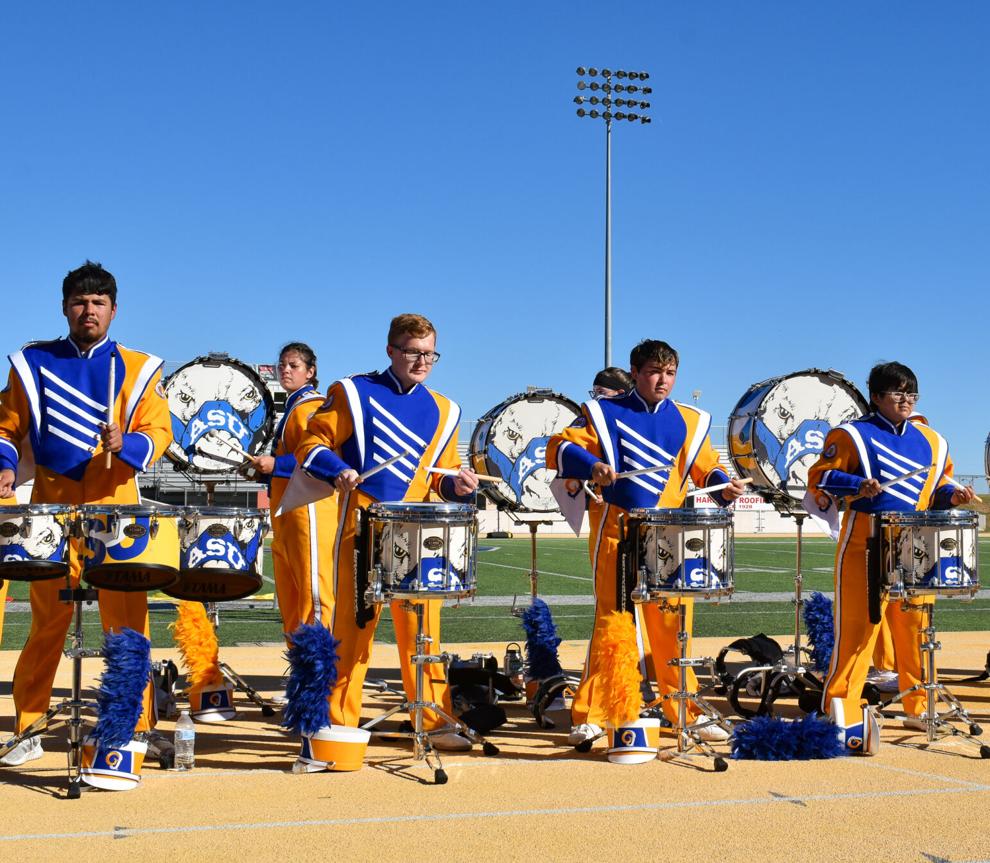 When asked how Ram Band has affected them, freshman drumline member, Hannah Stapleton,  said, "Ram Band has been an amazing experience for me. I've got to meet my best friends through the program and I really feel like I'm part of a family. Ram Band has made me feel so welcome in my first semester and I'm very grateful for it."
Junior drumline member, Coulter McWilliams, also said, " Ram Band has affected me by giving me an environment where I can be myself and let my passion and spark for music grow." 
The Angelo State University Ram Band is composed of over 100 members, six color guard members and two feature twirlers.The Ram Band is directed by Dr. Jonathan Alvis, Dr. Trent Shuey, and is led on the field by drum major Riley Spencer.