This past Tuesday, Sept. 21, the Vietnamese and Korean Student Associations held their first annual joint Mid-Autumn Festival.
The event was a mix of the Mid-Autumn Festival or Mooncake Festival, which is celebrated in Eastern and Southeastern Asia, and the Korean Choseok or Korean Thanksgiving.
Both holidays are seen as a chance to enjoy their time with their family, the end of autumn and its harvest.
The event had a variety of elements from both cultures with different foods, drinks and games for guests to enjoy.
Many of the Vietnamese students also wore traditional clothing, or ao dai, while a majority of the KSA members looked neat and uniform in a clean simple white t-shirt and jeans combo.
The food and drinks were split into two sections with mooncakes and Vietnamese coffee offered in one section and So-tteok So-tteok, a 'trendy' Korean snack, a traditional snack, Yak-gwa and Barley Tea in the other.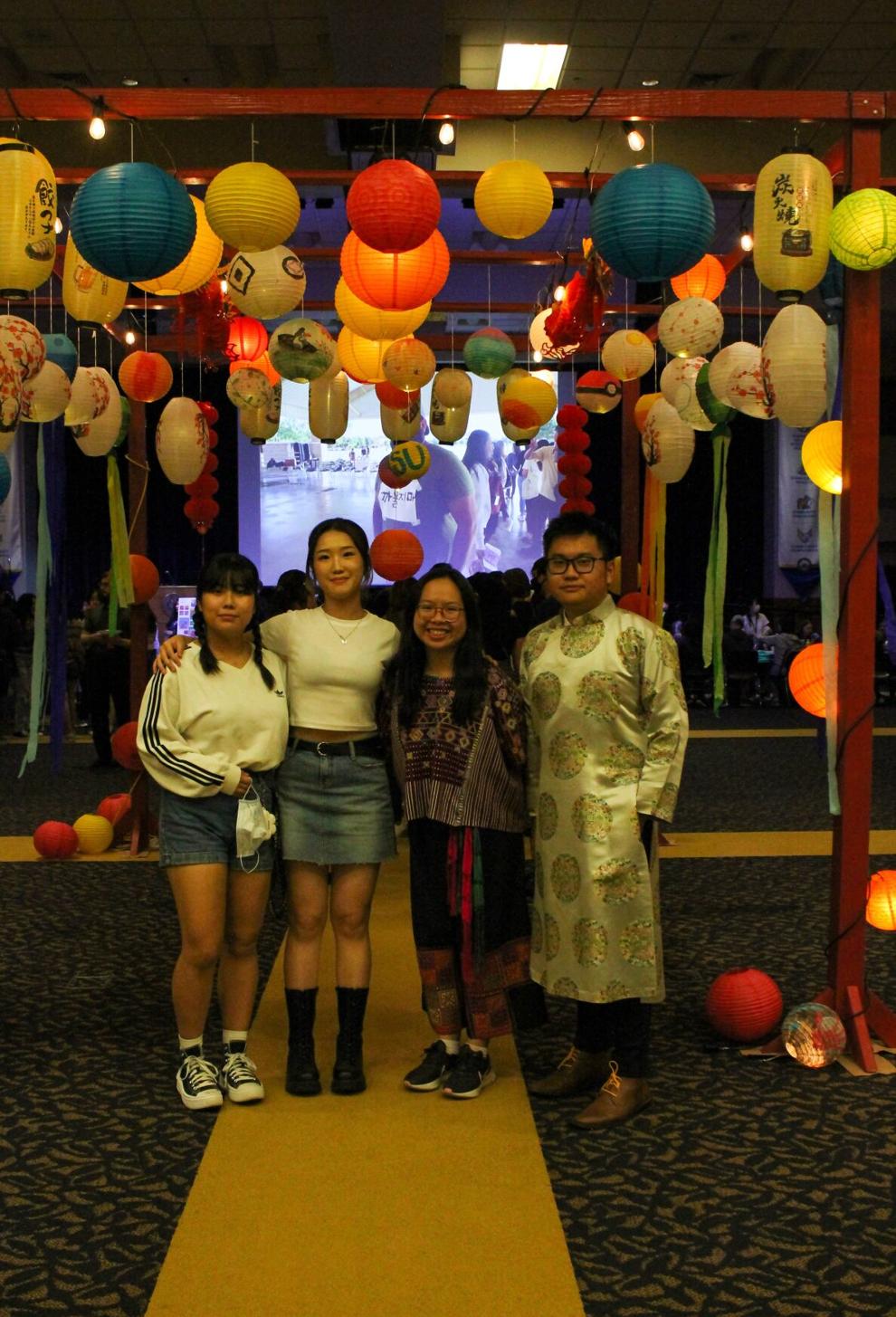 Vietnamese and Korean students at both tables greeted guests with the warmth one would experience from a close friend and answered questions about the recipes of each dish and beverage.
The activities at the festival included a chopstick challenge, where guests attempted to move small beans from one basket to another using chopsticks, and Bau Cua Tom Ca or traditional gambling.
The following tables were dedicated to lantern decoration where guests were able to decorate paper lanterns as keepsakes from the event. The final table was tarot reading, where guests were encouraged to relax, focus, ask a question and pick out a crystal and card.
Opposite the food tables were two different Korean games, Sabang-Chigi and Biseok-Chigi. Sabang-Chigi is the equivalent of hopscotch while Biseok-Chigi is a game of balance and aim where guests walk a short distance with a weighted sack on their heads and attempt to knock down a water bottle.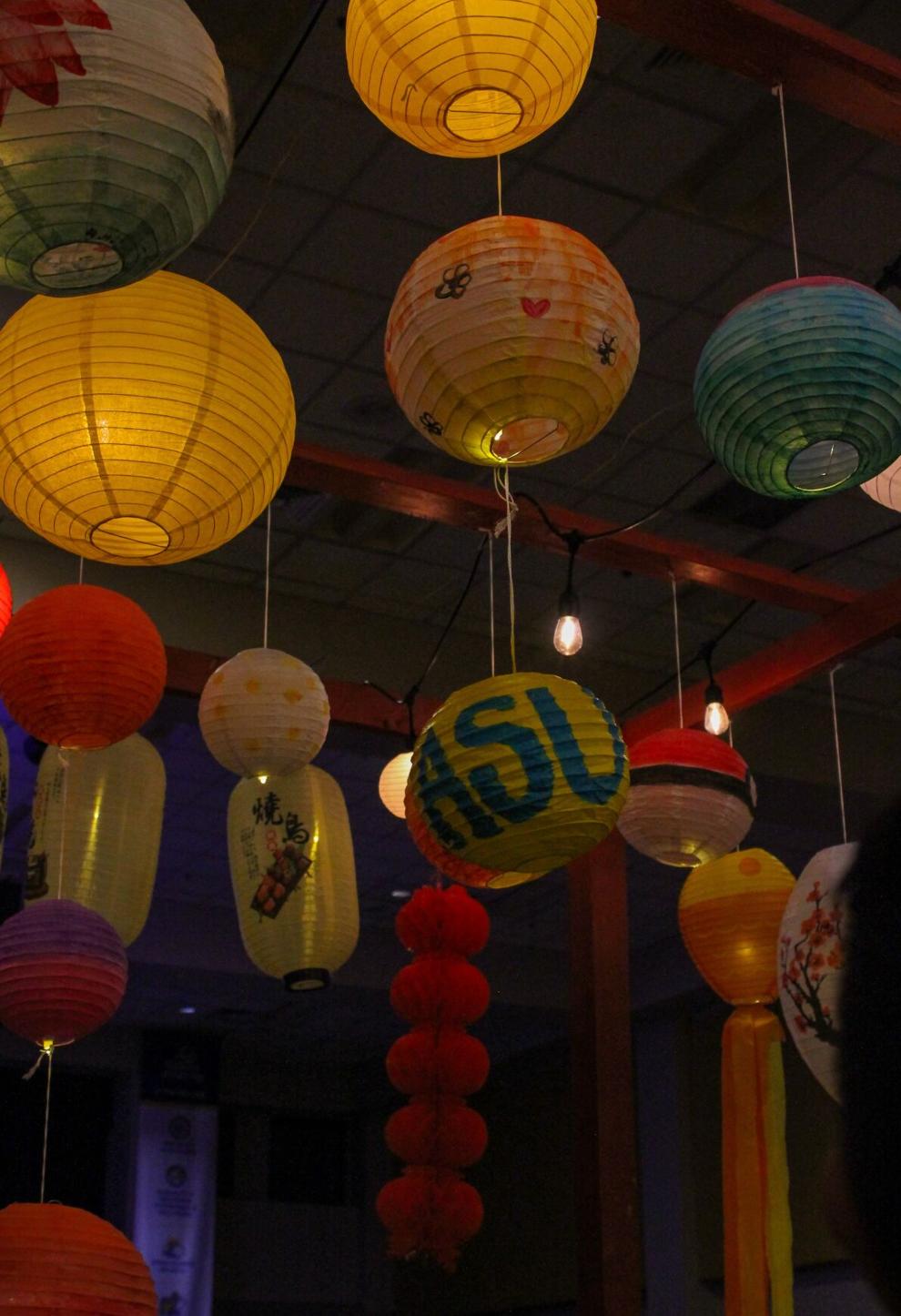 All this being said, without a doubt the element that took the center stage (both literally and figuratively) was the pergola– a red wooden frame with dozens of lanterns decorating it. The frame was placed right in the center of the room with the tarot reading table just behind it, making the line for the readings fall under the frame. The frame was also decorated with lights that gave a soft glow to anyone standing near it and illuminating the lanterns as well.