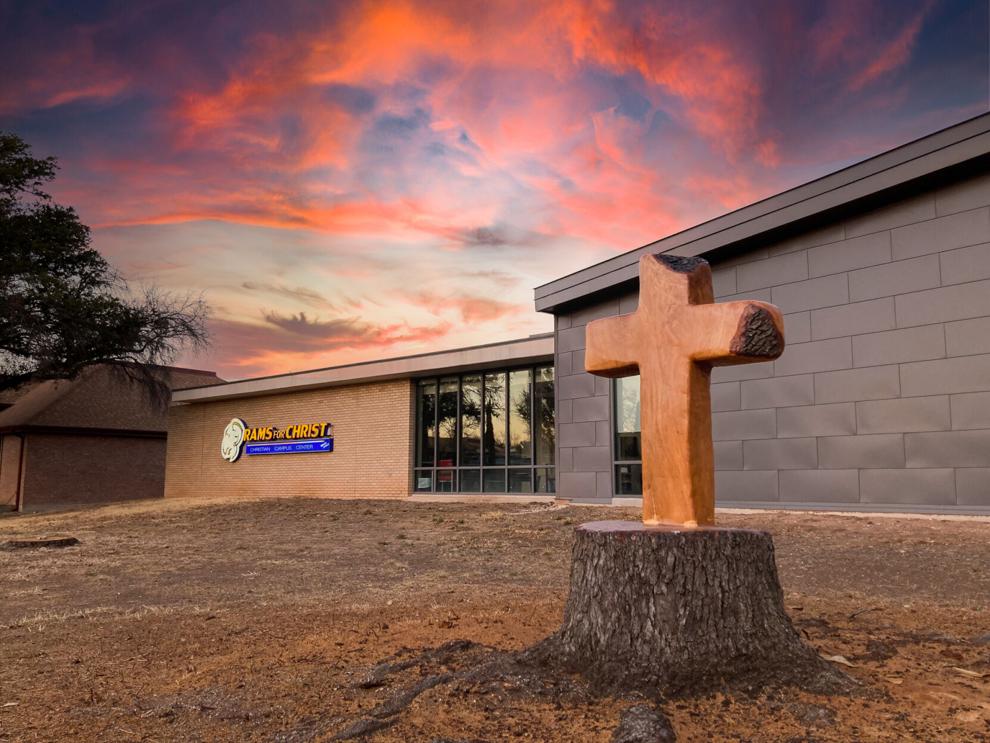 Angelo State has spruced up its campus with current and future additions in the traditional spring fashion. With a carved cross finished over Christmas break and the construction of a new bell tower approved, the school is buzzing with new features. 
On Feb. 24, the Texas Tech University System's Board of Regents approved the construction of a new bell tower named in honor of late entrepreneur and philanthropist Robert "Bob" Housley, founder of Housley Communications.
The Housley Tower will be 70 to 80 feet tall and located in the center of the ASU campus between the Stephens Chapel and South Johnson Street and will feature an electronic Verdin carillon bell system.
The project will be funded by a generous gift from Mona Housley in memory of her late husband. The gift will pay for the tower's construction and the creation of an endowment that will fund future maintenance and upkeep.
"Bob had a vision of putting a bell tower on the ASU campus for a long time," Mona Housley said. "I wish he were here to see it finally happen, but I'm also happy to be able to fulfill his dream. He also gave so much to the San Angelo community during his life, and the Housley Tower will be both a permanent reminder of his kindness and leadership as well as a fitting tribute to his generosity of spirit."
The Housley Tower project is currently in the planning and design phase, with construction scheduled to begin later this year.
Over Christmas break, Bobby Farquar carved a tree stump into a cross in front of the Rams for Christ Christian Campus Center. 
"We had a couple of oak trees … and when the power lines were put in, the two oak trees were just in the wrong spot and so, unfortunately, those trees were really not gonna survive," Sam Young, Rams for Christ campus minister, said. "The guy who does our tree work came in and said, 'I just really recommend cutting 'em down.' So he did, and he actually left just the big stump."
The organization did not have any plans for the stump initially and had just left it as it was for a time.
"One day I just happened to look outside, and there were two gentlemen, and they were looking at the stump, and they were talking about it," Young said. "So I walked out there, just introduced myself to a guy named Bobby Farquar … who had a hobby, which is to carve trees. And he just basically asked, 'Hey, would you let me carve it?'"
After talking and telling more about the organization and the church, Farquar offered to carve the stump for free.
"And so over Christmas break, he carved it, painted it, did everything to it," Young said. "Really, we just wanted to do something … we didn't want to cut it all the way down, but we didn't know what to do with it, and he was happy to carve a cross out of it for us, and I think it looks great."
Young hopes the symbol brings meaning to all who see it and upholds the meaning of the organization. 
"Our goal is to build relationships," Young said. "I think that it's a cool symbol to look at, you know, a tree with some roots. And that tree's been here … and so it's an older tree, and it's a little bit of honoring, I think, what the heritage is of this place, but then, you know, also, kind of showing students and anybody that we're here to just be a safe place for students. And that we're here for a purpose, a bigger purpose, and that's to spread the message of God. And I think that [the carving] does a really good job of hopefully showing people why we're here."