Angelo State University's Career Development department hosted its All Majors Career Fair in the CJ Davidson Center Oct. 6. 
The fair was hosted to help students and alumni who are looking for work opportunities find internships and full-time employment.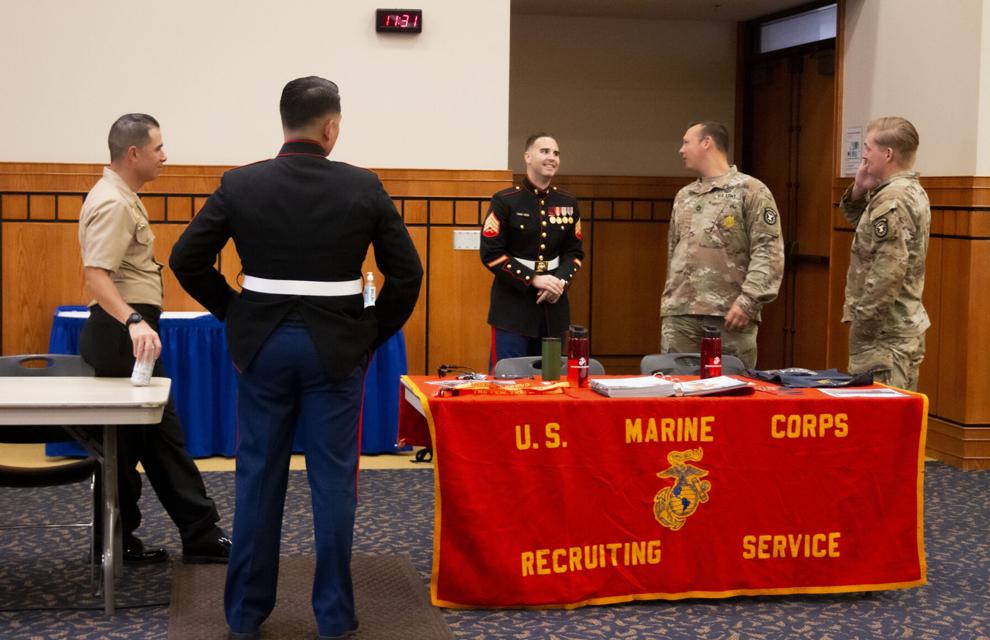 The event featured employers from across the country, such as the Austin Police Department, Nexstar Broadcasting, Ludlum Measurements, Inc., Glorieta Camps, IDEA Public Schools and Sonic. Different branches of the military were also present, including the Navy, Air Force, Marine Corps and the Texas Army National Guard.
"There may be some employers who attend multiple fairs, but each fair has its own unique make-up of employers," Adra Enos, a career development assistant from the Career Development department, said.
Event goers registered to participate prior to entering the fair through online registration or a sign-up table located outside the event grounds. Once inside, participants were able to meet with potential employers at booths specialized for each business present.
"Recruiters measure their success on the quality and quantity of college talent they are able to meet and will plan their future recruiting strategies based on their prior success," Enos said.
The Career Development department will also be hosting a Virtual Career Fair Oct. 12.
"Handshake is our new career-service platform that has over 3,000 active employers," Enos said. "Students need to register for the fair and create their schedule with either or both a group or one-on-one session with employers."