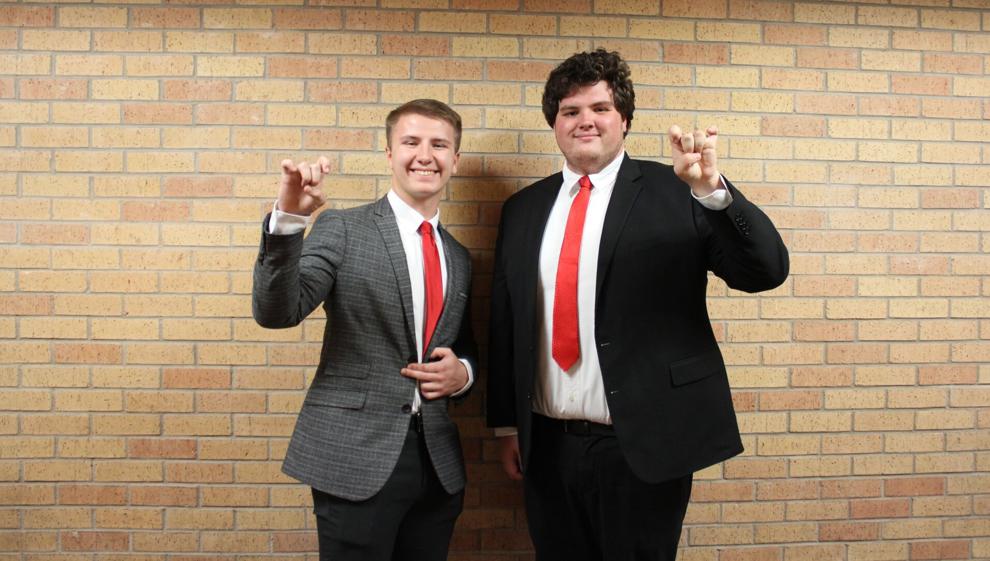 The Angelo State University Student Government Association has announced its new student body president, vice president and senatorial seats. 
Trevor Bills and Garrett Renfro have officially been named ASU student body president and vice president following the elections, which took place from April 12-13. Bills and Renfro were one of two tickets up for the presidential position, facing off against Madison Wallace and Bella Grace King. 
The Bills-Renfro platform focuses on six key points: expanding the RamTram, organizing side projects, improving communications, reinvesting in SGA initiatives, improving transparency and securing strategic partnerships for the Ram Pantry. Renfro also mentioned he would like to "expand Title IX compliance and resources across campus to ensure student safety" as a part of his vice-presidential campaign. 
SGA also solidified the senate for the upcoming school year. The senate will consist of 25 senators from various departments across campus.
Savannah Mateo: At-Large
David Blaize Leatherwood: Accounting, Economics, and Finance
Cameron Poole: Agriculture
Carley Turner: Agriculture
Gabrielle Blackmon: Biology
Mariah Martinez: Biology
Renee Lacey: Chemistry and Biochemistry
Hailey Rayburn: Communication and Mass Media
Dillon Adkins: Education
Isabel Powell: Education
Emily Weiland: Engineering
Arabella D. Pena: English and Modern Languages
Suzette Monfort: Health Science Professions
Emily Reed: Health Science Professions
Kam Wiese: History
Gabriella Wilson: History
Gabriel Ramos: Kinesiology
Christopher Pena: Management and Marketing
Ian Benicio Moreno: Political Science and Philosophy
Julian Alexander Ramirez: Political Science and Philosophy
Brittney Jackson: Psychology and Sociology
Astrid Bright: ROTC
Brandon Valles: ROTC
Ryleigh McKinney: Security Studies and Criminal Justice
Gabriela Avila: Visual and Performing Arts