On Sep. 22, the Association of Mexican American Students, or AMAS, celebrated Hispanic Heritage Month.
The event, in collaboration with the University Center Program Council, who celebrated their 49th year anniversary on campus, featured artists Gio Chamba and DJ VRYWVY who performed at the end of the night.
The organization discussed many of their goals during the meeting before the performance. 
"The main goal is basically trying to get more community involvement for the members, so that way they're able to attain scholarships and reference letters. And, of course, those job applications from the community for those jobs," AMAS President Eddye Zuñiga. 
Friendly competition is not an unknown concept for this group and their alumni.
"We have this ongoing role with our AMAS alumni association which was formed a couple of years ago, kind of like a rivalry… basically, since they've been here longer than us and the majority of the alumni are based here in San Angelo, they know more about AMAS than we do. So there's always this ongoing rivalry to see who knows more about what's going on," said Zuñiga.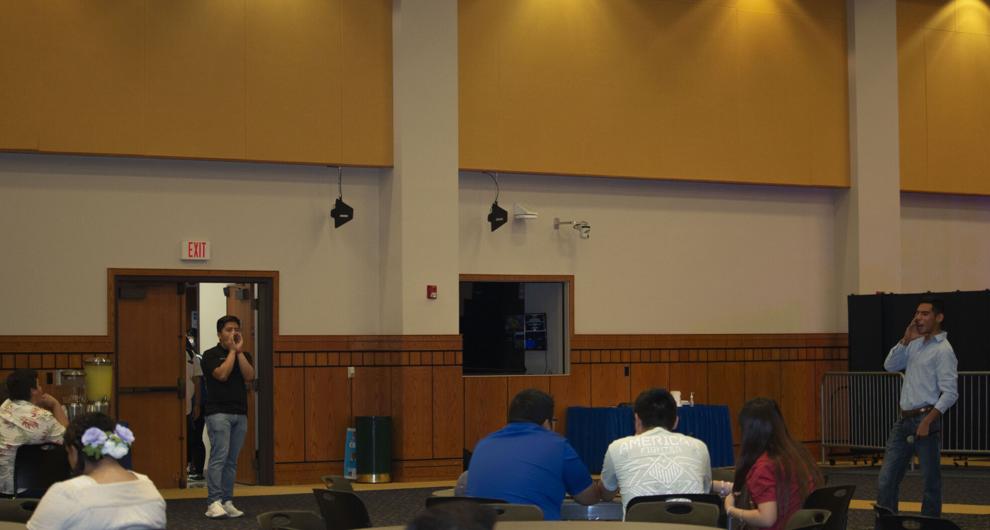 The group is looking for more participation and encourages students to check it out.
"The sole purpose of AMAS is to engage first generation college students that come here to Angelo State, the majority of them being our freshmen and our Hispanic students, but not being exclusive to Hispanic students. We are an organization that encompasses a wide variety of nationalities. We're not an organization based solely to help out Mexican Americans, but we are also here for the student body," Zuñiga said.
CORRECTION: When first published, the article described the event as AMAS' 49th anniversary, that was incorrect. AMAS has existed at ASU for 41 years. Instead, the celebration was in part for the University Center Program Council celebrating 49 years at ASU.