Angelo State's Sigma Kappa sorority helped put on San Angelo's annual Walk to End Alzheimer's on Sept. 11 at Kirby Park to help raise awareness for the disease and have currently raised $14,860. 
The sorority was overwhelmed at the amount of support shown by the community and were excited to help locals become more knowledgeable about their sorority's goal of helping find a cure for Alzheimer's and the effects of the disease. 
"Sigma Kappa is basically a big group of women that come together, and our main purpose is service. Our main philanthropy is Alzheimer's which is found mostly in elderly woman, but men get it as well and it is where they start to lose their memory," Sigma Kappa President Halley Marsh said.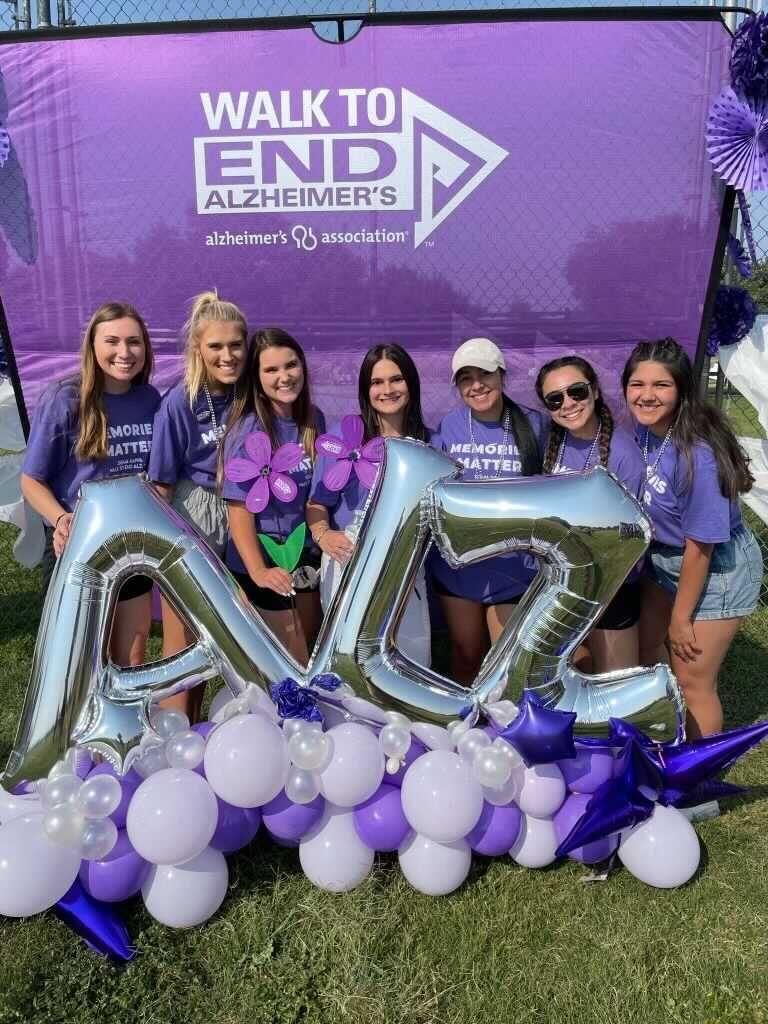 The walk had many features that the girls had the opportunity to be part of, and they were able to get the community involved as well. Walkers were able to carry a flower of varying color with them for their laps.
"It is a way for the community to come together and support each other. One of the things you see in a lot of the pictures is different colors of flowers. The purple flowers mean that you had a family member who passed away from Alzheimer's, the orange flower means that you are there to support the cause, thd yellow flower means that you have someone currently in your life that has it and the blue means you have it. A lot of times people from The Springs Alzheimer's home will come and they will have blue flowers. Something new that they haven't done until now is that they have a white flower and the only time that white flower will ever be used is when it will be given to the first person to ever survive Alzheimer's," Marsh said.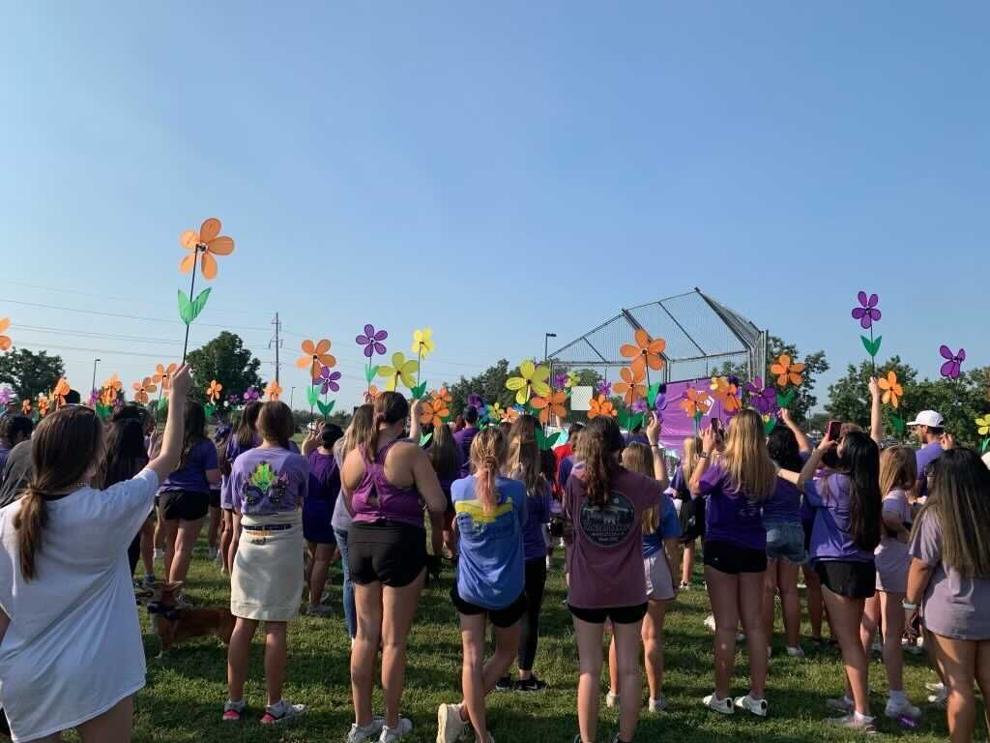 Carrying the flowers was impactful for the participants, and motivation to spread awareness can come from personal experiences and impactions.
"The encouragement that I took this year was from my granny and my granddad who passed away from Alzheimer's, and my nana right now currently has it. If you have someone in your family that has Alzheimer's, you are 30% more likely to get it, so it is kind of a big deal," Marsh said.
Focusing on funding could be all the difference between how many more people suffer from Alzheimer's.
"At the end of the day, you need money for research to find a cure and if you don't have money you don't have research so there really is no way to help. [The walk] is just a way to bring awareness, ask for donations and to support the cause," Marsh said.
The event was even more successful than could have been predicted, and the amount raised this year is more than ever before.  
"We are currently at $14,860 and are hoping to raise more. We do this every year so it will end in December for this year's raising, but we usually raise about $7,000 so we have more than doubled that now," Marsh said.
Even though Sigma Kappa has gone above and beyond, they are hoping to continue raising funds and awareness and are offering more opportunities for students to get involved as the fight to find a cure continues.
"We have a PR event coming up where we are passing out "Alz" bracelets and asking for donations. Hopefully we'll raise more until December; I'm hoping we can hit $20,000," Marsh said.