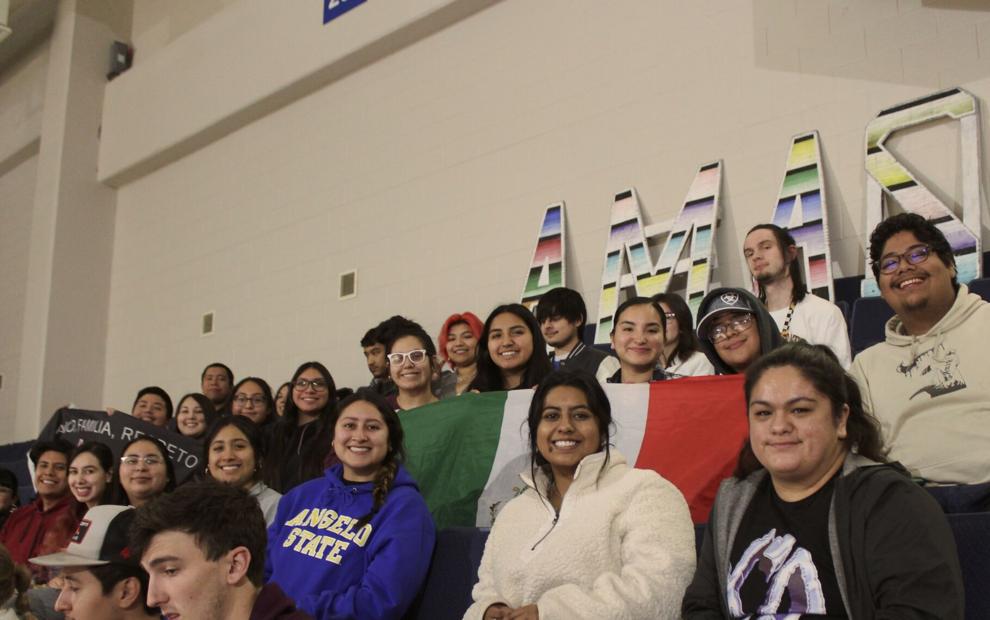 Students organizations, faculty and community members descended onto the Junell Center Stephens Arena on Jan. 26 for Angelo State University athletics and the Student Life office's Back to School Bash.
As previously reported, the main event of the Back to School Bash was the Rams' 73-70 game against the Eastern New Mexico Greyhounds, with the Belles playing and also beating their ENMU counterparts earlier in the evening.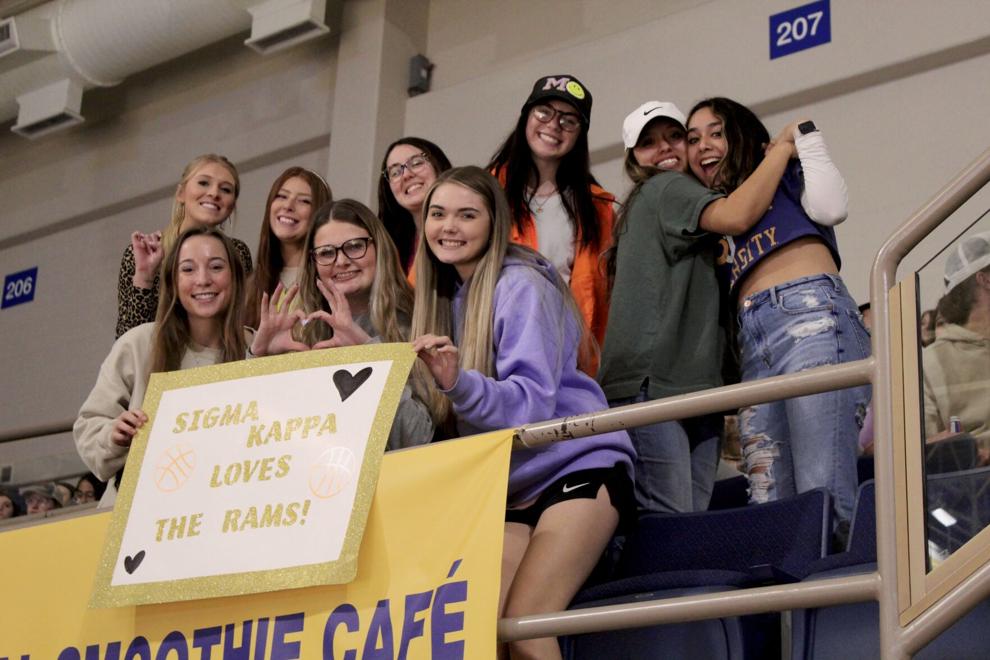 "That's one thing we really worked on this year," Coach Connor Moore said before the game. "Starting the Rowdy Ram Student Section to try and get students involved, and we hope they enjoy some Angelo State basketball. I think we have a great community that really embraces it, and it's really exciting."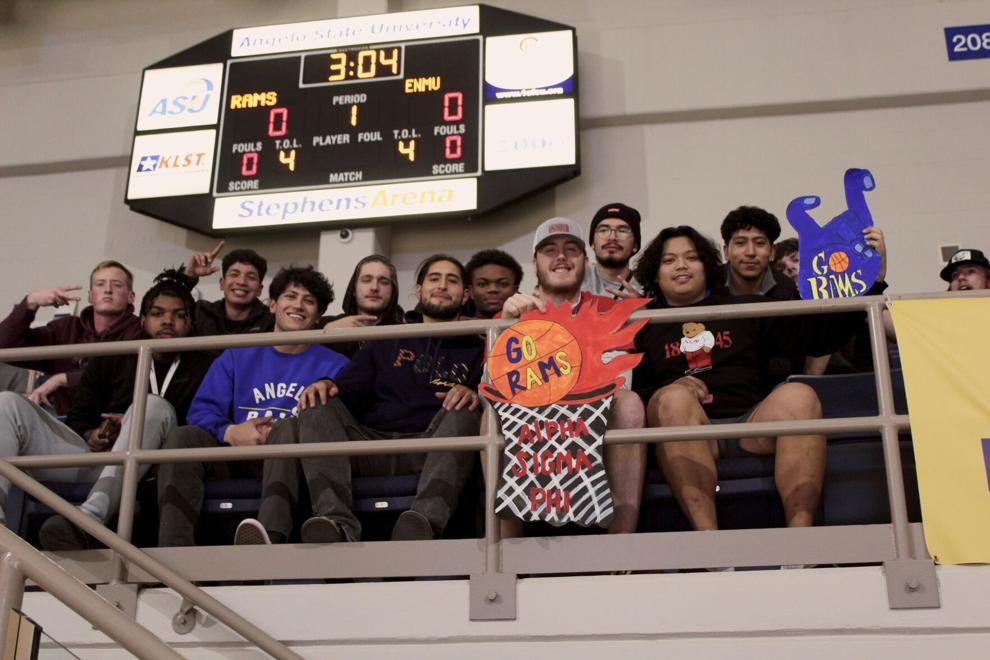 The outside of Stephens Arena was nearly as populated as the inside was 30 minutes before the game, as concession stand customers and potential contestants crowded around tables to submit their tickets for the putting contest. ASU students who donated gently-used T-shirts at the campus bookstore received yellow Rowdy Rams Student Section shirts to wear for both games. An additional set of long sleeve T-shirts were given to the first 300 students who gained admission.
"Student body, we need all of you guys," junior guard Willie Guy said. "It has been great support all year."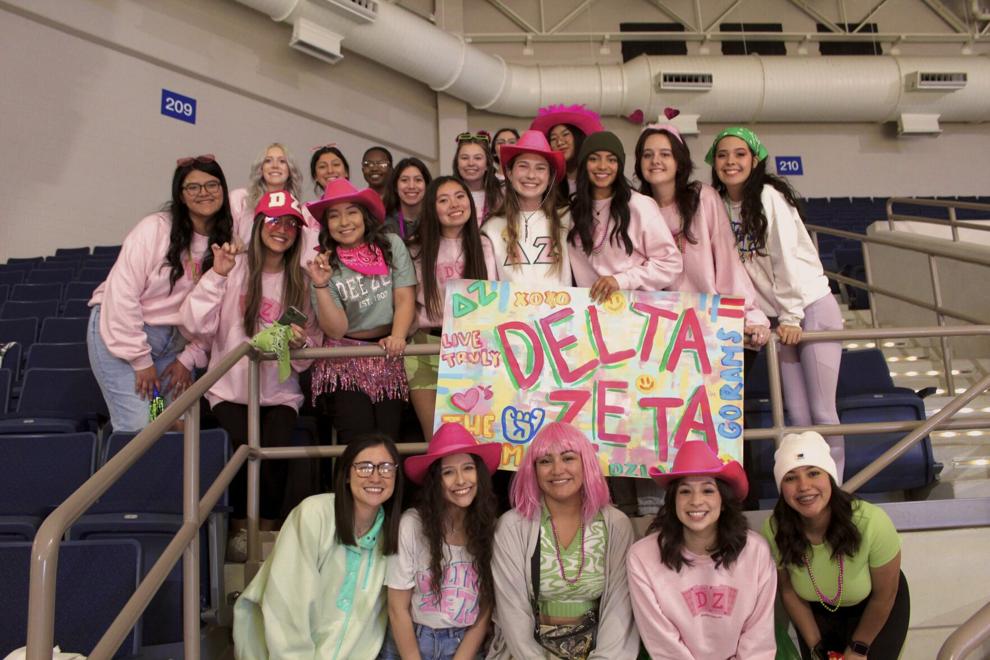 On the other side of the court, students from the Association of Mexican-American Students, Rams Plus, Kappa Sigma, Lambda Chi Alpha, Delta Zeta, Alpha Phi and Alpha Sigma Phi made their presence known by decorating themselves in neon accessories and carrying flags or their organization's letters across from the general student section. The registered student organizations attending the game later competed in a spirit contest, which Delta Zeta won.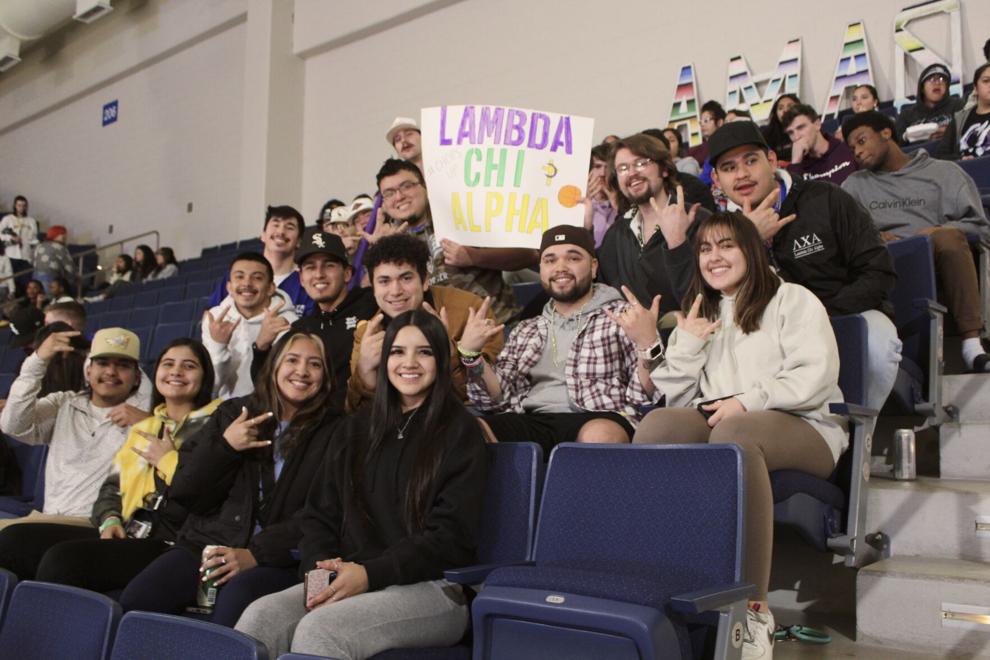 "As a student organization, we're all about coming together and having each other's back, and today we're supporting the basketball team," AMAS President Richie Benitez said during halftime. "We know they are always putting in the hard work, so we're all coming together as different RSOs to get behind one cause."
For the putting contests, Addi Jo Sackett, Maki Licerio and Donovan Thompson had their names drawn to take part in a full-court putt-putt shot competition during halftime for a chance to win $10,000. All students failed to make the hole-in-one shot this year, leaving the cash prize unawarded.