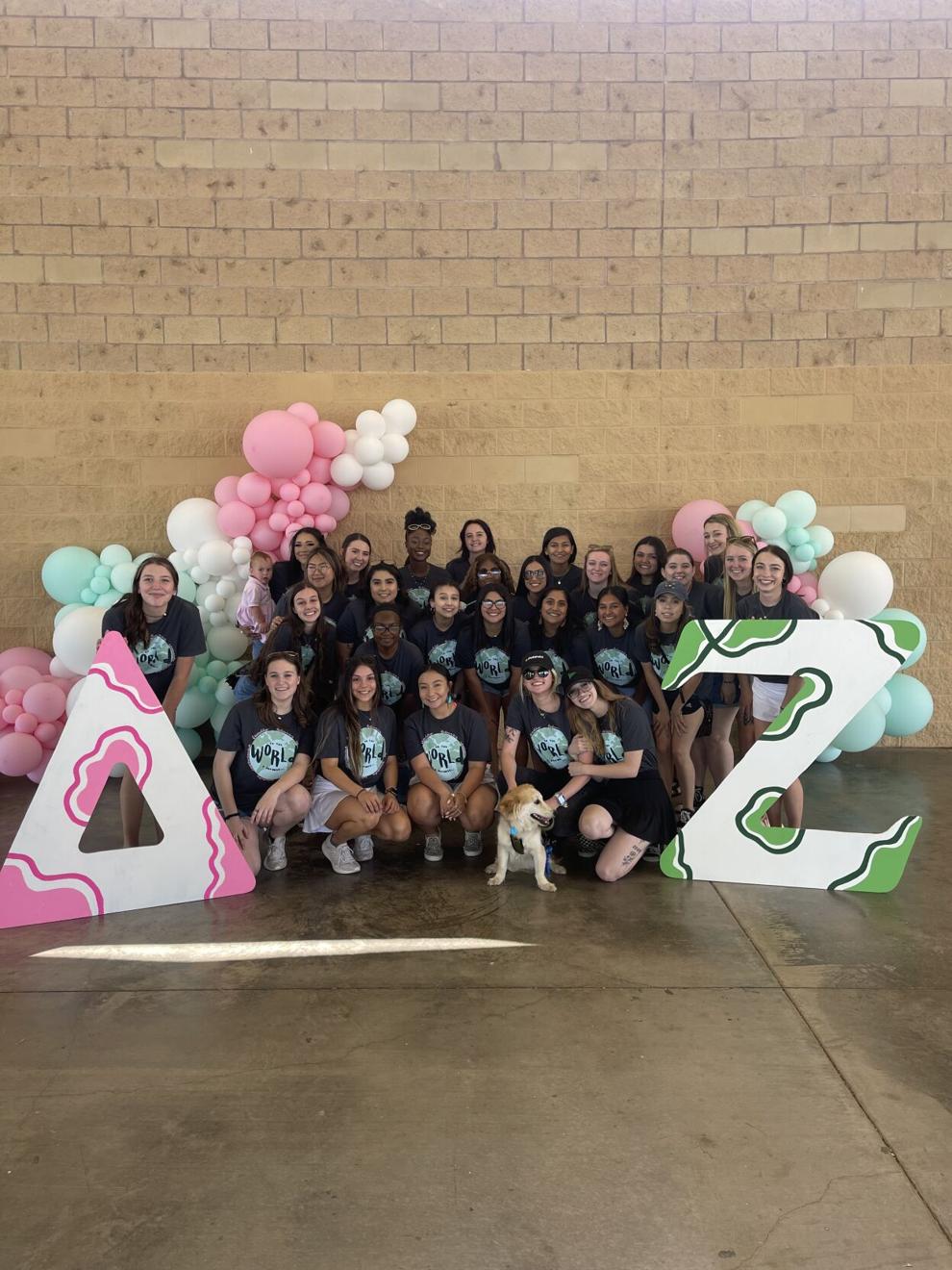 Philanthropy. As defined by the Oxford Languages, "the desire to promote the welfare of others, expressed especially by the generous donation of money to good causes." 
 When most people hear the word philanthropy, they think of large amounts of monetary funding going to a charitable cause or event. However, for the sisters of the Delta Zeta Lambda Omicron chapter at Angelo State University, the meaning of philanthropy and the opportunities that come with it are more impactful than most people realize. 
Lambda Omicron was founded on the ASU campus in 1975 and has worked with the Delta Zeta national philanthropies of speech and hearing since its establishment on campus. Delta Zeta's national partners are the Starkey Hearing Foundation and the SeriousFun Children's Network, and these partners have worked vigorously to help the hearing-impaired generations in their uphill battle and aided in their journey to get the assistance they need to live fruitful lives in the midst of speech and hearing problems.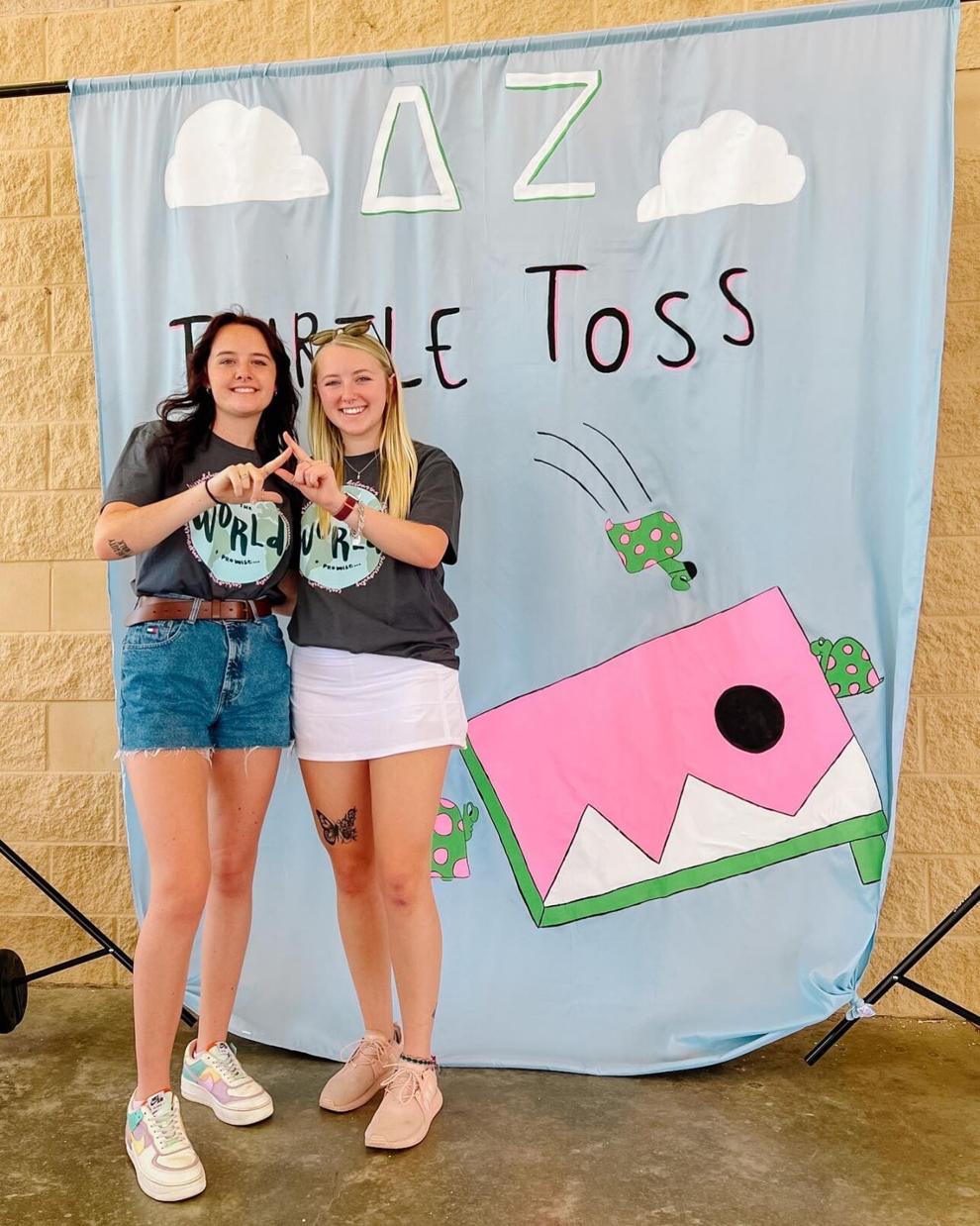 This chapter of the sisterhood has been majorly involved in their philanthropic work through numerous events, ranging from their annual cornhole tournament,"Turtle Toss," all the way to a week full of fundraising called "DZ Dukeout Week." The most recent addition to the philanthropic effort at this small DII university is the "Pearls and Poker" charity gala that will be hosted March 11. 
"I have been working with special needs children since I was 14, and when I got my position on our executive board, I knew I wanted to do something big," Vice President of Philanthropy Hailey Rayburn said. "I think that our philanthropy affects so many people, and, at the end of the day, we really wanted to do something to get the whole community involved and support the San Angelo Independent School District as well as our partners."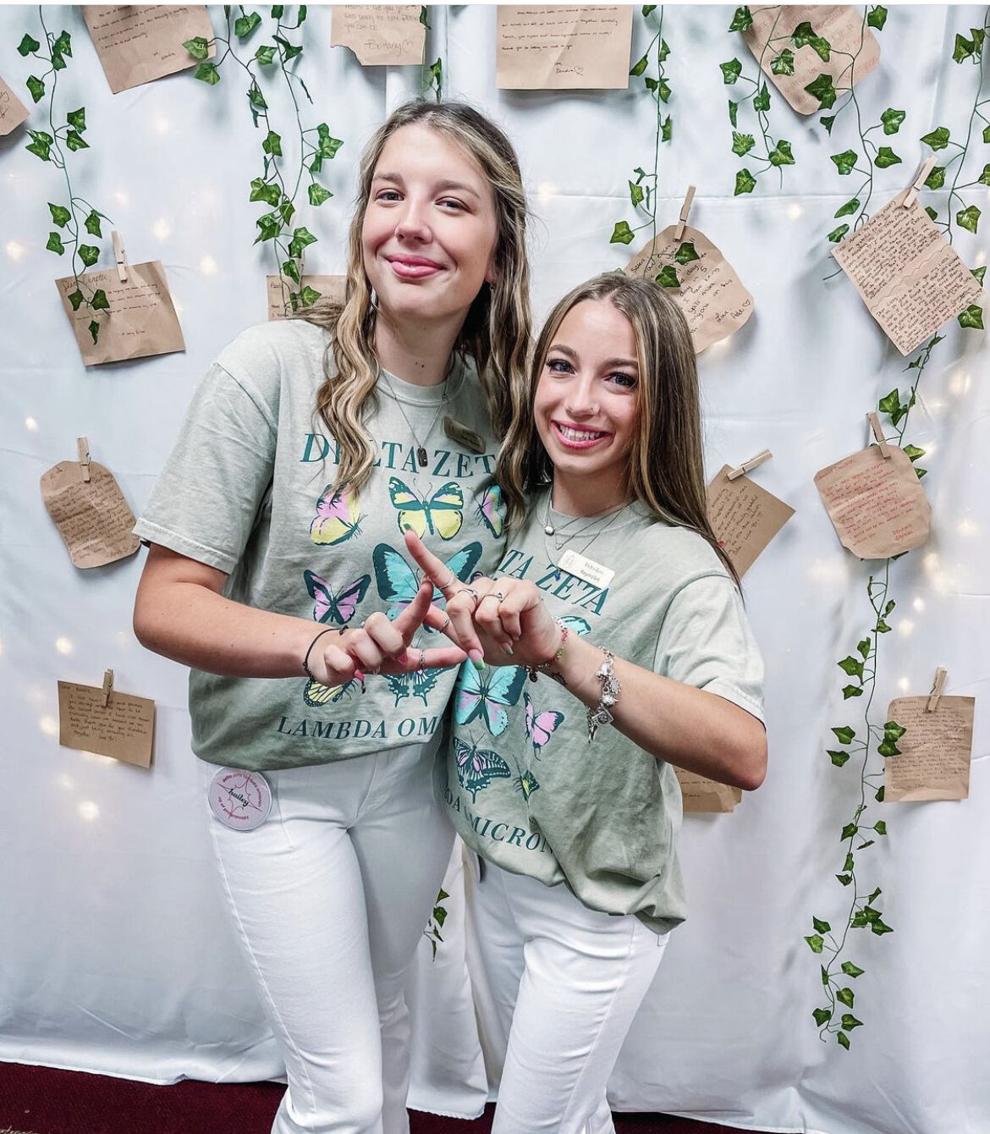 Rayburn, a member of the Fall 2021 New Member Class, also commented that 10% of the funds made at the galas will go straight to the SAISD special needs program to help increase their resources and environment.  
"I think we all are very excited about the gala, to be quite frank," Rayburn said. "I feel like this event really gets to showcase a side of our sorority that not a lot of people get to see, and that is breaking the 'stereotype' that most people associate with Greek life. By planning an event as formal as this, we really do get to show that we are true women of Delta Zeta and how our core values impact our lives outside of the events we plan."
It is very evident that the philanthropic work of this chapter means a lot to the women of this sorority, but the deeper meaning behind all of the events and time put into them boils down to the bond and growth that these women foster with their philanthropy and each other as sisters and young women preparing to enter the world. 
"I've always had a passion for American Sign Language, and knowing the language automatically made Delta Zeta feel like home to me," active member Kasuandra Lovi said. "As we finished watching the videos about our philanthropy, every active member in the room stood up and started to sign our creed. It was such an intimate and beautiful moment, and I knew right then that this is where I needed to be."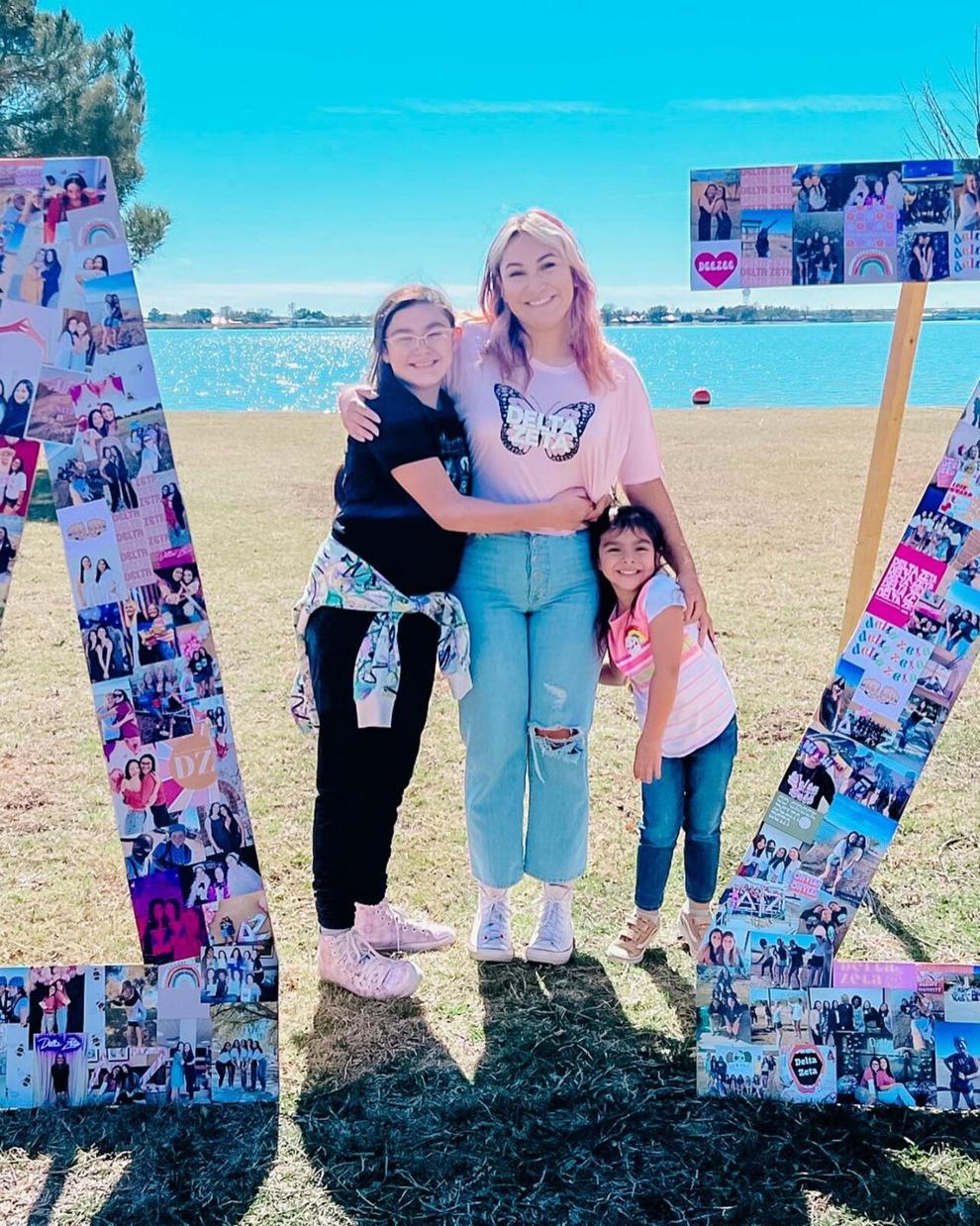 Lovi, a member of New Member Class Fall '22, also spoke about her experiences serving as the assistant to the VP of Philanthropy. She is currently helping to fundraise and find sponsorships for the gala as well as teaching every active member how to hold a basic conversation in sign language. 
A general consensus among the older members of the sisterhood is how emotional learning about the importance of the Delta Zeta philanthropy is.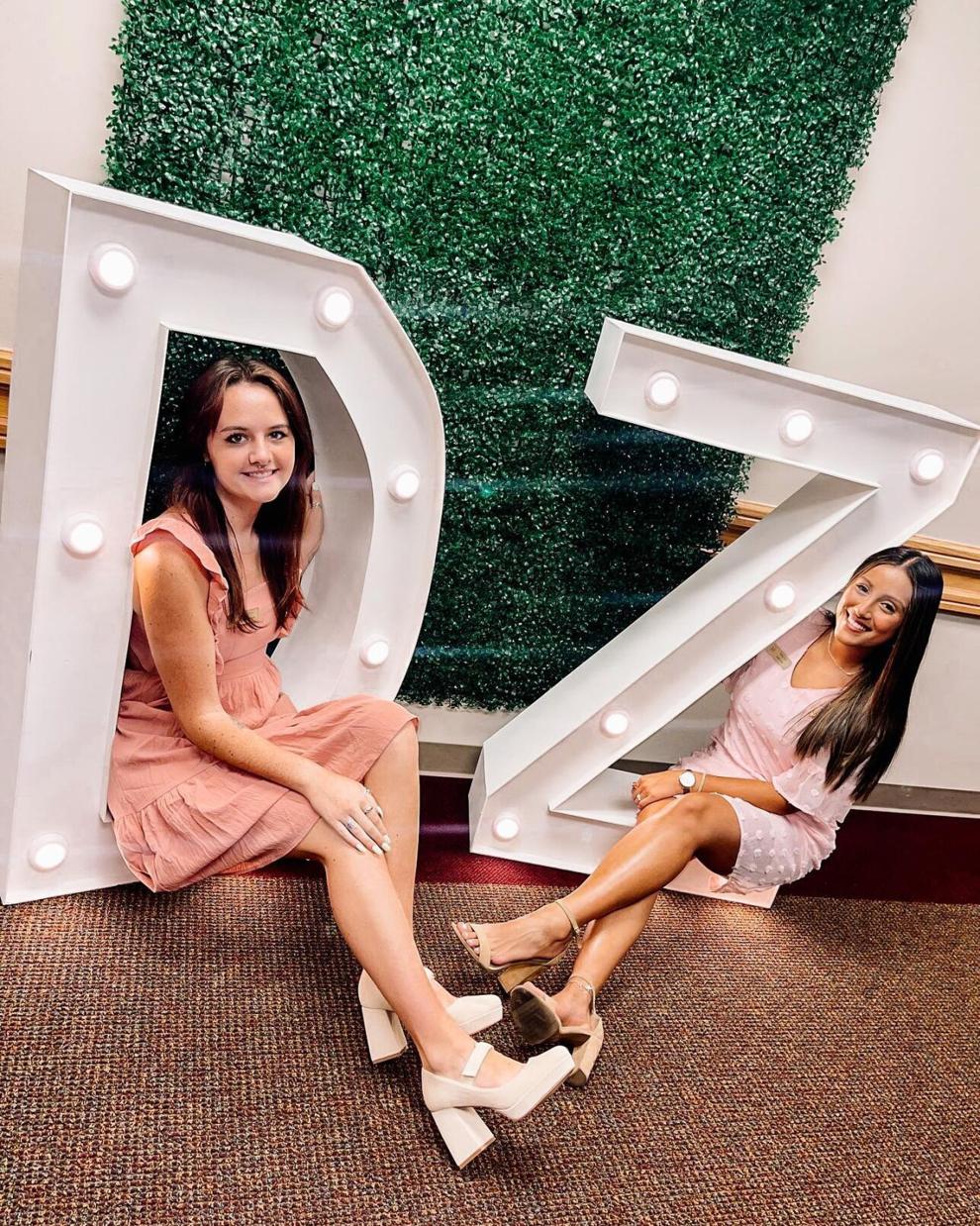 "When I entered Delta Zetas' room for recruitment, I remember feeling so anxious about what was about to happen," Lambda Omicron President Sonia Falcon said. "I didn't know what to expect. When they finally showed the videos about our philanthropy, I remember crying with so many emotions because of my personal connection to children and adults with special needs. I remember talking to the active member in front of me and her genuinely asking me questions about my personal connections, and that made all the difference for me in making my decision later that day." 
Rayburn also said that when potential new members leave the Delta Zeta room after the philanthropy round, she hopes that they, as young women embarking on this new season of life, not only know that the sorority genuinely cares about the philanthropic work done, but also that there will always be a support system for them in their "home away from home." 
The women of the sisterhood know and have expressed how deeply rooted their philanthropic work and philanthropy are in this chapter, but the meaning of philanthropy is different for each of its members.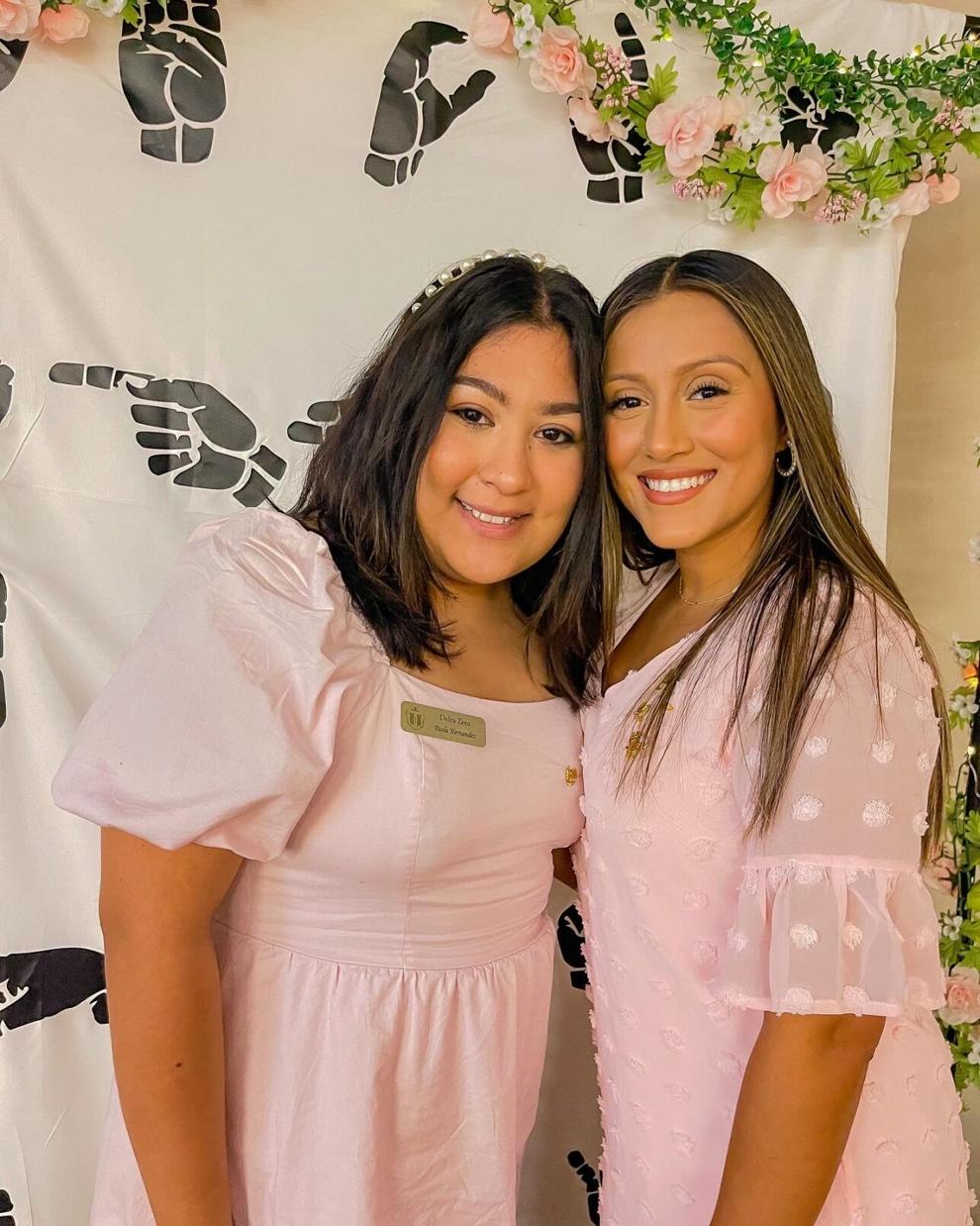 "This philanthropy holds so much meaning to me," active member Paola Hernandez said. "My father was diagnosed with a hearing disorder and just does not want to admit he can barely hear anymore. I believe that this is why I hold this philanthropy so close to my heart, because no one should feel ashamed of not being able to hear. Being a part of an organization that gives support and raises money for people who struggle with speech and hearing makes me feel like I am doing my part as a Delta Zeta woman." 
VP of Membership Alexis Aguilar works with the members of this sisterhood very closely to help them enjoy their experience in their time as actives. She states that this philanthropy means so much more than serving and giving back in the grand scheme of what it means to be a Delta Zeta and is the "glue" that holds this chapter together when times get tough, especially since she was a member of the new member class right after the COVID-19 pandemic.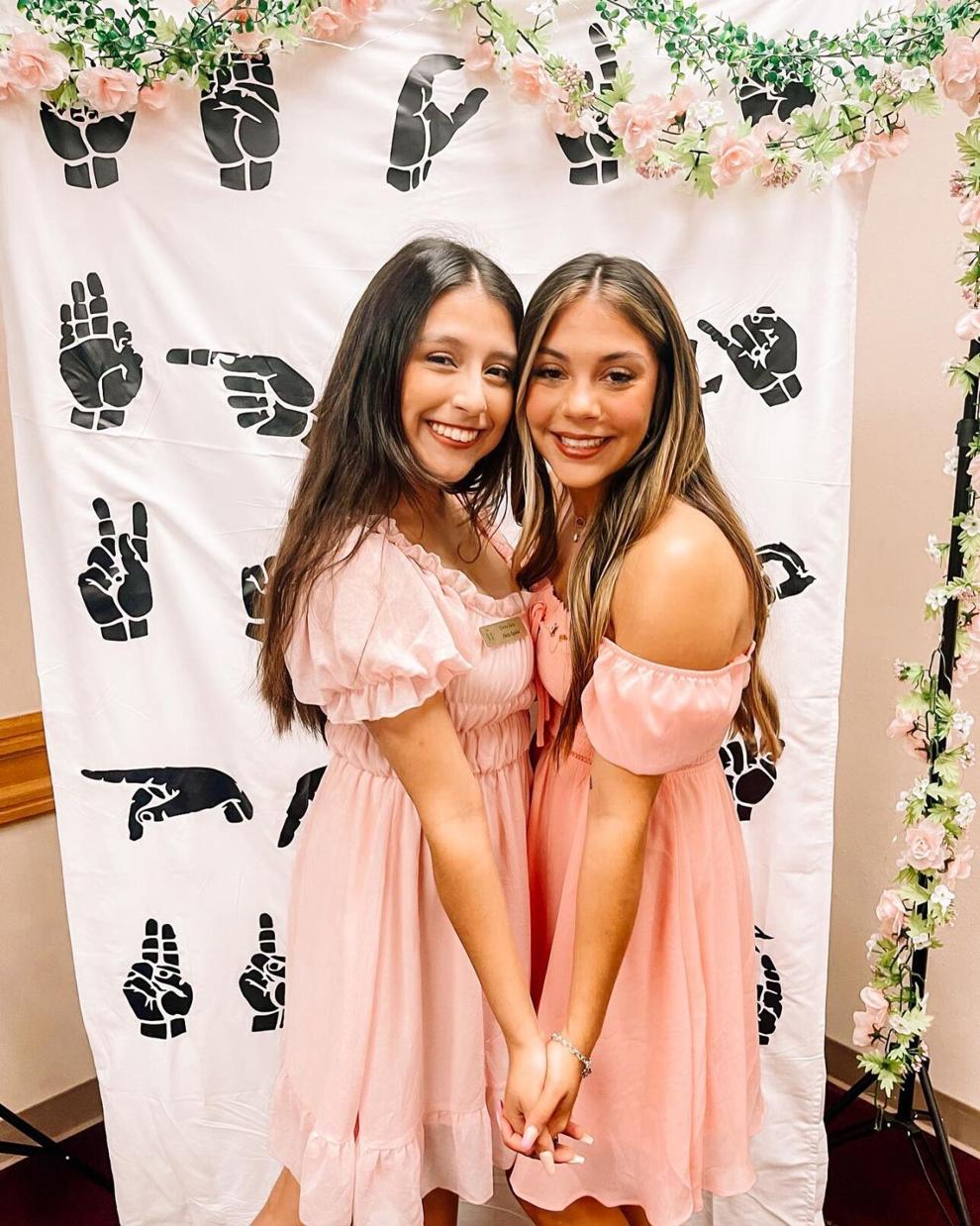 Falcon, who is in her second term as the president, stated that the true meaning of philanthropy in this chapter is to "give graciously of what is mine."
"This line from our creed will forever remind me of the greater purpose we serve while in Delta Zeta. Sure we are here to create memories, grow a sisterhood, and have a space for us to grow as individuals but we are also here to serve our wonderful philanthropy partners and even our local community of San Angelo," Falcon concluded.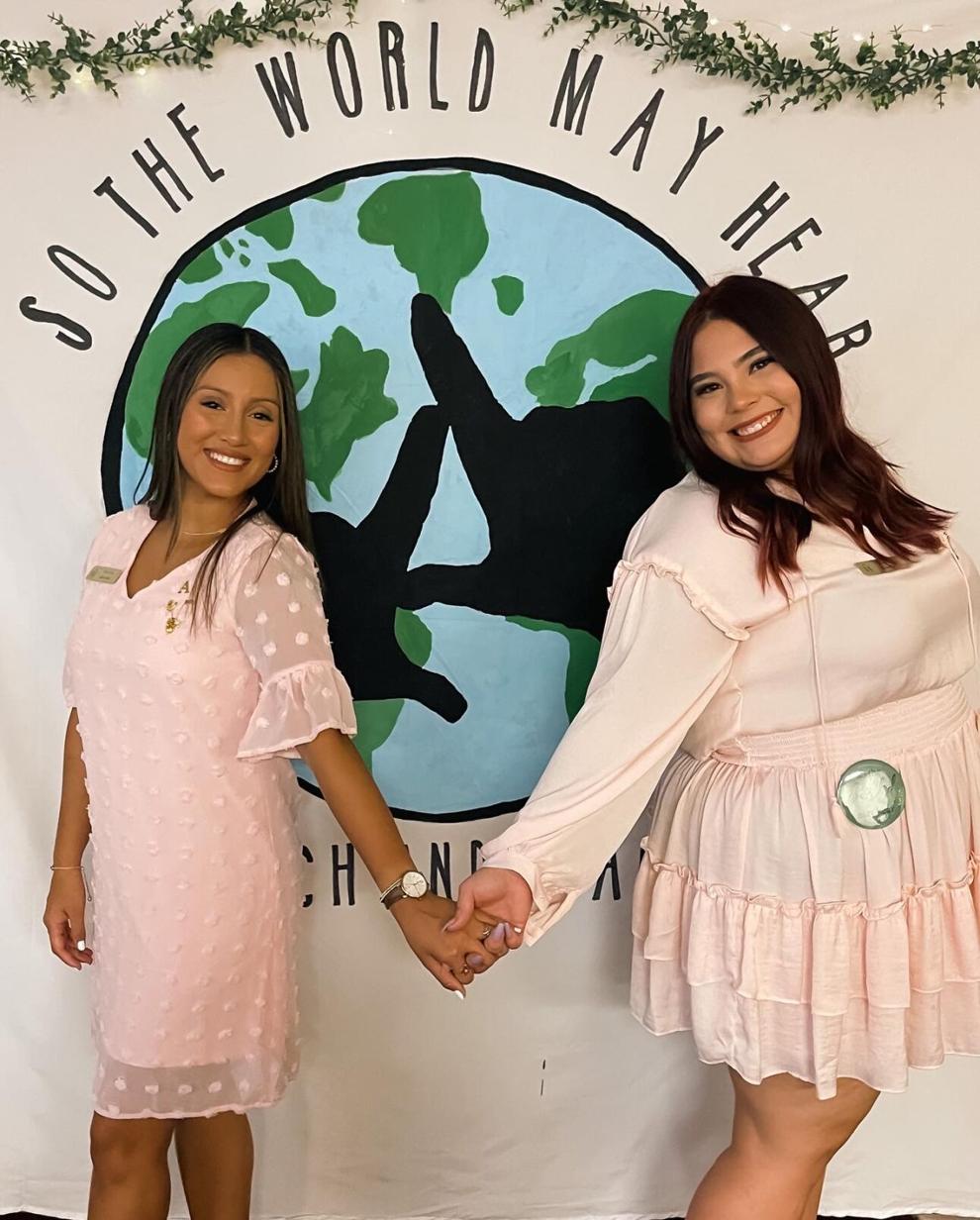 While the newest additions to the philanthropic effort of Delta Zeta are important to the ever-changing narratives of the generations to come, traditions run deep in this sisterhood. Every new member needs someone to look up to and learn the values of philanthropy, whether that be her "big" or the alumnae that support this Lambda Omicron chapter to no end. 
"When I joined Delta Zeta, we had a national promise in place to donate $5 million within five years, which has since been fulfilled. Upon completing this commitment, DZ added two more national partnerships to our philanthropic efforts," Bri Matlock, an alumna of the New Member Class of Spring '19, said. "As advocates for speech and hearing, we are now able to benefit three astounding organizations and make an even bigger impact than we could in the past. I am proud to be a part of any difference made."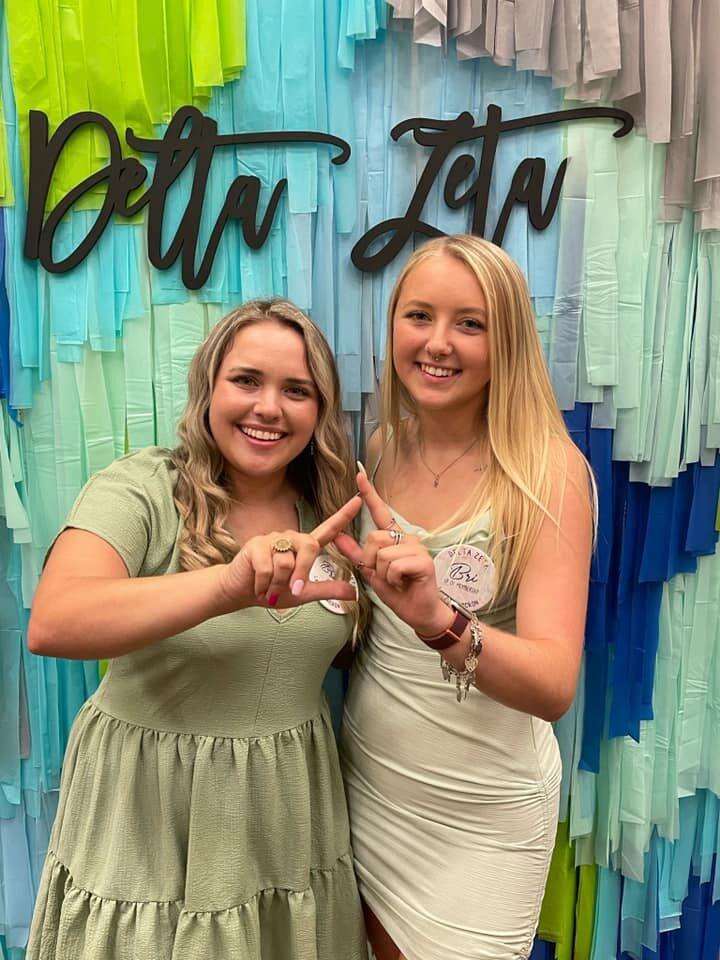 Matlock is not the only alumna who has been impacted by this philanthropy, though, as many Delta Zeta members have been touched. For some alumna, being involved in philanthropic work has shaped their future careers after their time in this sisterhood. 
"I think it helped shape my career path," Kayla Neill, alumna of New Member Class 2017, said. "I am now a school social worker and work everyday to make others' lives better. I believe being a part of philanthropic work taught me how to be selfless and humble."
When speaking to Rayburn about the impact the alumnae have on this chapter - especially with the gala quickly approaching - she was very open in expressing her gratitude for the previous members of the sisterhood. 
"We have several alumni who work on the ASU campus or are getting their master's degrees, so that has been a very big blessing through the planning of the gala," Rayburn said. "Our alumni are always there for me to bounce ideas off of, promote the event or even help to get sponsorships from local businesses that I may not know about because I am not from the San Angelo area." 
While the alumnas' time has come to a close in the Lambda Omicron chapter, their impact is everlasting and stays with the new member classes to follow as so many of the alumna have impacted them during the formal recruitment or continuous open bidding process.
"I often find myself trying to recruit young women to join Delta Zeta when I meet them, and they ask about things to do or better ways to get involved in college," Sarah Hernandez, alumna of New Member Class '17, said. " I tell them about our philanthropy and how you create such a wonderful sisterhood while also making a difference. I feel as though getting more women involved will help create more relationships and reach more people that are able to donate and volunteer."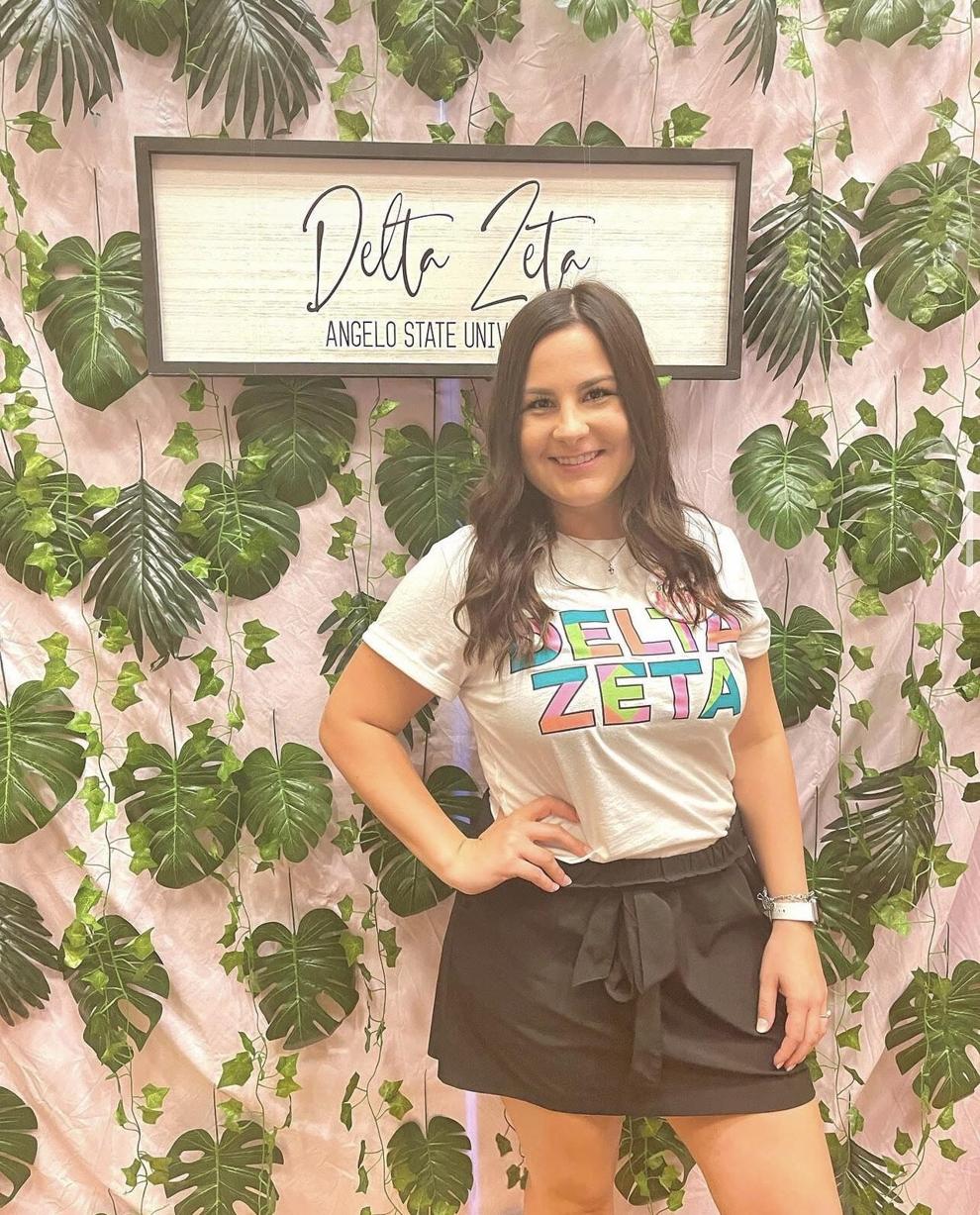 For many of these women in their college journeys, the philanthropic work serves as so much more than just volunteering for a few hours of her time; It has shaped them into the women they are today and continue to strive to be in the future.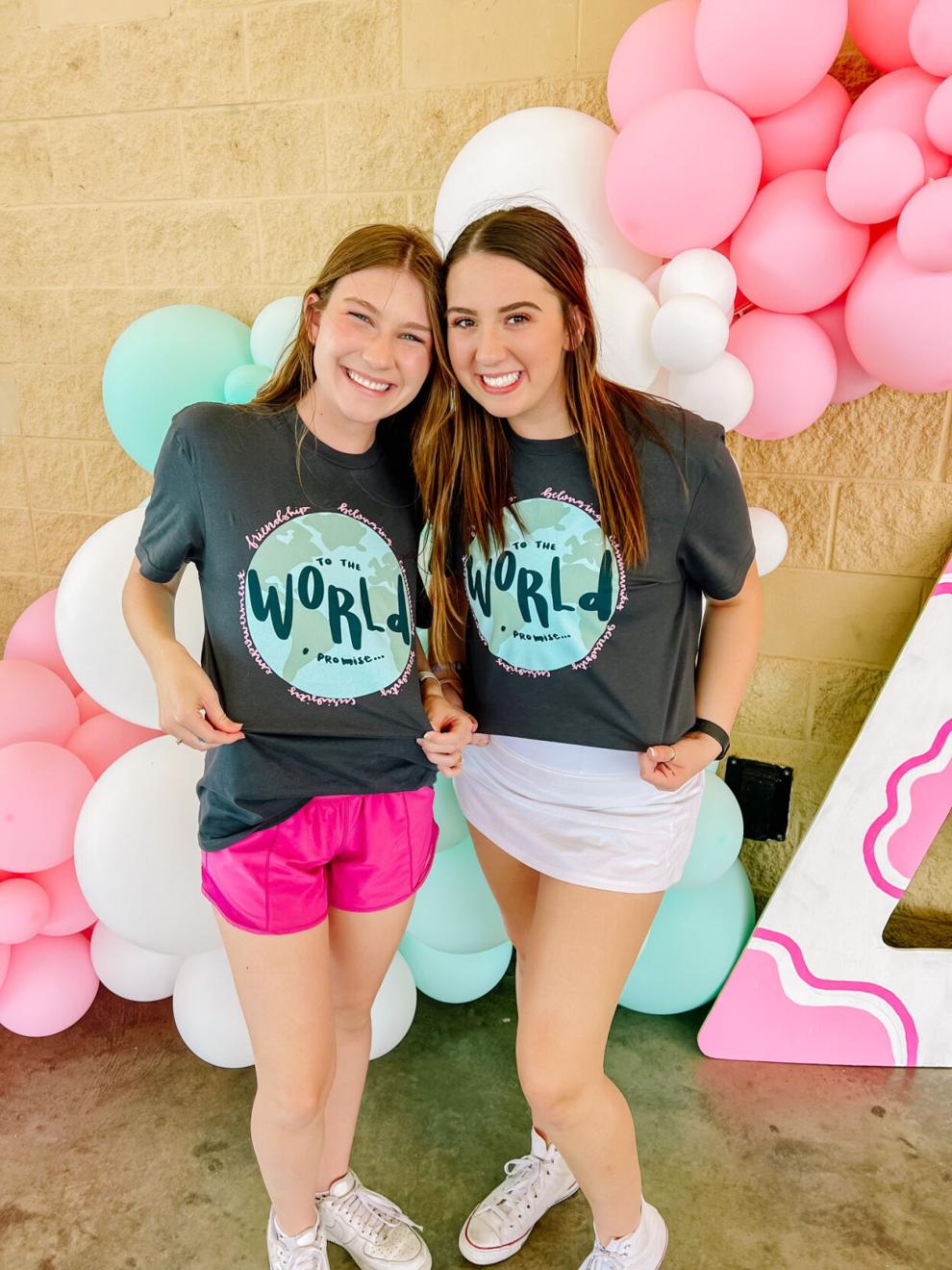 "I think participating in philanthropic work has made me a more empathetic person," Gracie Guy, active member from New Member Class Fall '20, said. "Knowing that the fundraising my chapter does has an impact on a group of people with whom I don't have a lot in common truly makes me appreciate those who have life experiences that differ from my own." 
Guy is not the only active member who feels strongly about the impact this philanthropy has made on her life. Brianna Aguilar, an active member from New Member Class Fall '21, says that participating in philanthropic work has "shaped her into the woman she wanted to be." 
"Every single one of us believes in volunteering and committing to change," Aguilar said. "Seeing how much we are involved with our philanthropy shows how helping others can do so much. Being part of Delta Zeta has changed my life for the better and forever be grateful for it."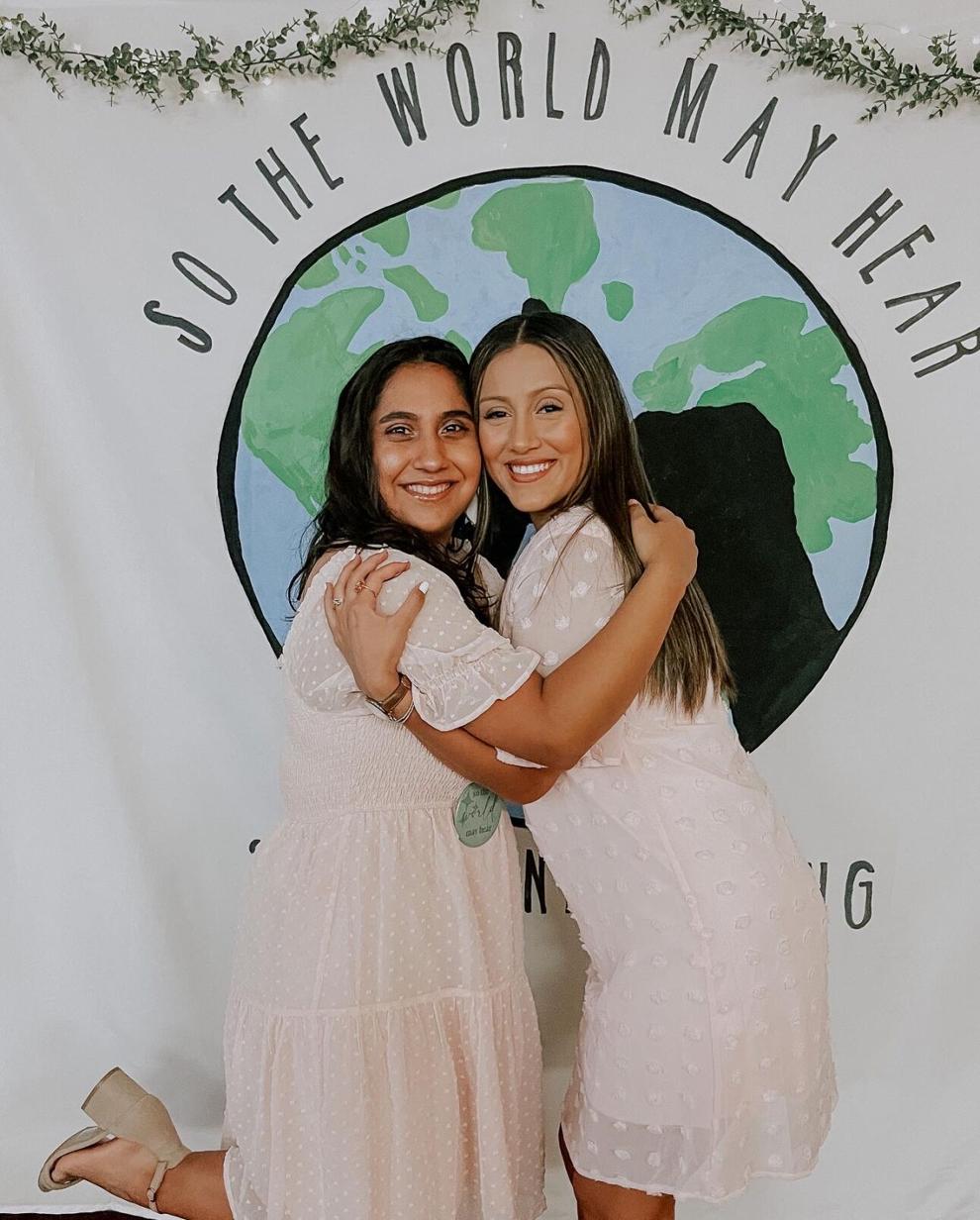 For some, participating in the vast outreach of philanthropic work that the Lambda Omicron chapter provides has shaped the way they view the world and how they wish to live the rest of their lives after their time in the sisterhood has ended.  
"As a woman, working in philanthropic work makes me want to continue doing so until the day I die," active member Kendra Morgan said. "I try to continue not doing the work for how it makes me feel, but for the people I'm serving. I think that as one works in philanthropy, they understand that it's not hard to make someone's day through small acts. I think that participating in philanthropic work has also allowed me to be kinder and more aware of how my small actions are impacting others. I also feel more connected and bonded to my sisters, or whoever I am working alongside."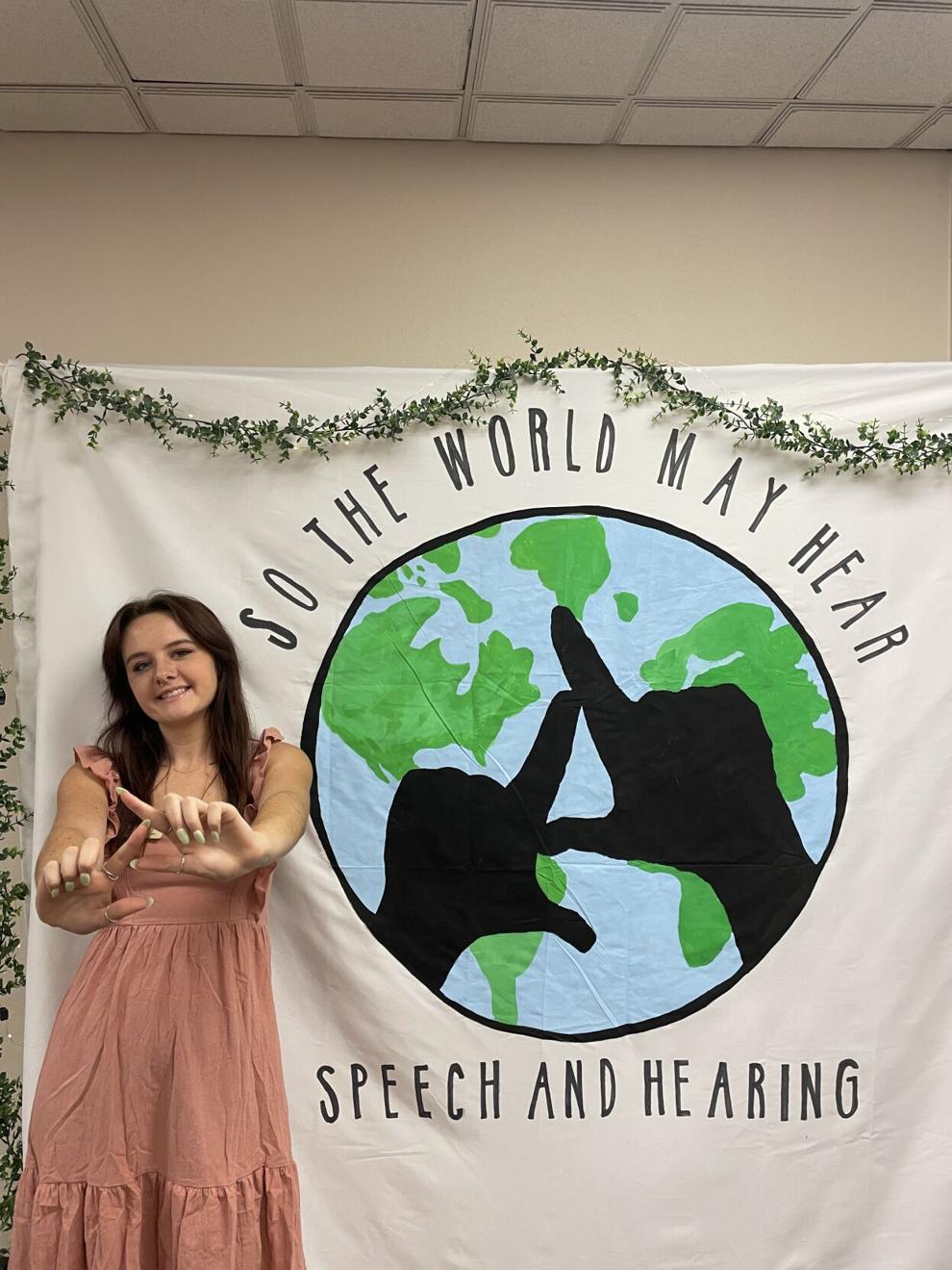 May graduation is quickly approaching for the Angelo State campus, and, for a few active members, the gala could potentially be their last philanthropic event before they reach their alumna status. The graduating seniors have reflected on how important it is to realize that serving others can come before one's personal life. 
"Getting a better understanding as to what a philanthropy is through joining a sorority has helped me understand the importance of giving back and working for something or someone bigger than yourself," Addi Jo Sackett, active member and graduating senior, said. "Yes, we all have our own things going on, and sometimes it's tough to give back where you need to, but once you reach the point where you're able to help yourself and in return help someone else, you'll want to hold onto that feeling forever because it feels so good to make someone's day a little brighter and life a little better."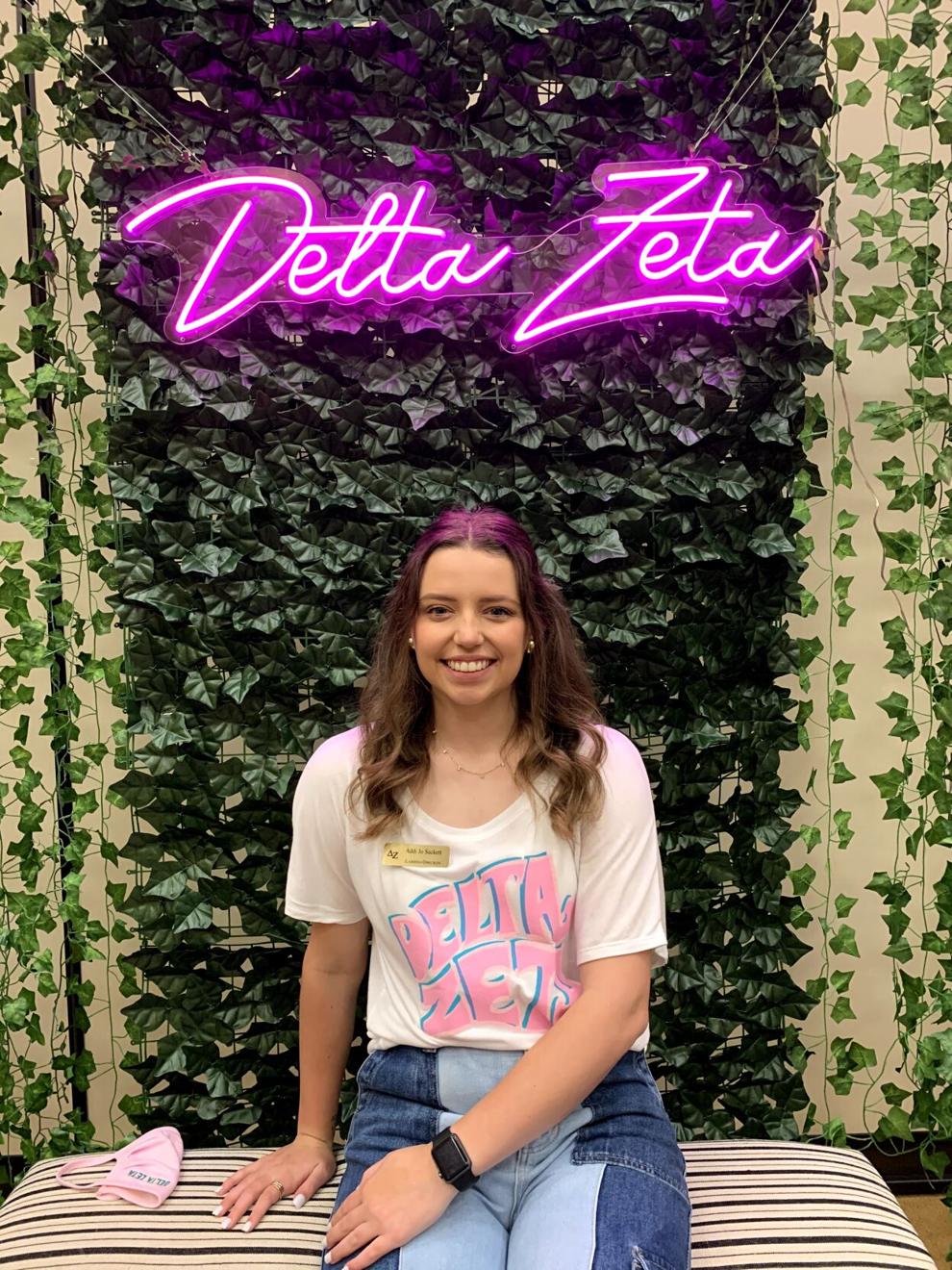 The Delta Zeta Pearls and Poker Gala is to be held on Saturday, March 11 in San Angelo, Texas. While tickets are no longer on sale for the event, the women of the Lambda Omicron chapter encourage anyone who feels called to serve to donate any amount. 
The philanthropic efforts are far and wide in this chapter, and they continue to work vigorously toward the main goal of their national partners to make it "So The World May Hear" and to uphold the everlasting reminder so beautifully stated in the Delta Zeta creed: "To those whom my life may touch in slight measure, may I give graciously of what is mine."