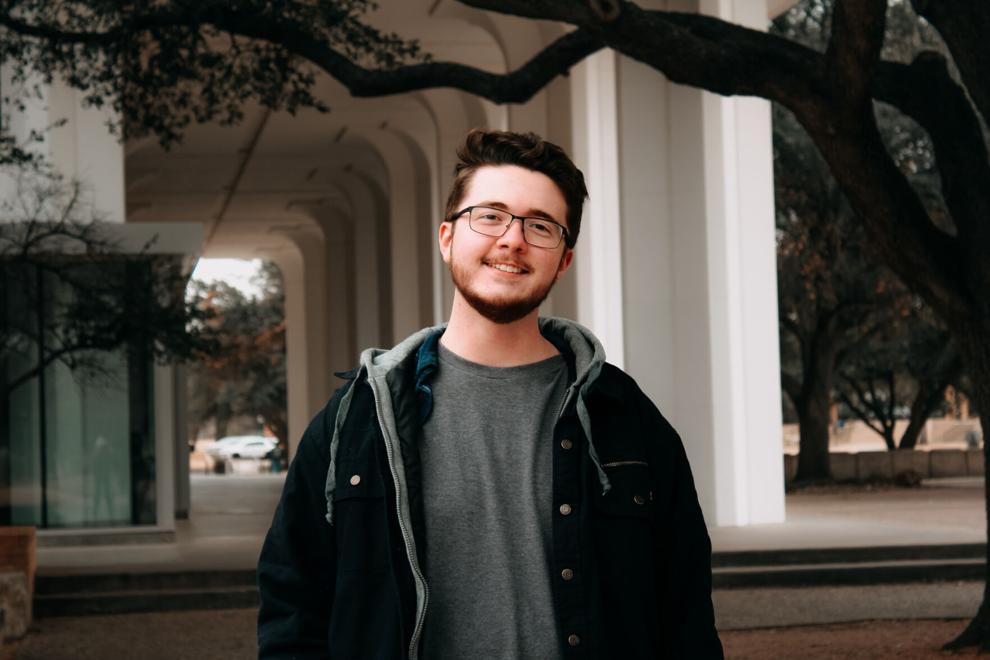 Howdy, everyone! If you didn't read the article's title, my name is Aaron McGuire, and I'm the co-editor-in-chief and copy editor of the Ram Page.
As you may have thought, my job titles are a bit weird. Simply put, I'm the resident grammar police here at our little slice of heaven while also working as half of who keeps people on track. Put less simply, I edit articles to ensure that we uphold the Associated Press style of writing used by newspapers worldwide while also helping run the day-to-day operations of the Ram Page alongside the rest of the editorial board. I've edited just about every article, caption, byline and social media post our organization has put out over the past two years, so it's a pleasure to introduce myself to our readers!
I had a passion for writing long before I landed this position. Ever since I learned to pick up a pencil, I have been an avid writer. I gave each of my toys intricate backstories and narratives as a child - don't ask why, your guess is as good as mine - and made every piece of English homework I got a personal challenge to outperform myself. Over time, this translated into me gearing my pastimes and education to pursue the next story, going as far as to put myself through an oddly-transformative experience with digital cookware in the name of having a weird story to tell. Once my high school days had come and gone, I decided to come to Angelo State University to get a bachelor's degree in English.
It was in college that I finally got a genuine taste for one of the most important kinds of stories: the story of others. At my family's suggestion, I picked up a minor in journalism and took an introductory course with assistant professor Ellada Gamreklidze. She offered me a position as a staff writer at the Ram Page about midway through the class, and I, being the broke college student I was, happily took the job. I learned the ins and outs of being a journalist and enjoyed the work more than I ever would have anticipated. I saw new faces, went to places I never would've stepped foot in otherwise and grew a newfound appreciation for the people all around me.
Times have changed, though. Eventually, I  traded in my work as a staff writer for that of a copy editor. I stopped writing as much as I did before, instead experiencing that initial feeling of contentedness vicariously through the journalists who came in my place. I took on half the work of the editor-in-chief as well, stepping further away from the frontlines of journalism. Despite the changes, however, I've come to gain an even greater passion for my work because of it. Though the newness and beginner's joy may have come and gone for me, I've gotten the chance to help cultivate that experience in the reporters, photographers and editors that have come in my wake.
The Ram Page won't be the end of my career in journalism, I have no doubt. Regardless of what lies ahead, I know I will always have this time to cherish, complete with fond memories of smiling interviewees, unforgettable events and close coworkers. And, if nothing else, I know there will always be someone out there looking for the next big story, be they a reader or writer. Thank you all.