With COVID still on the loose, Angelo State University has once again amended its plans to match the threat. Following a recent rise in positive COVID-19 cases, the college returned to a hybrid format on Aug. 27, four days after the first day of classes.
The initial announcement was made  in a message from President Ronnie Hawkins and marked an end to the campus's initial plans for returning to in-person classes.
Dr. Donald Topliff, the provost and vice president for Academic Affairs at ASU, gave insight on what led to the college's decision to switch to hybrid classes.
"It was determined that if the rate of cases continued to double every two days, we would overwhelm our capacity for quarantine and/or isolation," Topliff said. "We knew that we needed to reduce the density of people on campus so the decision was made to move to hybrid course delivery for three weeks."
The switch began Aug. 30 and, according to the email, is set to last until Friday Sept. 17, at which point ASU will reassess the situation.
"The timeline was informed by information from epidemiologists whose model indicated the height of the outbreak would occur around Sept. 15," Topliff said.
In addition to the standard procedures for hybrid classes, the college is also implementing a new "cohorting" option for faculty to use. This has students come to class certain days of the week while attending online other days for each of their class schedules.
The switch to a hybrid format yielded varying responses from students and faculty.
"Being limited with what you can do, I think that they probably made the right decision," Dr. Rebecca Bernard, an assistant professor, said. "I know that my students are disappointed, but I think that we all have to do what's in the public interest and the common good."
Nicole Rouse, a senior majoring in computer science, expressed her gratitude for not having to move to an online-only format.
"I'm happy that they didn't go fully online so I think that they handled it as best as they could," Rouse said.
However, some students are concerned about the problems going hybrid presents.
"In many cases, it helps me in my classes because you're not always expected to be in class, but it also takes away from how much you can learn," Jodi Hicks, a senior majoring in mechanical engineering, said.
"I think they could've given a bit more warning to some of the professors and students because a lot of them have really been scrambling and struggling with the sudden drop of the hybrid announcement," Emalee Rodriguez, a junior majoring in English, said.
Some think that ASU could have done better in its effort to prevent the spread of COVID-19 on campus.
"If anything I think that ASU should have been more proactive in terms of masking," Dr. Linda Kornasky, an English professor, said. "I think that we should have had some sort of a plan in place to have people wear masks— especially if they're not vaccinated— and to tell those who are not vaccinated that they have to take more online classes and wear masks."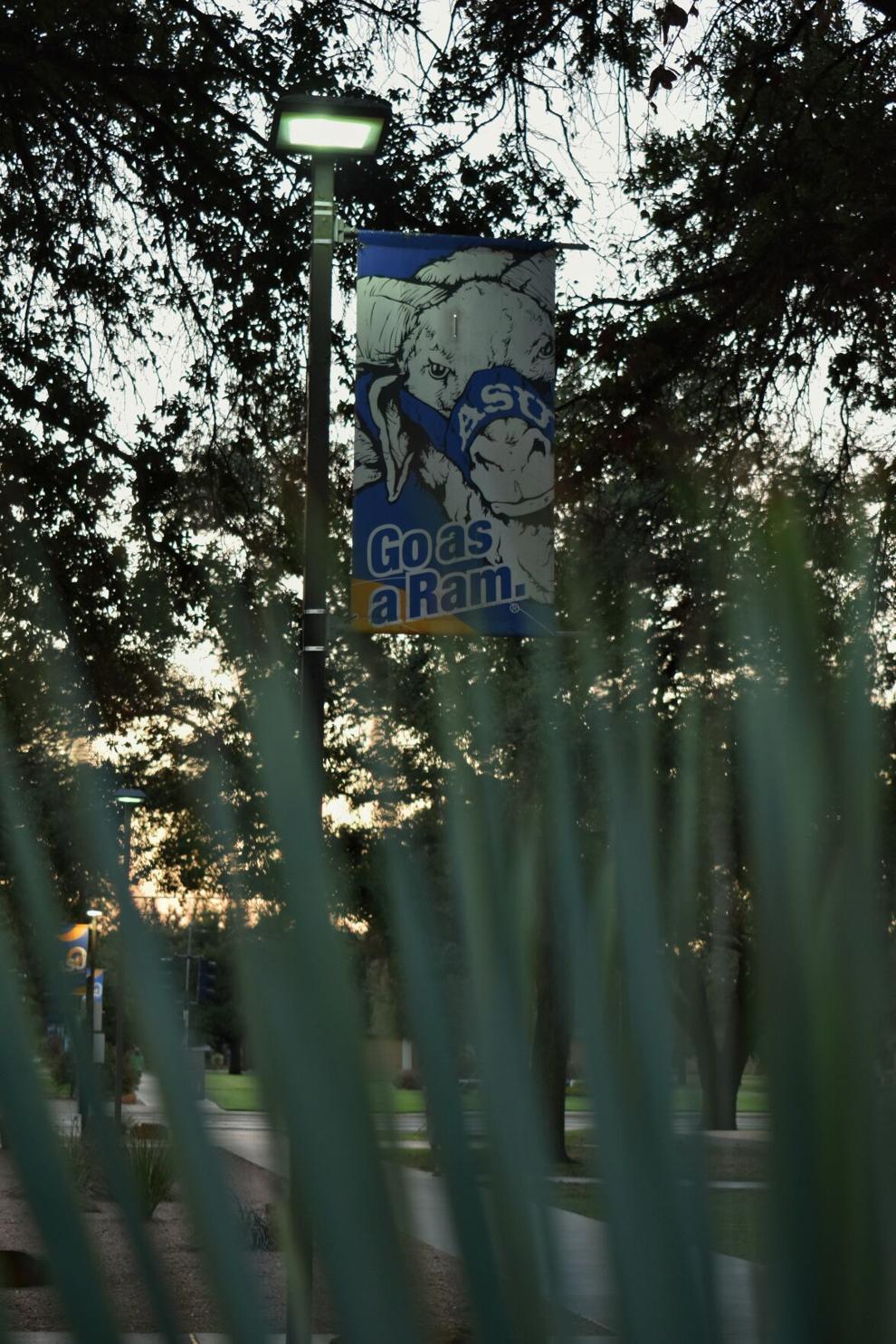 Regardless of the viewpoint, many agree that the future of the semester is in the air.
"How do I think it will play out? I have no idea. I think that's what COVID has taught us, that you don't really know what to expect," Bernard said.
"I'm hoping the few weeks they've discussed having this plan in place will do what they hope, but, given that people are people, there's no telling which direction it's going to go," Rodriguez said.
"I have a feeling it is going to be more hybrid. I think it's going to be hybrid the rest of the semester," Hicks said.
"I hope it will return to normal, but just based on what I've noticed and the trends I've seen happening I kind of doubt it," Rouse said.
"I want to be optimistic and say that things will go back to how they were in the first week of the semester, but I am a little bit worried that the rest of the semester is going to be overshadowed by this," Kornasky said.
With no end to the pandemic in sight, Topliff urged the ASU community to get vaccinated.
"I hope the campus community will take the opportunity to get vaccinated," Topliff said. "Those vaccinated are at a much lower risk of contracting COVID-19, and are less likely to be hospitalized or become seriously ill. There are no guarantees in life, but the odds are certainly better if you are vaccinated."