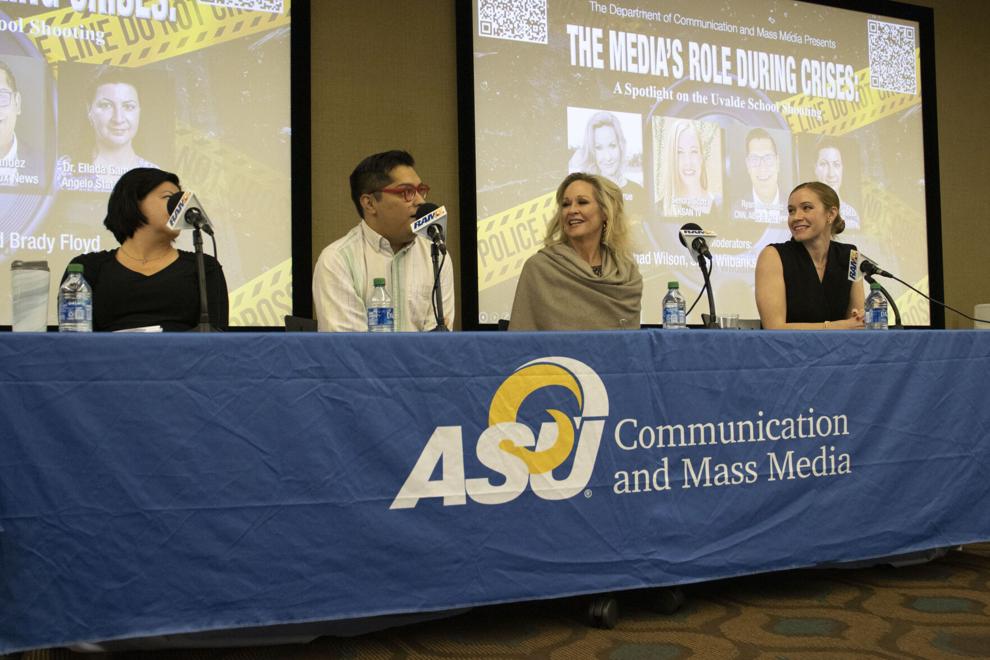 Angelo State University's Department of Communication and Mass Media hosted an informative discussion panel on the role of the media titled "The Media's Role During Crises: A Spotlight on the Uvalde School Shooting" on Tuesday, Nov. 29, in the Plaza Verde Clubhouse. Panelists discussed the ethics of media and laws relating to being a journalist during times of crisis.
The panel included Ellada Gamreklidze, an assistant professor at Angelo State University and supervisor for the Ram Page; Ryan Hernandez, a TV news producer with experience working for CNN, FOX News and ABC News; Senora Scott, a digital journalist working for KLST and KSAN; and Emmy Award-winning KLST news anchor Carolyn McEnrue. Sewell Chan, editor-in-chief of the Texas Tribune, attended as a guest speaker through pre-recorded video messages.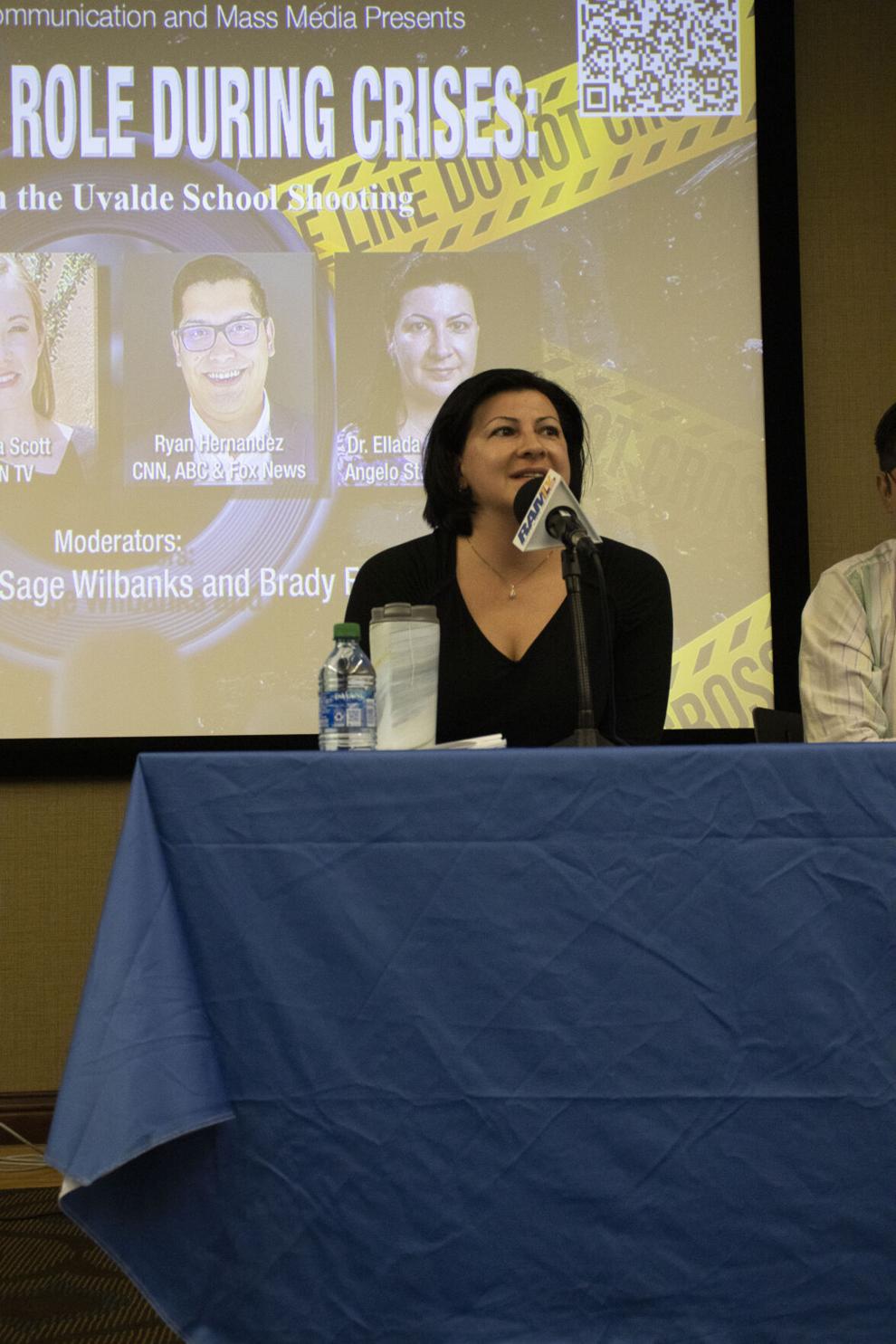 Moderators of the event included graduate students Sage Wilbanks and Brady Floyd alongside Chad Wilson, a communication and mass media instructor at ASU. 
When asked how much delay was acceptable between crises and reporting, McEnrue said, "The delay is as long as needed to get the facts right."
Panelists briefly talked about their experiences on May 24, 2022, the day of the Uvalde shooting.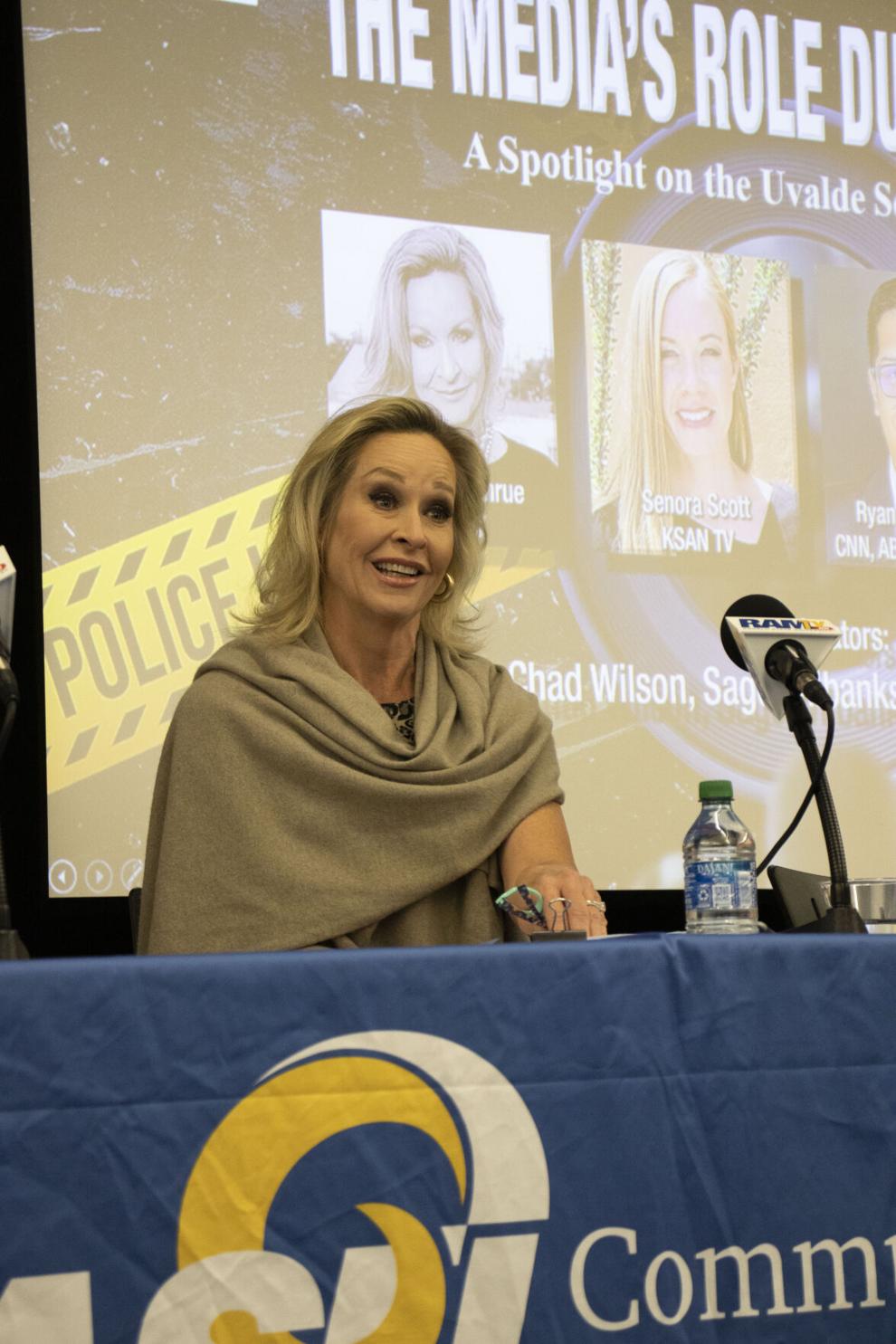 "It felt personal because the gunman looked like me and went to shoot people who look like me," Hernandez said. 
Other panelists discussed the emotional effects of crises on themselves as well. Gamreklidze discussed organizations, such as the Dart Center for Journalism & Trauma, that provides resources for mass media professionals to help relate with the victims in the aftermath of tragedies.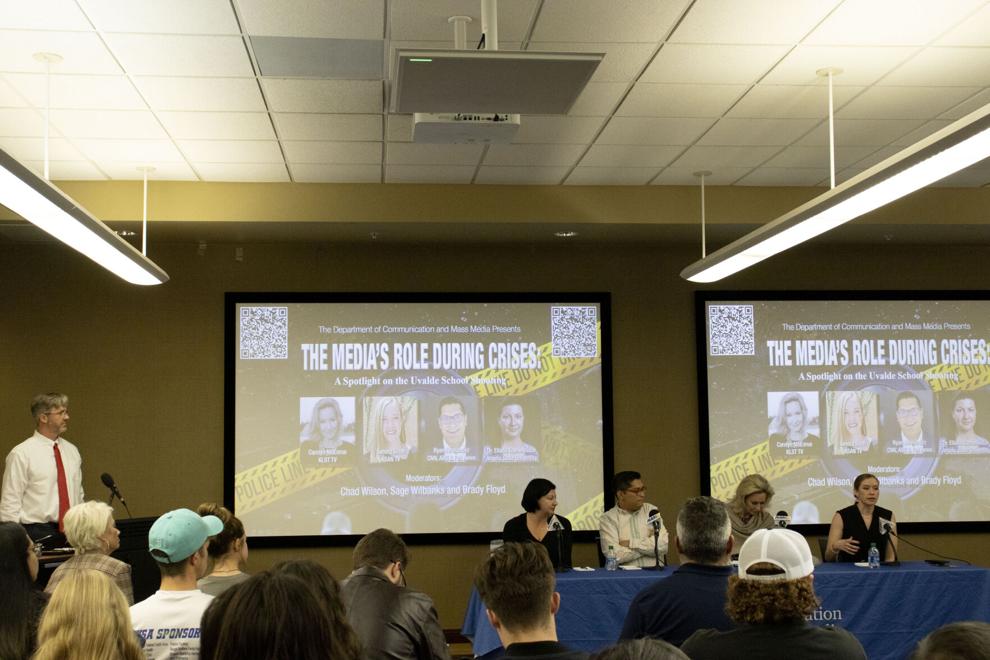 The panelists also spoke on the importance of accurate information and how to navigate releasing sensitive details. McEnrue went on to talk about how reporters' words are their responsibility and that they must be careful. 
"As an anchor, you are responsible for absolutely everything you say," McEnrue said.
McEnrue and Scott both stressed the importance of showing respect to everyone and being kind and honest to the people being interviewed. 
"People can spot a fake from a mile away," Scott said. 
Wilson then asked the panelists about dealing with lawsuits from victims or their families. Scott said that in most cases, mass media professionals have legal help but try to avoid situations that would need them.
Panelists were then asked about the legality and morality behind releasing security footage from inside Robb Elementary school during the shooting. Gamreklidze discussed that the newspaper that published the video, The Austin American-Statesmen, attempted to justify their release because the community and world needed to know.
 "It was legal because the Statesmans' lawyers," Gamreklidze said. "They did not just get the video and put it out there. They discussed among family, editors and reporters."
The panel was followed with a Q&A, during which audience members submitted questions through a QR code for specific panelists to answer.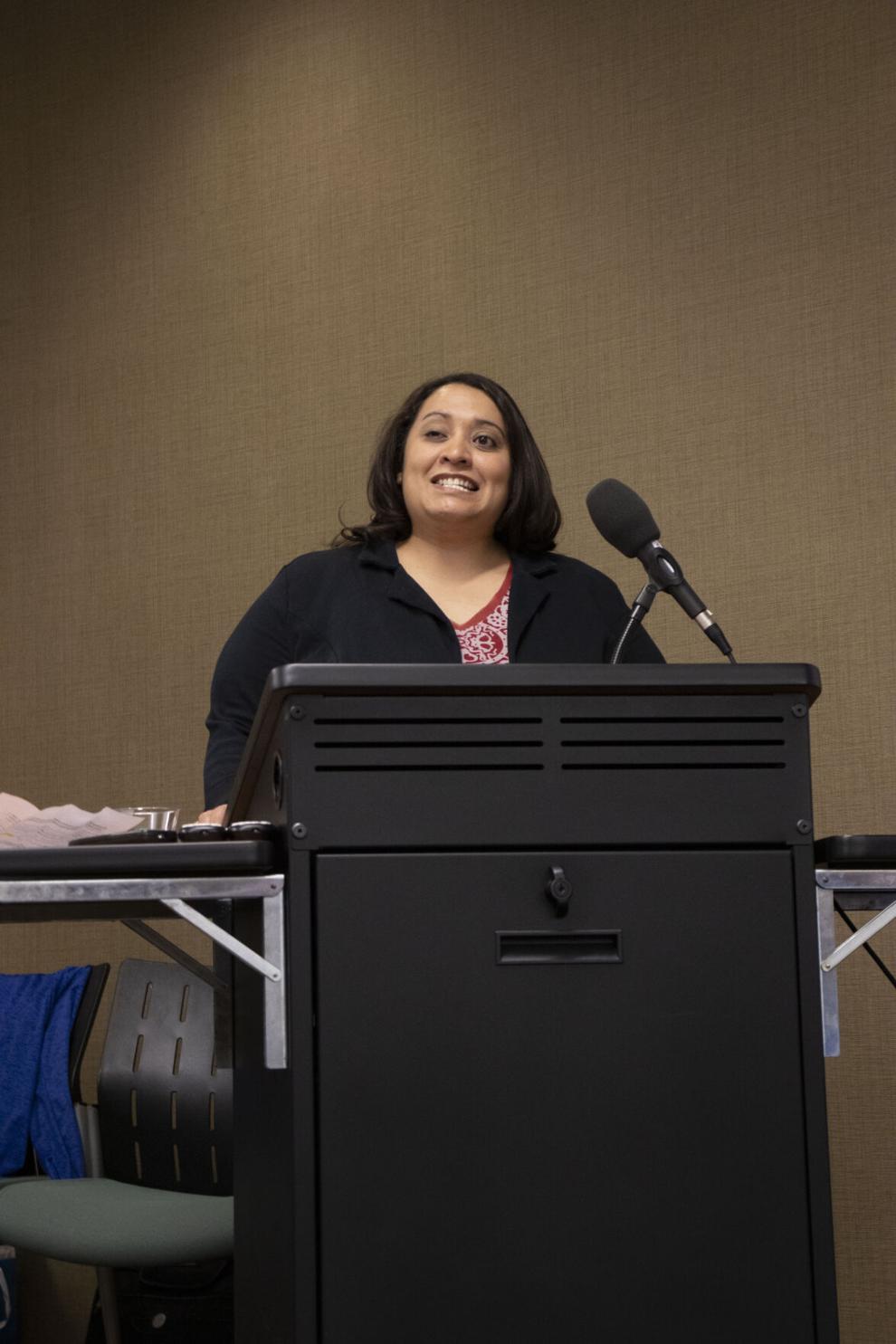 Leslie Rodriguez, head of the communications and mass media department, provided closing remarks before turning the event over for audience members to interact with the panelists and moderators. 
"What happens in times of crisis is that, oftentimes, the media covers it, but once it loses national focus, everyone tends to just walk away and forget it," Rodriguez said. "What we're trying to do and what we'll do in the panel today is discuss what responsibility we still have as journalists and as media to follow along with the community to determine how the community is healing after a tragic event happens."